My law school recently organized a panel on Gerald Stanley's acquittal in the death of Colten Boushie. Timing was such that the talk occurred two days after the Saskatchewan Crown announced it would not be seeking an appeal of the verdict. I was reluctant to participate on the panel, not because I wasn't interested in the subject, but because the case affects me in a deeply emotional way that most other topics do not (and I frequently speak on complex and difficult Aboriginal law and policy topics). I decided the only way I could talk about this was by getting personal and emotional, even though that is usually not my style. In the end, I am glad that I did. Many in attendance told me my remarks helped them to appreciate this case in a new way. So I thought I would seek to publish my remarks, edited slightly, in the hopes it may do the same for others.
I find it painful to talk about this case. Many other Indigenous people, especially my friends who also work in law, have expressed the same sentiment. A lot of us feel this case viscerally.
There are several Indigenous people I know, none of whom knew Colten Boushie personally, who wept upon hearing the news of the verdict. I felt a heavy weight of sadness over me for many days and I still do. Friends of mine described the recent news that the Crown is not appealing the verdict as hitting them as though they were punched in the stomach.
Those of us who are Indigenous and work in law are no strangers to being disappointed or angry with court decisions. But usually the reaction is not felt so personally or by so many of us. Why is it different here?
I can't speak for everybody, but I might say that as Indigenous people (and maybe especially those of us in law), it has threatened something deep within us. You see, as much as we know the past injustices and the ongoing injustices faced by our people, and the role the law has played and continues to play in this injustice, deep down there is hope that change is possible and is slowly happening.
We work hard, sometimes against significant resistance and barriers, to play a role in that change.
---
Read more: 'Clearing the plains' continues with the acquittal of Gerald Stanley
---
I think that the Gerald Stanley verdict has made many of us seriously question this hope, if not lose it altogether. To many of us, the verdict sent the message that our lives are not as important, and that many Canadians saw this case as placing defence of property above a human life. As Sen. Murray Sinclair asked in poem he wrote after the verdict: Why does a farmer need a handgun?
Many on the "property defence" side of the debate fail to see the bitter irony that the property in question here are lands from which Indigenous groups have been displaced through colonization that often involved state manoeuvres like coercion, starvation, disease and treaty promises that were subsequently ignored. Not to mention the fact that this displacement continues to result in many Indigenous peoples in Canada, and certainly in Saskatchewan, being marginalized and poor.
Increased anti-Indigenous vitriol that appeared in some media and online sources in the days that followed the verdict have further threatened to erode that hope I spoke of, as did the news two weeks later of the acquittal of Raymond Cormier in the death of Tina Fontaine and the recent news that neither Saskatchewan nor Manitoba is going to appeal either verdict.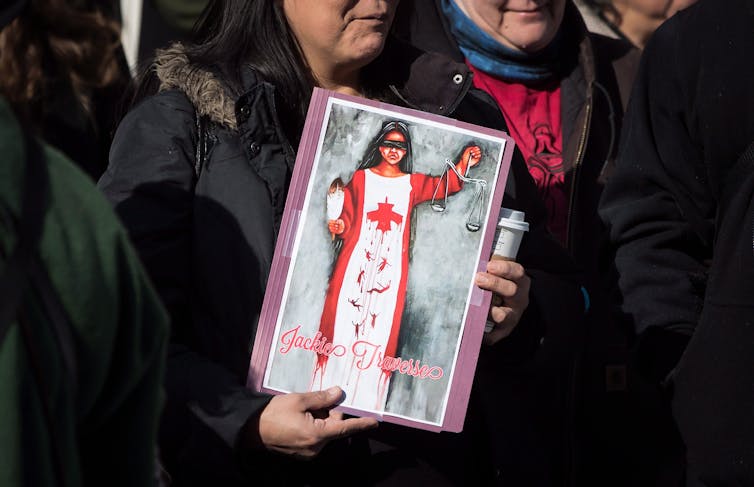 I am not a criminal law expert. Many who are more knowledgeable than me in this area say that it's extremely difficult to appeal jury verdicts, unless there was a clear error in the charge to jurors. Maybe so, but there are so many problematic aspects of the Boushie case that it is hard to accept this is the end of the matter.
They include:
The jury's composition and the role of peremptory challenges
Much has already been said about the how the use of peremptory challenges to exclude Indigenous jury members without any explicit reasons is deeply troubling in a legal system that recognizes there is deep-seated racism in many corners of our society that can infect a jury pool.
Peremptory challenges have received most of the media attention in this case, but there are many more.
Jury rolls and obligations to ensure they're representative
There were strong recommendations on the need for juries to be representative of Indigenous peoples in the 2013 Iaccobucci Report, but the Supreme Court of Canada chose not to affirm them in its 2015 R. v. Kokopenace decision, dismissing the argument that the state has an obligation to ensure a proportionately representative jury. I have been wondering if Supreme Court justices have been regretting their decision since the Stanley verdict.
The conduct of the RCMP
The way in which the RCMP treated Colten Boushie's mother and family members when they broke the news is shocking. More than a dozen officers, many with guns brandished, searched the family's trailer as if Colten was the suspect, telling his mother who was in a heap crying to "get yourself together" and asking her: "Have you been drinking?". There was no comfort. There was no empathy.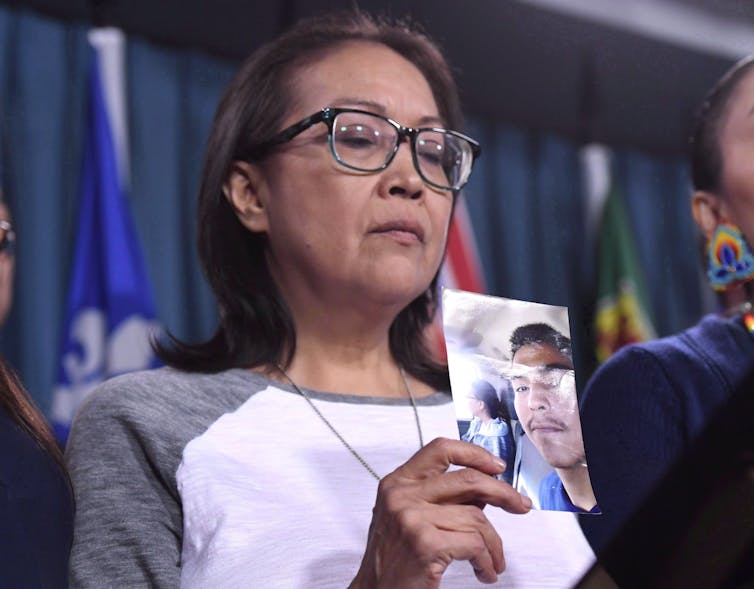 The length of time it took police to charge Stanley, and how they reported on the events, has been criticized as likely creating an impression in the minds of some community members (who would become jury members) that the police believed in Stanley's innocence.
There is also the fact that the RCMP lost track of the SUV Colten Boushie died in before the defence had a chance to have it independently analyzed. I don't understand how that could happen.
Other negligent investigative practices have been alleged, including the failure to protect the crime scene or to do a proper blood splatter analysis. And then there's the private RCMP Facebook page where one officer wrote: "I'm sorry the kid died but he got what he deserved."
The background of the judge
The past history of the judge in the case, Martel Popescul, Chief Justice of Saskatchewan's Court of Queens Bench, has also raised questions. As a lawyer in 1992, Popescul was lead counsel for the RCMP in a 1992 case where an alleged RCMP informant, who was the leader of a white supremacist group, murdered a First Nations man. In a later public inquiry into the role racism played in the man's death, Popescul sought to prevent key witnesses from testifying at the inquiry,, arguing that RCMP informants might be exposed. Given this history, some have questioned why Popescul didn't recuse himself from the Stanley case.
The role of the prosecution
I don't have all the details about how the prosecution handled this case, but the fact that Stanley was acquitted entirely, and the jury did not find guilt on any of the lesser but included offences of manslaughter or criminal negligence, leaves questions about how strongly the prosecution pursued conviction. Some Indigenous leaders have alleged the Crown bungled the case. The accused can and do make arguments of ineffective counsel, so why isn't there an equivalent for victims and their families in the case of the Crown?
It's also noteworthy that the provincial government declined the Boushie family's requests for an out-of-province lead investigator and Crown prosecutor.
Deep racism, stereotyping and victim-blaming
It's clear from the RCMP Facebook post and other social media commentary that many people blame Colten for his fate. We don't have the castle doctrine in Canada, and yet many people have argued that Stanley was justified in his actions because Colten or his friends were trespassers on the farmer's property, or possibly trying to steal an ATV (which is not clear).
It reminds me of how Nova Scotia's Donald Marshall Jr., even after the Mi'kmaq man was completely exonerated, was blamed for his own wrongful conviction based on the questionable narrative that he had attempted to rob someone with a friend. This view was even shared by the Nova Scotia Court of Appeal, who commented that: "Any miscarriage [in the case was] more apparent than real."
Even if Colten's friend was attempting to take the ATV, it justifies nothing.
There was another case in 2011 where an Alberta man shot, but did not kill, another man trying to steal his ATV, and he was at least convicted of criminal negligence.
Much to question
From my perspective, there is much to question here.
I don't know what's going to happen next. Do we need a royal commission? How many royal commissions and inquiries have we already had that recommend solutions to problems that presented themselves once again in this case?
Perhaps there are factors here that reveal new problems that must be probed. But there's also clearly a failure to implement many previous recommendations that have already been made. This includes recommendations from the Manitoba Justice Inquiry, the Royal Commission on Aboriginal Peoples, First Nation Representation on Ontario Juries, the Commission of Inquiry into the death of Dudley George, the Commission of Inquiry into the death of Neil Stonechild and the Royal Commission on the Wrongful Conviction of Donald Marshall Jr., to name a few.
Currently, there is a team of scholars that have taken it upon themselves to research a number of points raised by this case. It's called Project Fact(a). They are hoping to release their first set of findings in April 2018. I hope they are listened to.
I wish I could end on a more hopeful note. But I don't really have it in me.