Review: Do Oysters Get Bored? by Rozanna Lilley
---
At the nucleus of Rozanna Lilley's memoir, Do Oysters Get Bored? A curious life, is Lilley's son Oscar, a funny and endearing 12-year-old with a penchant for cartoons, a fear of dogs and a dislike for crying babies. Oscar is autistic, diagnosed at the age of three. But autism is just one small piece in the puzzle of a complex family story, as Lilley unravels memories of her own fraught early years.
Lilley and her sister Kate are the daughters of the late and renowned writers Dorothy Hewett and Merv Lilley. Left wing radicals, the couple and their children lived at the centre of the 1970s arts scene in a bohemian terrace in Jersey Road, Woollahra — an open house frequented by painters, poets, actors and musicians.
Hewett believed in free love and encouraged her girls to have sex from an early age. However, many of Lilley's sexual encounters as a teenager, and younger, were moments of molestation and predation by the older men who visited their family home that resonate in today's #MeToo movement. She writes openly about these and also reflects on her mother's role:
My mother did not intentionally hurt me. But neither did she protect me. She had a pretty good idea of what was going on in her own house and she imaginatively recast these predations as adventures, confirming our familial superiority to restrictive moral norms. Forty years later, I am still trying to come to terms with that carelessly broken girlhood.
At times, the book's content is intensely confessional and confronting. But the themes of childhood and motherhood are intrinsically linked and it is only fitting that Lilley reflect on her own upbringing as she negotiates how to parent Oscar and his older sister.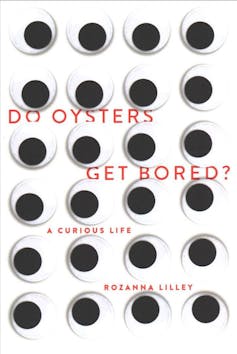 While Lilley's account of her parents' failings is frank, she also writes of a fondness for her mother and the sense of grief she felt when Hewett died in 2002. Lilley also reflects on caring for her father in his final years with dementia until he died in 2016. As a reader, it is not difficult to empathise with her conflicted emotions around such responsibilities and life events.
Lilley does not sugarcoat the realities of autism either, but compared to some of the other gritty material in the book, her stories of Oscar come as sweet relief. It is in unlikely places, such as a caravan park in Berrara, NSW, that Lilley finds moments of tenderness:
From the ruffled comforts of my bed, I watch the world of the caravan park through the window. And I breathe my son in. Oscar's round face, caught in the half-light of the summer's morning, is beautiful beyond reproach.
Oscar is theatrical and Lilley relishes his sense of humour and unique perspective. She describes his attachment to certain objects, his inner fantasy world, his anxieties and fears, and how these traits impact on family life. But she also draws the reader's attention to her son's unique creativity and sensitivity, largely through his precocious vocabulary. "A cloud and a moon equal beauty", he announces one evening on his way to bed, "It's a once in a lifetime gift!"
The book's title alludes to a question he asks on a family holiday in Patonga, where, writes Lilley, "fishing boats curtsy on the rolling tide, laden with lacy nets and old salt-encrusted promises".
"Hey Mum", asks Oscar, "if you were an oyster, what do you think you would be thinking? Dad, what do you think the life of an oyster would be? Do you think they would be bored?" He goes on to question, "If you were an oyster, would this entire place be the known universe?"
Like many parents of children on the autism spectrum, Lilley has turned to research to better understand her child. She is also a social anthropologist and her portrayal of autism is informed and sensitive. Autism diagnostics are ever evolving and Lilley has handled this well throughout.
She has also "learned to pick her battles" with unhelpful people who are all too quick to pass judgement, writing: "Autism is a shooting gallery, a passing parade occupied by stereotypical figures created through a heady mix of prejudice, ignorance and voyeuristic fascination".
Lilley's storytelling is eloquent and touching, with her talent for poetry evident in her writing style. Her prose is complemented by a selection of poems at the end of the book. As a whole, the memoir paints a nuanced picture of the complexity of family life and the dynamic between the individuals who make up this family's story.
"To paraphrase Henry James", writes Lilley, "it would be fair to say that all of my family, both more and less eminent, have oddities and disparities that often force one, thinking them over, to wonder what they really quite rhyme to". Indeed, it is a curious life.