Heavy flooding has affected more than a million people in the north-eastern Indian state of Assam, with 45 dead and more than 200,000 in relief camps. And yet there is still very little coverage of the disaster in the international media – perhaps not surprising when you consider even most Indians aren't paying attention.
But they should – and so should you. The fact a region that is flooded regularly should be so unprepared for the latest downpour is scandalous, as is the shortsighted or uncaring government response.
The floods have also affected local wildlife, with the Kaziranga National Park – home to two thirds of the world's Indian rhinos – reporting the electrocution of elephants fleeing from the water, as well as the death of at least three rhinos.
The floods come amid reports of increasing illegal immigration from Bangladesh and poor working conditions on local tea plantations, while armed conflicts between separatist groups and state security forces make the situation in the region even more unstable.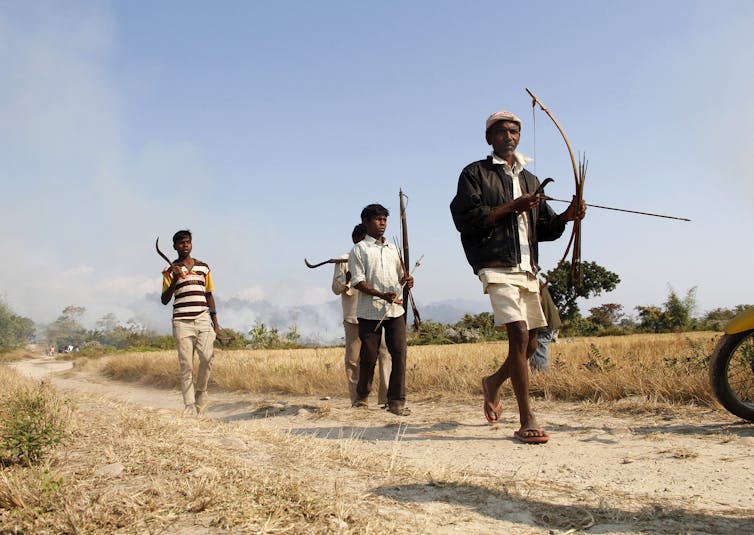 Perfect conditions for tea – and flooding
Assam is best known for its black tea, which grows well in the hot, steamy Brahmaputra valley. But while the monsoon may create perfect conditions for tea, it also means the region is highly susceptible to flooding.
More than 40% of the region is at risk and severe floods occur every few years, eroding riverbanks and dumping large amounts of sand on farmland, often rendering lands infertile.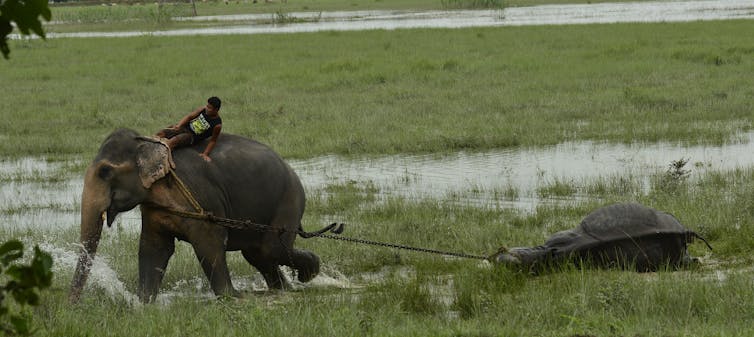 For local communities, these floods have been disastrous and many are not receiving sufficient aid. For example my own research on recovery after major floods in 2012 found affected families who hadn't received the promised compensation from the government, even two years on.
Government initiatives to build new embankments have led to further distress. For example, new barriers constructed in 2012 displaced hundreds of families who found their resettled homes were now on the wrong side of the embankments. Compensation was poor, lower than market rates, while others received no support for resettlement due to identity and land ownership issues for illegal immigrants from Bangladesh.
Some embankments built along the Brahmaputra in central Assam as an ad hoc response to the 2012 floods were so poorly constructed over natural drainage they actually failed to keep the river movements in check and increased erosion. The embankments simply breached in the following year's monsoon. The subsequent relocations and distress were entirely preventable.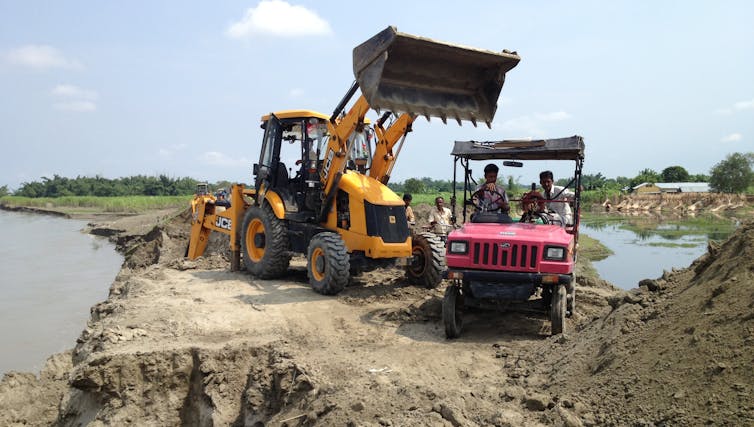 The Brahmaputra has caused serious erosion for decades now, and yet the government response has been inefficient. Plans to tackle the problem remain confined only to paper.
The real cost for Assam's communities
The floods in Assam have taken a heavy toll on water, sanitation, health and education systems. Affected people flee their homes and create makeshift camps, where access to essential facilities is inadequate for the hundreds of thousands displaced.
The quality and accessibility of drinking water in particular is severely affected, and people are depending on contaminated sources – even when they know it isn't clean. Defecation in the open becomes dangerous, especially for women and adolescent girls, all the more so during floods and regular displacement.
During floods the government turned some public schools into relief camps for a week or two. This of course affects the school term. Once the water recedes people start leaving the camps and are forced to fend for themselves. When they return to their villages they'll be faced with destroyed homes, lost food grains and fields ruined by silt or sometimes even entirely lost to erosion.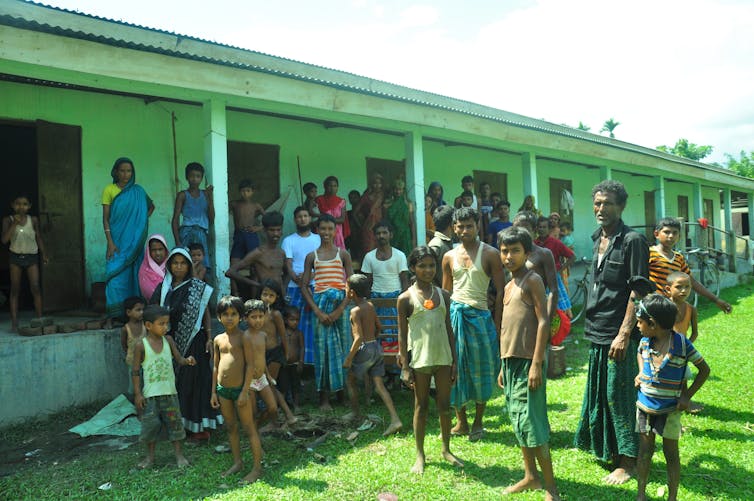 The road to recovery is hard to see, particularly as no long-term support is guaranteed by government, civil groups or NGOs.
The floods also have an adverse affect on marginalised people, such as women, who bear the responsibilities of running households, childcare and rebuilding homes after floods. A 2013 study involving 900 households around Assam found that soil erosion, as a consequence of flooding, heavily affected the standard of living for farmers. This in turn forced women to leave the home and earn an income which resulted in girls dropping out of school to look after younger siblings and do the chores.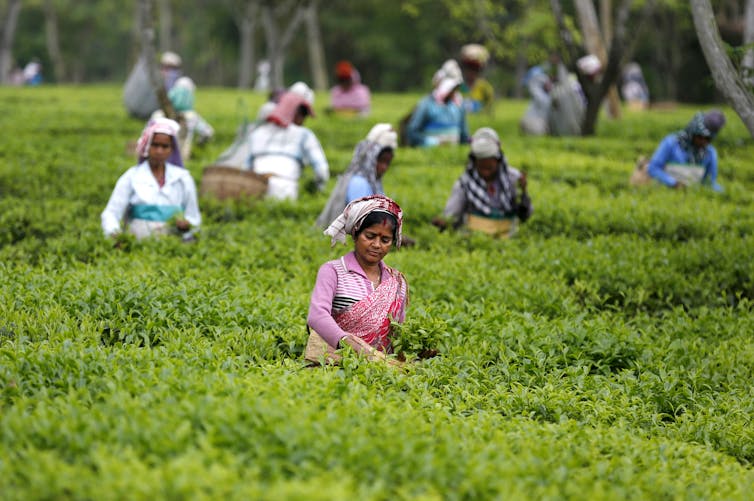 India's 2005 Disaster Management Act doesn't recognise the chronic challenges of erosion as a natural disaster. The present development plans are shortsighted. They do not feature a long-term recovery, or take into consideration environmental factors.
In the case of Assam, disaster resilience will only be possible through education and the participation of local communities and institutions. Something that needs to be done if the area is prone to flooding.