It is no secret there are stark differences between the health of Indigenous peoples in Canada and their non-Indigenous counterparts.
First Nations, Inuit and Métis peoples fare more poorly than the average Canadian on virtually every measurable health indicator including infant mortality, maternal health, suicide, mental health, addictions, life expectancy, birth rates, infant and child health issues, chronic diseases and the incidence of illness and injury.
The Truth and Reconciliation Commission (TRC) Calls to Action appeal to the health sector. They call for the federal government to publish annual progress reports on its attempts to measure and address this unacceptable gap.
They also argue for more cultural competency training for health and medical professionals, as well as greater efforts to attract and retain Indigenous students into the health professions. These suggestions are measurable, achievable and commendable. However, these efforts will do very little, in and of themselves, to close the health gap.
Well, you might say, if addressing issues within the health-care system won't solve the health crises facing Indigenous communities, then what will?
Indigenous knowledge.
But before we go there, let's take a step back.
Plant medicines and ceremonies
Let's imagine for a moment that we all wake up tomorrow and somehow all of the recommendations from the TRC that directly pertain to health have been addressed.
---
Read more: More than one in 100 Nunavut infants have TB
---
The health and medical professionals in our health-care system have received cultural competency training. We have managed to attract and retain Indigenous health and medical staff within all of our health-care institutions. Students in all health professional programs are receiving mandatory curriculum that educates them specifically about Indigenous history and health. There is a robust progress report released each year that measures steps taken within the health-care system to reduce inequities.
These would be amazing leaps forward and I sincerely hope that we all wake up tomorrow and these changes have happened.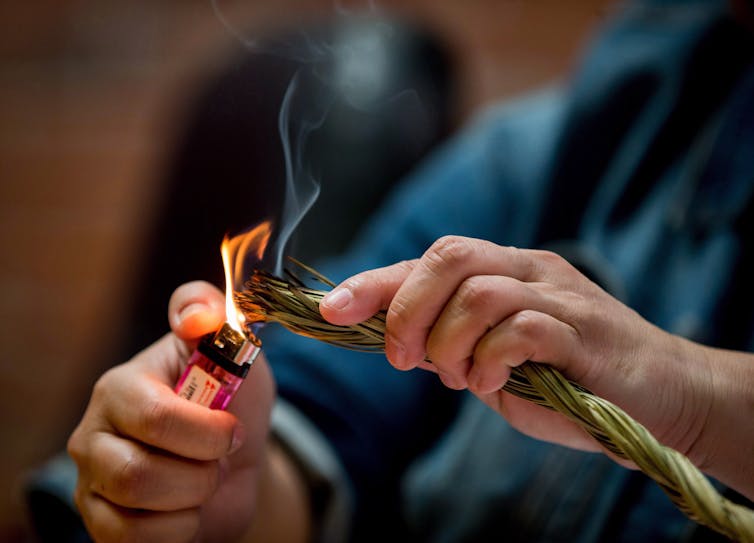 However, the question I keep coming back to is: what measurable improvements could that yearly progress report possibly offer if we continue to restrict our notion of Indigenous health to that which can be addressed and solved by the health-care system?
Now let's return to the term Indigenous knowledge. I use this term in its broadest, most complete and utterly comprehensive sense. Indigenous knowledge includes, but is not limited to, knowledge about traditional medicines.
Within the boreal forests of Canada, for example, more than 546 diverse plant species have been used by Indigenous peoples to treat over 28 different diseases and disorders, including everything from gastrointestinal disorders to musculoskeletal issues. But Indigenous knowledge does not stop there.
Indigenous knowledge also includes practices that relate to overall health and well-being. One example of this would be the ceremony of smudging, which is performed by many First Nations across the country. Two separate studies have found that the act of using medicinal smoke may have particular health benefits and can act as an air purifier by reducing airborne bacteria that is harmful for human health.
Now let's imagine for a moment that hospitals and pharmacies decided to start prescribing these different types of plants medicines to their patients beginning tomorrow. Would that address the health gap between Indigenous and non-Indigenous peoples? Probably not.
Stories teach us how to heal
One of the reasons for this is that Indigenous knowledge is (w)holistic — spelled with a "w" to indicate the whole-ness and completeness of the knowledge.
It is intended to exist within a particular context, for a specific purpose and tailored to the intended users and/or listeners of that knowledge.
This is why, in virtually any Indigenous culture, Elders will share their knowledge via stories. Those stories hold infinite lessons — about life, about living, about what are the important things to learn from and focus on.
---
Read more: Indigenous group tackles diabetes with storytelling
---
You may hear the same story more than once. And that is OK because each time you hear it, you may take a little more meaning away it. Until one day that story becomes a part of you, and you can pass it along to others.
Often the stories that get shared might teach you something specific — like, for example, how to use a certain tree root to cure a headache. But the real meaning behind the stories isn't simply the intellectual knowledge that you have gained about the medicinal use of a plant.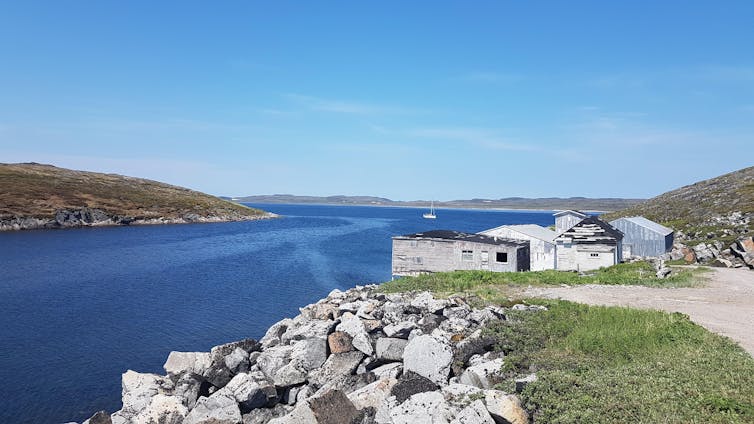 The story itself will tell you much more than that — it will teach about our relationships to one another as human beings, and about the relationship between us and our four-legged, winged, finned, rooted and non-rooted relations that live alongside us on this shared space we call home, or Mother Earth.
And as we learn these important stories, we learn to understand that it is in our best interest, as human beings, to protect and preserve the air, water and soil around us so that the plants and animals upon which we rely for our own well-being will continue to be there for us when we need them.
It is the richness of language, culture and rootedness in place that gives rise to this particular knowledge. It is this knowledge that we all require, both Indigenous and non-Indigenous, to heal ourselves.
Respect for "all our relations"
So what is required for us to lessen the gap in health outcomes between Indigenous and non-Indigenous peoples? It requires relationships — listening and learning about how to respect one another and the world around us.
So yes, the TRC is right — we do need more Indigenous health professionals, more culturally competent health-care providers, and we do need to measure our progress.
But we need to do so within the context of the TRC Calls to Action, addressing not just those that pertain to health.
In his last Facebook post before his death, acclaimed Indigenous writer Richard Wagamese captured this sentiment very well. He stated:
"I've been considering the phrase 'all my relations' for some time now. It's hugely important. It's our saving grace in the end. It points to the truth that we are related, we are all connected, we all belong to each other. The most important word is all. Not just those who look like me, sing like me, dance like me, speak like me, pray like me or behave like me. ALL my relations. It means every person just as it means every blade of grass, rock, mineral and creature. We live because everything else does. If we were to collectively choose to live that teaching the energy of that change of consciousness would heal all of us — and heal the planet. We do it one person, one heart at a time… we are connected, we are the answer." Richard Wagamese, Facebook, Feb. 23, 2015.
All my relations. Inogiamit nunattinit ikKasugiaKavugut (Inutittut). Msit No'kmaq (Mi'kmaq). Nii'kinaaganaa (Ojibwe). Mitakuye-Oyasin (Lakota). Kakina ni Dodem (Algonquin). Niw_hk_m_kanak (Cree).