Last week Fairfax Media revealed pharmaceutical companies are spending lavish amounts treating Australian doctors to lunches, dinners and overseas trips.
However, it is not only doctors who are courted in this way. The article reported that Pfizer Australia paid A$56,628 to send four endocrinology nurses to Savannah, Georgia, for a two-day conference.
Globally, countries are adopting regulation that aims to bring transparency to the financial relationships between doctors and pharmaceutical and medical device companies. These relationships are associated with the increased prescription of high-cost, brand-name drugs and devices that often have a limited track record for safety.
However, when policymakers and researchers discuss marketing to health professionals, the relationships between nurses and industry are seldom considered. And these relationships remain almost entirely invisible to the public.
Nurses have more influence than most think
As doctors' relationships with industry come under public scrutiny, researchers suggest nurses are increasingly becoming a "soft" target for marketing and a regulatory "back door" to prescribers and patients.
This could mean that efforts to protect clinical decision-making from marketing influence are undermined, potentially driving up health-care costs or exposing patients to unnecessary or even unsafe treatments.
Australia is one of the few countries where payments and gifts to nurses are reported. A 2009 study found that Australian pharmaceutical companies sponsored almost 600 educational events for health professionals a week at a cost of about A$1 million per week. Nurses were present at 26% of these events – nearly as often as family doctors.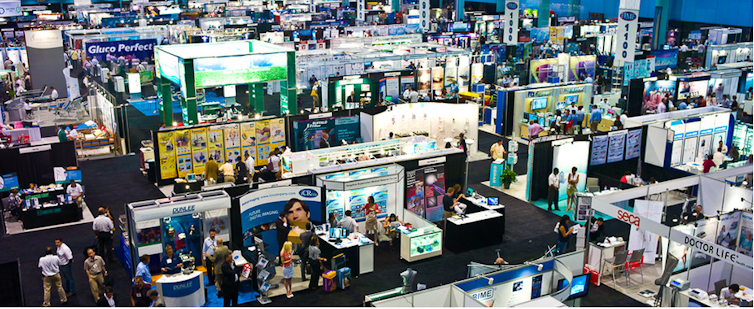 Yet, many wonder, if nurses cannot prescribe treatments, why would companies spend money marketing to them?
Our new study paints a preliminary picture of the routine yet influential ways registered nurses interact with sales representatives in day-to-day clinical practice.
We explored why policymakers have overlooked marketing to nurses. This involves deeply held assumptions about the nature of nurses' work – namely, that because nurses do not prescribe, they have no influence on treatment decisions. Thus, interactions between nurses and industry are subject to little scrutiny.
We interviewed and observed registered nurses working in four acute care hospitals in the United States who interacted with sales representatives from the "medically related industry". This consisted of pharmaceutical, medical device and equipment, nutrition and infant formula, and health technology companies.
Nurses interacted with industry in similar ways to doctors. They attended sponsored dinners, served as paid speakers for companies, met one-on-one with sales representatives and were offered free samples or small gifts.
But nurses also described daily contact with industry in the course of patient care. This included in-service education conducted by sales representatives, sales representatives providing product support in the operating theatre or presenting product information to purchasing committees.
For example, when hospitals purchase medical equipment, they often contract the company to have a sales representative teach the nursing staff how to use it. As product experts, sales representatives are an obvious source of product information.
However, nurses in the study described the challenges of keeping sales representatives "on message". They struggled to identify biased information and with "upselling" when sales representatives tried to introduce related or upgraded products.
Participants in the study, including staff nurses up to hospital administrators, echoed the general assumption that nurses who do not prescribe have little control over treatment decisions. Thus, marketing directed to them is seen as being of little consequence to patients or the health system.
Hospital administrators asserted that nurses did not normally interact with industry at all. Nurses wondered "why they invite us" to sponsored drug dinners.
At the same time, nurses offered many examples of instances where they had influence over treatment and purchasing decisions.
Policies need to include nurses
Nurses frequently influence treatment decisions through recommending medications to patients and prescribers, as well as providing feedback on treatment outcomes. They play a vital role in medication adherence, ensuring that patients can fill and refill their medications.
Nurse managers oversee large departmental operating budgets. They play key roles in researching, evaluating and selecting the medical products, devices and equipment a hospital must purchase.
Nurses in the United States and Australia have a similar scope of practice. Similarly, the sales representatives nurses encountered in this study worked for multinational companies. Thus, Australian nurses may be subject to similar interactions and marketing influence.
As policymakers, researchers and the public focus on physicians, nurses increasingly interact with sales representatives on a daily basis and may be susceptible to marketing influence.
By forming relationships with nurses, the for-profit medically related industry gains "behind the scenes" access to and influence over health-care decisions.
To protect clinical decision-making from marketing influence, nurses' power and expertise must be recognised. That means policies must include the disclosure and management of nurses' relationships with industry.