Ireland is to hold a landmark referendum that could finally see its abortion laws clarified and relaxed.
The referendum will ask Irish citizens if the wish to repeal the 8th amendment to the Irish Constitution. Given how much suffering has been caused by the restrictive law, it's ethically right to vote to repeal the 8th amendment, even if you're morally opposed to abortion.
While abortion was already illegal, the 8th amendment created constitutional protection for a foetal right to life:
The State acknowledges the right to life of the unborn and, with due regard to the equal right to life of the mother, guarantees in its laws to respect, and, as far as practicable, by its laws to defend and vindicate that right.
It has never been clear what "equal right to life" or "as far as practicable" mean due to the absence of legislation. The amendment has generally been understood to mean that abortion is only permissible when there is a risk to the life of the pregnant person.
Without statutory guidance, doctors have been extremely cautious when dealing with pregnant women. Knowing that they face a potential sanction of life imprisonment, many fail to perform terminations for women even when they meet the criterion under which it's permissible.
In 2010, Michelle Harte had a terminal diagnosis and was denied access to life-prolonging treatment and lawful termination. She travelled, belatedly, to England and had to be physically helped on and off the plane. The delays resulted in greater deterioration in her health, reduced quality of life (including time with her son) and, likely, an earlier death.
In Savita Halappanavar's 2012 case, a life-saving termination was denied while a foetal heartbeat could be detected after the commencement of miscarriage at 17 weeks. She died six days later of, an inquest found, sepsis, e-coli and miscarriage.
The 1992 [X case], which involved a 14-year-old girl who was pregnant after being raped, established that "risk to life" included the risk of suicide and she was finally granted permission to travel to England for an abortion. Two referendums to overturn this interpretation of "risk to life" have failed and the people passed amendments to ensure that women could receive information about abortion services abroad and travel to use them.
Travelling to England for an abortion is a common, but often distressing and shaming, experience. Not everyone can travel, though. Those with uncertain residency status, limited funds, caring responsibilities, acute medical needs or controlling partners are forced to remain pregnant and give birth. Some harm themselves to induce miscarriage at home.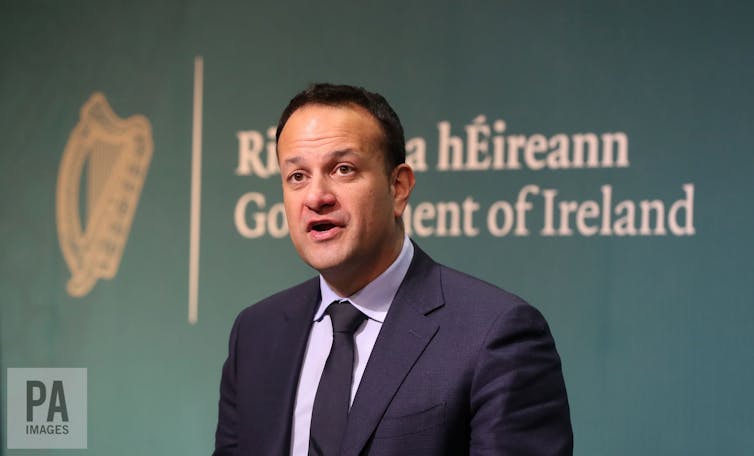 The Protection of Life During Pregnancy Act of 2013 finally provided for lawful access to abortion in Ireland if there was a risk to the pregnant woman's life. The woman must receive certification from a panel of two psychiatrists and one obstetrician if the risk is on mental health grounds. Termination must also be the only way of alleviating the risk to life.
Even with statutory guidance, those who meet the necessary criteria for lawful termination can be refused an abortion. Ms Y, an immigrant who had been raped in her home country, was traumatised and suicidal at the prospect of being pregnant as a result of the rape; her request for a termination was initially ignored until it was close to being impermissible.
When finally assessed, the panel deemed her life to be at risk. But rather than being allowed an abortion, the panel decided that preserving foetal life "as far as practicable" in this case meant ending the pregnancy by a C-section birth when the foetus was viable – even though Ms Y did not wish to have a C-section.
Ready for change
Ireland's constitutional protection of the "unborn" does not prevent abortions, it simply delays them by forcing women to travel. A more liberal framework could reduce the abortion rate. Austria (abortion available on request up to 12 weeks) has one of the lowest rates of abortion in the world.
While the decline of the Catholic Church has contributed to changing attitudes in Ireland, and activists have campaigned for repeal for decades, the avoidable death of Savita Halappanavar in October 2012 galvanised activists and human rights organisations. The precarity of pregnancy and the general risks arising from the constitutional protection of the "unborn" could no longer be ignored. The coordinated, sustained and increasingly mainstream campaign for repeal has made us all aware of the real experiences of women who feel termination is the best choice for them.
This referendum is an opportunity for all in Ireland to "trust women" and to ensure better, safer health care for both those who want to end their pregnancies and those who wish to keep them. No one wants others to endure shame, stress, financial hardship, forced treatment, impairment or death because of a difference in moral beliefs, right?