On the day Terry Pratchett's posthumous book was published, the latest publication by J R R Tolkien arrived through my letterbox – a thin volume called The Story of Kullervo. This latest from Tolkien is a paraphrasing of the tale of Kullervo from the Finnish Kalevala, which inspired Tolkien's own reworking of the story in The Children of Húrin. Tolkien had bemoaned the lack of anything in English to rival the Kalevala as he saw it, and in part then his Middle-earth legendarium was written in response.
The differences between the Pratchett and Tolkien publications are striking, of course. Terry Pratchett has only recently died; his book was, by all accounts, "90% there"; and we are told this will be the last ever Discworld volume. Tolkien, on the other hand, died more than 40 years ago and since then, if we include the work that has been published for the first time in scholarly journals, there have been more than 30 new titles bearing his name. It would be hard to imagine a writer with a posthumous publication record to match this.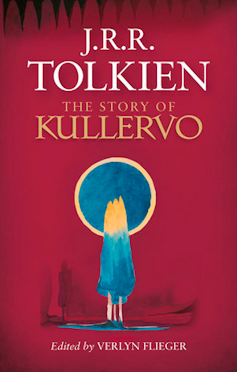 The immediate response is cynicism. As is well known, especially to the publisher HarperCollins, any title bearing Tolkien's name immediately opens up international sales to a large and ever-hungry readership. Images of the golden goose spring to mind, especially when we note that this latest publication is based on some unfinished notes and an attempt at a tale by Tolkien at the beginning of his career (some 20-30 years before The Lord of the Rings saw the light of day), is based on a relatively obscure tale from Finnish mythology and has already been published more or less in a previous edition of the journal Tolkien Studies, also edited by Verlyn Flieger. To top it all off, some of it is simply a talk he gave as an undergraduate.
So is this fair, or is the seemingly never-ending publication mill attributing works to Tolkien warranted?
The answer is mixed. First we must remember that the posthumous publications include The Silmarillion, Tolkien's great unfinished epic that presented the underlying history of his world, which was edited after his death by his son Christopher. To this we can add the extraordinary series of volumes detailing the history of Middle-earth, not only providing us with a series of unseen tales, but also the creative process behind The Lord of the Rings. Again all edited to a very high standard by Christopher Tolkien.
And herein lies the issue. Tolkien's strength was also his great weakness. His mythology succeeds precisely because it is so intricate. References in The Hobbit and The Lord of the Rings to tales and legends we only have a glimpse of were thus revealed to be already written but unpublished. This added to the depth within the mythology that Tolkien desired but such a mammoth task, especially for a constant rewriter like Tolkien, proved too much to allow for a chain of publications within his lifetime. So we can only celebrate the work by Christopher Tolkien and other editors in terms of providing this corpus of material that illustrates, if it was not already evident, Tolkien's genius.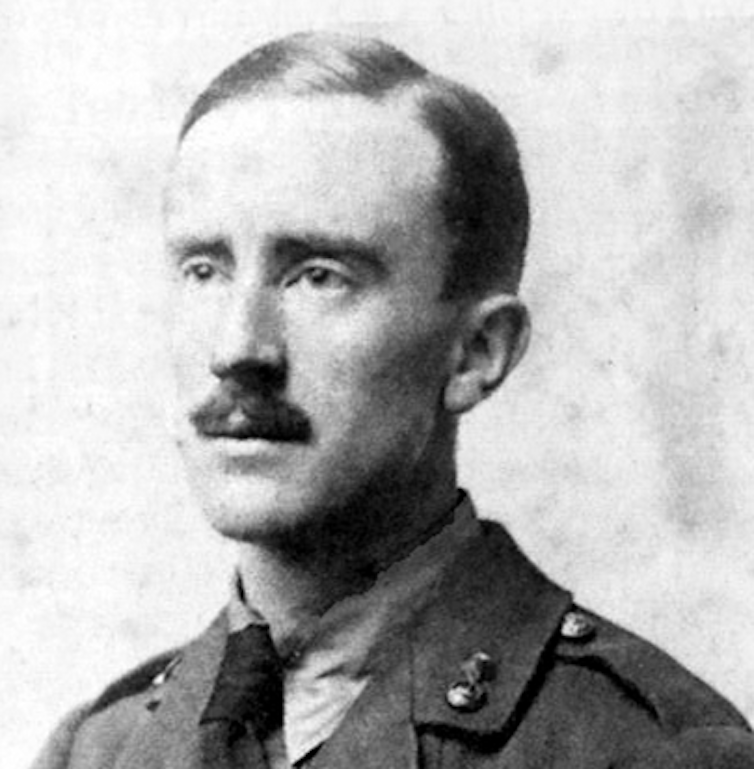 It often comes as a surprise to many people to hear that Tolkien was also an eminent medievalist, a professor at Oxford University. His publication record was not his strength, and while everything he did manage to get into print was of exceptional value, there is a wealth of material that never saw the light of day – some of which has also been posthumously published. Into this category fall his lectures, and translations or paraphrases of some of the great medieval tales – such as Sir Gawain and the Green Knight, Beowulf (which appeared last year), and now The Story of Kullervo.
But like Bilbo's feeling of butter being spread too thin there are signs of a sense of weariness here. It began with The Fall of Arthur, Tolkien's attempt at part of the Arthurian myth which appeared in 2013. It was incomplete, as The Story of Kullervo is (the latter finishes with only a few hurried notes detailing Kullervo's death). We then had the Beowulf translation. Fascinating though this has been, and no doubt has brought a new audience to the great work, as many people have noted the commentary and notes just run out of steam around half-way through.
The Story of Kullervo deserved publication. But one questions whether it was right to move it from an academic journal (where Verlyn Flieger's research deserved its place) to mainstream book production. That said, who can deny this piece to a wider audience? Tolkien readers now have access to these rare texts – and on balance, that must be a good thing.