Australian pop star Kylie Minogue recently started a legal battle against 18-year old TV personality Kylie Jenner over the trademarking of their shared first name.
New kid on the block Jenner, who is best known for appearing on the reality TV series Keeping up with the Kardashians, has tried to trademark the name in connection with advertising her growing beauty and clothing collections. Her rival, Minogue, has been famous since well before Jenner was born. And, more importantly, has a strong legal case.
Now 47, Kylie Minogue is famous across the world as an actress and pop singer. Having risen to fame in the Australian soap opera Neighbours, she – like several of her co-stars – moved over into the pop world and launched an eponymously titled first album: "Kylie" in 1988.
She owns trademark registrations in the US for the names "Kylie Minogue", "Kylie Minogue Darling" (the name of her perfume brand), "Lucky – the Kylie Minogue musical" and more importantly the single word "Kylie" in connection with education and entertainment services.
All, except "Kylie Minogue Darling" were filed before Jenner's. Minogue has also owned the domain name "kylie.com" since August 1996.
In addition to her involvement in Keeping Up with the Kardashians, Kylie Jenner is also active in the fashion industry, having created a clothing line with her sister Kendall: "Kendall & Kylie". Time magazine named Jenner in its list of the "30 Most Influential Teens of 2015" so it's no wonder she is trying to capitalise on her fame by seeking trademark protection over her name.
Minogue's case
Minogue is relying on the prior use and registrations of her trademarks to oppose Jenner's application. And when it comes to trademark battles over similar or identical signs, relying on prior rights is crucial for a success.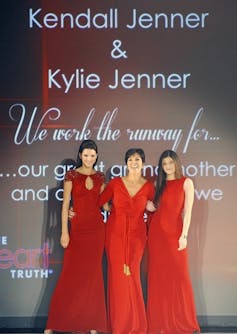 The outcome will also depend on whether Minogue is able to show that if the US Trademark Office approved Jenner's application it would cause confusion among consumers and/or dilute her brand. "Confusion" and "dilution" are two requirements for successfully opposing the registration and use of later (similar or identical) trademarks.
These requirements reflect the aims of trademarks: permitting consumers to distinguish products or services of a business from those of competitors (thus allowing them to make educated purchase decisions, due to the identifying nature of trademarks) and protecting the trademark owner's investment in the brand's reputation and credibility.
As far as confusion is concerned, Minogue needs to demonstrate that Jenner's trademark, if granted and then used, would likely confuse consumers in the US market, by making them believe that the Kylie-branded services are provided by, or somehow connected to, the Australian singer. This would be likely, as Jenner's customer base appears to significantly overlap with Minogue's. In other words, many teenagers who follow Jenner on social media may happen to also be fans of Minogue and might be led to associate the former to the latter.
Yet, even where confusion is not eventually established, Minogue could still win the case by showing dilution of her famous brand. The concept of dilution comes from the idea that because some marks are so famous, they should deserve an extra level of protection, regardless of the similarity of the products or services. This kind of protection aims to prevent the attractive power of a well-known mark from being weakened through disturbing or unsavoury associations with another one. This type of dilution is known as "tarnishment".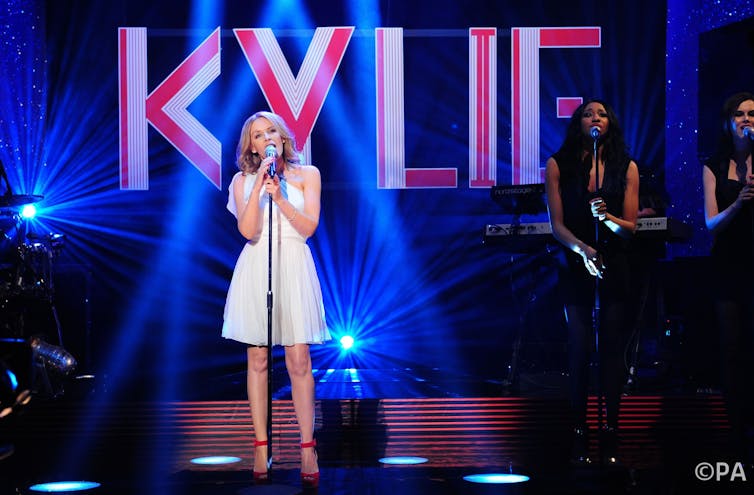 Minogue's complaint specifically notes that her Kylie brand will be tarnished if Jenner is allowed to register an identical or similar trademark. It dismissively describes her as a "secondary reality TV personality". It also describes her "photographic exhibitionism and controversial posts" that have drawn criticism from disability rights groups and African-American communities.
In all likelihood, the two Kylies will eventually settle – as often happens in trademark-related disputes concerning celebrities – and Jenner will withdraw her controversial application. After all, the young American also filed a near-identical application for her full name "Kylie Jenner". This has not been objected to by Minogue.
At the end of the day, both celebrities will likely be able to rely on trademark registrations protecting their full names. And, given the media coverage of this dispute, they will have increased their notoriety and advertising revenues, and filled their lawyer's wallets as well.