FIFA is in crisis. Nine current or former senior officials have been charged by US prosecutors over bribes totalling more than US$150m over 24 years. The allegations have shocked the football world.
The story so far has some parallels with the scandal that engulfed the Olympics' governing body, the IOC, in the late 1990s. The way the IOC dealt with that crisis might offer some lessons for how FIFA should respond.
In 1998, revelations concerning the bidding process for the Salt Lake City 2002 Winter Olympics led to investigations and a series of disclosures about bid-related malfeasance at other Olympic games. Officials from the Salt Lake bid committee were indicted on charges of conspiracy to commit bribery, fraud and racketeering.
It turned out that officials from applicant cities had been lavishing IOC members and their families with payments, gifts and luxurious hospitality, as well as scholarships, with the aim of buying their votes. The revelations were highly damaging for the IOC, clashing as they did with the idealistic rhetoric that the Olympic movement had sought to harness.
Reputation salvaging
Looking back, it is arguable that the IOC's response to the crisis salvaged its reputation and led to important reforms aimed at the long-term sustainability of the event. This is in deep contrast to FIFA's reaction to its first corruption scandal in 2011 – which simply allowed a serious governance problem to fester.
The IOC's response to its bribery scandal was an effective approach to managing reputational risk: Apologise. Investigate. Punish. Reflect. Reform. In the immediate aftermath of the revelations, numerous senior figures in the IOC expressed regret and contrition, soon followed by internal investigations into wrongdoing.
As a result of these probes, a substantial number of IOC members resigned or were expelled, while an extensive programme of institutional reflection and reform was quickly instigated through the creation of the IOC 2000 Commission, which included external members. Out of this review came important reforms, including the introduction of a code of ethics and a ban on IOC members who were not serving on its Evaluation Commission from visiting candidate cities.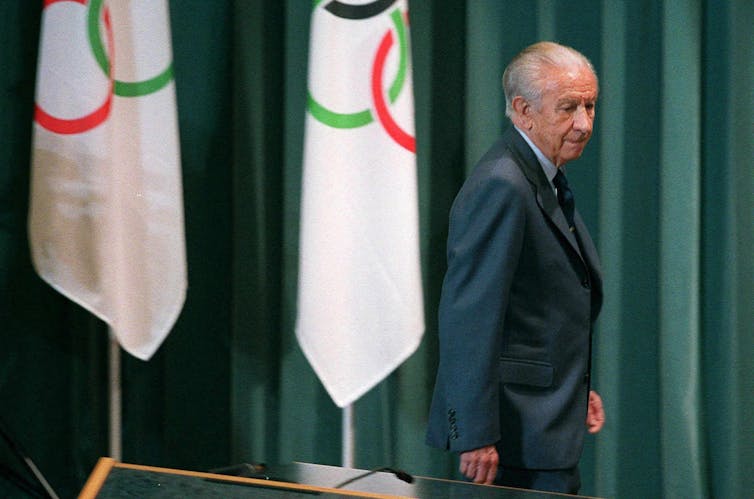 A big hole
Questions remain, however, whether FIFA will be able to learn from these lessons to dig itself out of a very big hole. For one thing, while the Olympic bribery scandal was undoubtedly damaging to the image of the event and to the IOC as its governing body, the allegations largely related to members of the Olympic movement who were not on its executive board.
The FIFA allegations have hit much closer to home in relation to the administrative machinery of world football. The charges involve two vice-presidents of the organisation and other senior officials. This is deeply ironic given that commenting on the Salt Lake affair, in 1999, Sepp Blatter observed that the smaller size of FIFA's executive made it less easy to sway: "Twenty-one members is really a group of people that are easier to supervise than a group of 114."
The US Department of Justice charges point to a much more systematic pattern of kickbacks and patronage that, if proven, will be less easy to blame on a few bad apples. Indeed, FIFA's defiant response to the bribery accusations levelled at it in 2011 will make it difficult to claim it had missed the warning signs.
While FIFA might take the lesson that contrition and meaningful reform are both important steps in starting to salvage the wreckage of the governance of world football, this may not be enough. As it stands, FIFA and its leadership seems irreparably damaged in terms of its credibility and legitimacy. This before criminal proceedings threaten a lengthy period of organisational fire-fighting and paralysis.