The UK's Department of Energy and Climate Change (DECC) is no more. New prime minister Theresa May has decided to merge it with the business department into an expanded Department for Business, Energy and Industrial Strategy. Even given the breakneck speed of events in British current affairs since the EU referendum, this stands out as one of the most radical changes.
But what impact will this have on climate policy?
Before joining academia in 2015 I spent the previous 12 years in DECC, the Department of Business, Innovation and Skills (BIS) and their predecessors, so I watched these latest restructurings with great interest.
Many green groups have already decried the perceived downgrading of the climate agenda with it taking a back seat to business and industry. And they have a point: the obvious downside is the loss of a single, visible, Whitehall department which had a clear remit to tackle climate change.
The formation of DECC in 2008 by Gordon Brown's government was celebrated at the time because it provided a focal point for action on climate change. Perhaps the clearest example of this was during the 2014 negotiations to decide the EU's 2030 targets, which would inform the bloc's position going into the UN climate discussions in Paris.
Ed Davey, then Secretary of State, used his position and the firepower of his department to garner support across like-minded European member states. The EU's headline 2030 target – emissions reduced by 40% from 1990 levels – was in large part to Sir Ed and DECC civil servants. DECC's work was therefore key to the recent climate negotiations which culminated at COP21 last December where 195 countries adopted the first-ever universal, legally binding global climate deal.
Reasons to be cheerful
There are benefits to this new arrangement, however. A focus on business is necessary if the UK is going to continue to reduce its emissions: the switch from coal to low carbon sources means electricity supply is doing its bit, but other sectors – notably heat and transport – need to up their game. The country needs new policies, and the restructuring should help move low carbon thinking into the business and industry mainstream.
The business department has traditionally championed key sectors, including the aerospace, automotive and construction industries. Aligning those sectors with the low carbon energy priorities could ensure greater progress on electric vehicles, zero carbon homes or alternative aviation fuels.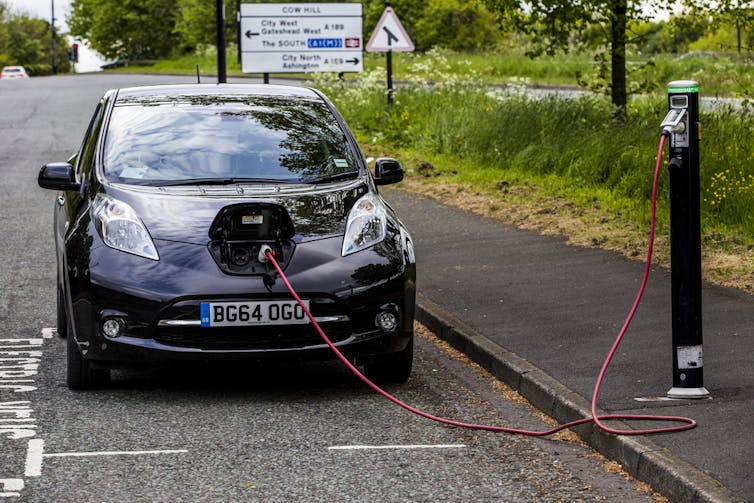 The merge could also offer greater progress on decarbonising heavy industry and other big energy users. This work was already a joint effort between DECC and BIS who had commissioned a series of roadmaps for sectors such as steel or cement in an attempt to reduce greenhouse gas emissions and improve energy efficiency.
The new department's "industrial strategy" remit should help address the UK's significant infrastructure challenges. Shifting government policies have unnerved the energy sector which in turn is resisting investment decisions on what infrastructure to build – for example, the curtailed £1 billion carbon capture and storage (CCS) programme and the lack of proposed new gas plants.
Steady energy policies coupled with a more interventionist approach to infrastructure and technology investment could reap rewards. This could mean the deployment of modular nuclear reactors, far smaller than those at the planned Hinkley plant but in need of government support for the development and design stage, and to progress through the necessary safety approvals. It could mean CCS is dusted off and new transport and storage infrastructure such as pipelines and injection wells are built. It could even see British cities shifting their heating from natural gas to hydrogen – an idea already being explored in Leeds.
The DECC-BIS merger also means the low carbon and innovation portfolios now operate under the same roof, which should strengthen the cross-government Low Carbon Innovation Coordination Group – though hopefully the move won't affect DECC's significant £500m innovation fund.
The first statement by Greg Clark, the new business secretary, was encouraging: he clearly stated the importance of clean energy and tackling climate change.
That should be followed with further clarity on the UK's approach to the EU 2030 climate targets, and ratification of the Paris Agreement. This will keep up momentum, confidence and commitment going into COP22 in Morocco.