Innovation doesn't just happen — it is designed by humans for humans.
While economists discuss new theories, scientists develop new technologies and industrialists exploit new markets, the process of innovation is first and foremost socially constructed. To navigate its complex and risky path requires courage and knowledge — courage to learn the recipe, and knowledge of the techniques.
The innovation conversation is happening everywhere. Inside boardrooms, at cafés and in government offices, many people talk about it. But few are doing it and for those who are doing it, even fewer are doing it well. Like high-school sex, some education is required.
So where and how do we learn to innovate? Our parents can't teach us. Our bosses are trying to learn alongside us. Even post-secondary courses only provide us with rudimentary frameworks and passive business cases. If innovation is a dynamic process, how can we learn to "do it" safely and empathetically?
There's no question the innovation process is complicated. Its complexity stems from the many interactions between humans with diverse backgrounds, mental models, systems and ranks. It involves organizational cultures, economic climates and egos.
So how might we learn a process that fundamentally signals uncertainty, ambiguity and risk inside our companies? By admitting it is something that can and must be learned.
Innovate or die
Organizations that don't keep up with their customers' needs will die. This provocative and incentivizing statement has led many firms to dive into the innovation process.
Unfortunately, most jump in without first asking why, how or what they are seeking to change. Asking the right question at the right time is critical to succeed at innovation adoption.
Consider the following: Are you seeking to change what you offer to your customers (e.g. product/service innovation)? Are you wanting to change how you operate or organize yourself to design and deliver a new offering (e.g. process innovation)? Are you eager to change where and who consumes your innovation (e.g. positioning innovation)? Or are you feeling forced or intuitively seeking to change the why in your current practice or business model (e.g. paradigm or cultural innovation)?
By first asking these questions, organizations begin with a clear context from which to adjust the recipe as needed.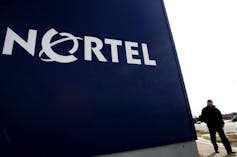 Nortel is one infamous Canadian company that suffered an untimely death.
Findings from University of Ottawa researchers on the dramatic rise and fall of Nortel point to its failure to foster a resilient culture. Their study highlights the company's neglect of its customers and the inflexibility of management to adapt to a new environment.
Canada's technology darling, Blackberry, initially showed innovative promise by launching a mobile device and system that would be used across boardrooms and college dorms. Then, without an internal process and prioritization on understanding changing consumer needs, it faced a new competitor called Apple's iPhone. Enough said.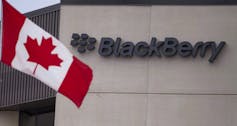 Governments, like corporations, must respond to customer or voter needs. Vancouver's municipal government is currently engaging in service innovation through a collaborative initiative called City Studio. Through co-creative city planning projects with municipal staff, students and the greater Vancouver community, user needs are identified and embedded into proposed solutions.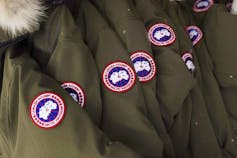 Canada Goose is flexing its innovative prowess by leveraging its positioning of Canadian-made coats and growing demand from a global marketplace. Moving forward, however, the company will have to consider how to maintain production costs and profits through supply-chain process innovation.
The basic recipe for innovation
From extensive field and desk research on innovation process models, we can reduce the process into key components or ingredients.
The process typically begins with a perceived need or problem, then involves researching the need or problem, moves to testing and developing the framing of the need or problem, and finally into making decisions on how best to solve that need or problem and bringing that problem-solving idea to market.

Directions:
Ask yourself what you need to change. (Product, service, position?)

Gather a team that represents all key stakeholders for that change across functions, systems and markets (your key ingredients)

Prepare an innovation intent framework that is part need-finding, part problem-framing and part problem-solving.

Collect and combine need-finding data, then form insights.

Wrap your insights into problem-framing ideas (prototypes) and let stand until all stakeholders have had a chance to reflect.

Whisk customer feedback into prototype mixture.

Prepare final prototype for implementation.

Bake innovation and test for rejection or adoption.

Save your recipe and continue to experiment with new ingredients.
The innovation techniques
To learn the recipe for innovation, you must be ready and willing to engage and practise with diverse techniques, based on your "innovation" output (e.g. product, process, culture, etc.).
Innovation techniques range from agile qualitative and quantitative research methods to popular design thinking tools and strategic frameworks.
If Canada wants to improve its innovative capacity and develop "innovation-ready citizens," it needs to acknowledge the lack of innovation literacy and actively support the best practices in teaching and learning of the innovation process.
Developing a corporate and individual creative confidence will ensure Canadians survive new economic cycles. It begins with a basic recipe, crafted by humans and with repeated practice.