In the first week of every February, the streets of Ségou in Mali come to life. Residents from the capital, Bamako, flock to the secondary city to escape the busyness of everyday life and absorb the sights, sounds and colours of the Festival sur le Niger, along the banks of the Niger River.
The attractions include traditional dances and performances, theatre plays and music showcases. There's also a West African regional art craft fair, artistic residencies, visual arts exhibitions and a colloquium. Spontaneous sideline events abound in hotels and restaurants. The festival will stage its 14th edition in February 2018.
Over the past 10 years, Ségou – with its architectural heritage, creative craftsmanship and natural landscape – has established itself as Mali's cultural capital. This has happened because local government, local artists and broader civil society actors have worked together to create a cultural development policy focused on sustainable local economic development. Arts and culture programmes have been collectively designed and implemented, drawing on local resources, knowledge, strategies and institutions.
This homegrown policy has residents' long-term well being at its heart. It is based on the city's specific cultural identity and supports local cultural operators and enterprises. And, importantly, it encourages access to culture for all.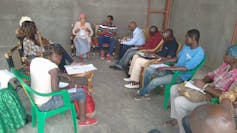 This inclusive, sustainable, citizen centred model of urban cultural development is fundamentally different from Johannesburg's Maboneng cultural district or Istanbul's waterfront Golden Horn. Here, the idea of the "creative city" has been used to justify aggressive neoliberal policies of "regeneration" and gentrification. These enrich a few and contribute to urban inequality.
But as Ségou's journey shows, there is another way to manage and nurture the urban creative economy. Now four other cities on the continent are following Ségou's lead. They are working towards developing cultural policies and programmes that bring together the objectives of sustainable local economic development, cultural diversity and social cohesion.
The case of Ségou and its annual festival
The Festival sur le Niger was created in 2005 by Ségou's tourism and cultural entrepreneurs.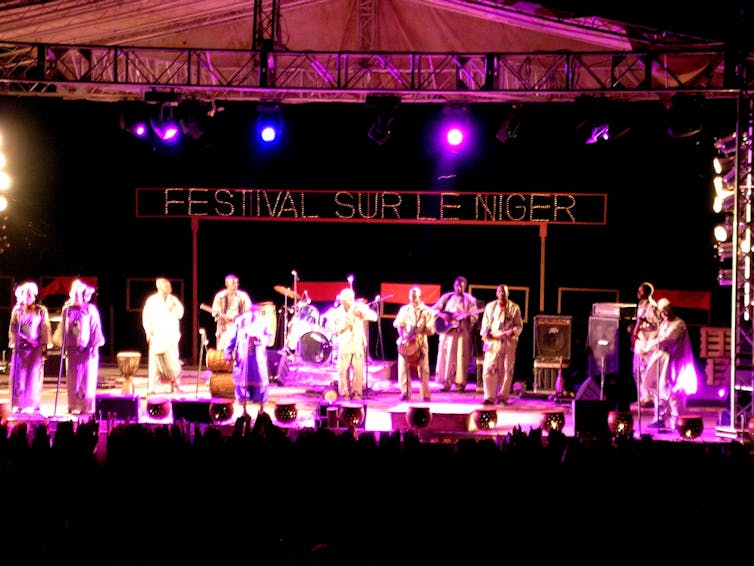 Another initiative organised by the Foundation is the Ségou Creative City project. It happens in collaboration with the city's local authorities through a public-private partnership initiated by local people from the art, craft, tourism and economic sectors. This is called the Council for the Promotion of the Local Economy of Ségou.
The council focuses on four key areas: music, visual arts, design/fashion and heritage. It has developed a comprehensive plan for the city's sustainable cultural development. This includes, for instance, a Ségou Woven Loinclothes certified label for the preservation and promotion of Mali's woven loincloth and cotton.
It has created a unique cultural centre, Centre Kôré. This boasts an art library, conference room, outdoor stage and recording studio. It also launched the Biennale Ségou Art in 2016, a fair that promotes visual art.
Five creative cities leading the way
Ségou and its Festival sur le Niger have inspired four other African cities: Harare (Zimbabwe), Mahé-Victoria (Seychelles), Nouakchott (Mauritania) and Pointe Noire (Republic of Congo). Each has its own specific cultural identity to promote and preserve. And of course, each has its own distinctive challenges.
Harare has innovative cultural spaces in theatre, music and sculpture. But local government support and policies for arts and culture have not changed since the country was still called Rhodesia, in 1979.
Mahé-Victoria's historically rich cultural creativity has tended to be overshadowed by the archipelago's incredible natural beauty. In Pointe-Noire the image of an industrial oil city has often hidden a dense cosmopolitan life and visual arts scene.
Nouakchott is culturally diverse. But the city still begs for more spaces of expression and encounters for its multiple cultural heritage and living traditions.

Each of these cities participates in the African Creative Cities Programme of the Arterial Network.
The programmes develops cultural markets across national boundaries by creating professional partnerships and touring circuits for artistic productions. The cities have already exchanged theatre and music performances as well as visual arts exhibitions. This enhances pan-African collaborations among creators and event promoters.
Above all, the programme aims to assist the four pilot cities to develop their own urban cultural policies, drawing on the important lessons of Ségou.
Seminars and workshops dedicated to describing cultural identities for each city took place this year. A working team and consultative commission was identified for each city. Roles and responsibilities were allocated to each member based on their expertise. Further artistic exchanges and capacity-building sessions will follow in 2018. The objective is to renew the experiment and move from five to ten cities across the continent for another two-year round – and more.
The cultural polis: a citizen-centred approach
Ségou's experience shows that ordinary citizens are crucial actors when designing and enacting cultural development processes. They can play an important role in informing policymakers about their cities' potential for culture and creativity. By advocating for investments in programmes they can support policymakers in clarifying their roles, actions and responsibilities for cultural development.
Public institutions must then listen and seriously respond to what is being voiced by people in the cultural sector. This will allow them to make arts and culture central to sustainable urban policymaking and development.
This dynamic, collaborative process of discussion and engagement between civil society and local institutions is what I like to call a "cultural polis". For cities – in Africa and beyond – that want to build their urban cultural economies while avoiding the pitfalls of gentrification, these endogenous experiences offer important insights.