This is part of an occasional series, making the case for or against controversial books.
Marguerite Duras, one of the most iconic French writers of the 20th century, didn't think much of her most commercially successful novel The Lover (1984), a fictionalised account of an affair she had as a 15-year-old with a Chinese man nearly twice her age.
"The Lover is a load of shit," she said. "It's an airport novel. I wrote it when I was drunk."
Most of the world did not agree with Duras's assessment. As well as becoming an international bestseller, The Lover won one of France's most prestigious literary prizes, the Prix Goncourt. In 1992, it was made into a major film by celebrated director Jean-Jacques Annaud.
L'amant, to use its French title, is a work that stuns with its emotional force and lyrical beauty. Written when Duras was turning 70, The Lover is one of those great literary acts of looking back. In just over 100 pages, it opens a portal through time, conjuring up the long-lost Indochina of her youth.
---
Read more: The case for American Psycho: why this controversial book (sold here in shrink wrap) still matters
---
'Pleasure unto death'
Set largely in the Saigon of the late 1920s, the novel invokes one of the most formative events in Duras's life: the first time she gives herself over to physical desire, to what she calls the "pleasure unto death".
The starting point of this journey takes the form of a very specific, and unexpected, sequence of images – the transformation of her face. In a series of carefully arranged fragments, Duras creates a Baconesque self-portrait distorted by memory, alcohol and regret. It is a brilliant novelistic opening.
The striking, doll-like face of the young Duras is deconstructed, dissolved into that of the septuagenarian in a kind of acceleration of the ageing process. The passage evokes the pathos of senescence, and the presence of all the lost selves we hold within us that fade over time until we reconstruct them in the act of remembrance.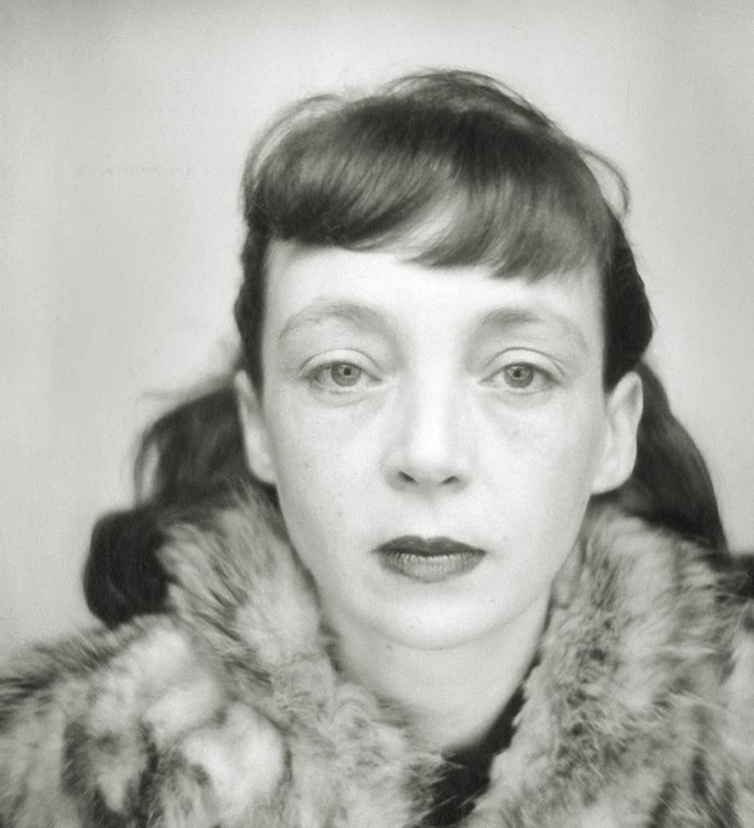 The youthful self Duras resurrects is physically slight yet arresting, full of intelligence and curiosity. Constrained by her dysfunctional family and harbouring ambitions to be a writer, she is bursting to experience life.
Her mother is a widowed headmistress, whose lowly social status relegates her to the bottom rung of the conformist, colonial elite. Her precocious daughter knows she is different and, in her naive way, she wants the world to know it.
One way she does this is through her clothes. The description, early in the novel, of the outfit the young woman puts together is a tour de force of confessional narration – a masterclass in capturing one of those moments when we move our lives from one stage to the next, unsure of what we might be getting ourselves into but excited at the prospect.
There is the sleeveless silk dress, a hand-me-down from her mother. There is the leather belt from one of her brothers. There are the gold lamé shoes decorated with diamante flowers. Then the final transforming touch: a man's fedora, brownish pink with a black ribbon.
Dressed so, the slim white girl falls under the predatory gaze of the handsome 27-year-old son of a rich Chinese businessman. Spying her from the back seat of his chauffeur-driven limousine, he finds her irresistible. He is soon consumed by a melancholic passion he can barely control.
---
Read more: Colette: writer, feminist, performer and #MeToo trail blazer
---
Scenes of desire
Duras does not hesitate to relate what passes physically between the adolescent girl and the man who pursues her: these scenes are a key feature of the book.
But what do we call these scenes? They are not quite literal enough to be called sex scenes, and they are too emotionally fraught to be called love scenes. Their eroticism is subdued, cruelled by the inevitability that the relationship can go nowhere and the knowledge that the girl is simply too young to be doing this. Her lover is well aware it is wrong.
Perhaps these scenes are best called, in true Durassian fashion, scenes of desire, in which two discrete human desires are at cross purposes. Therein lies their essential dissonance: the acts of intimacy serve to separate as much as they bring together; they obliterate the very tenderness they are intended to create.
While the affair is central to the novel, it is not, in my view, the whole point – though the title and subject matter do invite a certain kind of reading. The book's apparent allure, its broad novelistic appeal, would seem to reside in its promise of illicit adolescent sex in exotic climes – a kind of retelling of Lolita in a retro-Orientalist context. This is the reading that informs Annaud's widely panned film version.
But it is a reading that fails to do the book justice. Sure, of central importance to the story are elements such as race relations, the injustices of colonial society, the transgression of sexual taboo. And yet, important as they are, they don't in themselves enable The Lover to leap and soar as a novel. Rather, they are the springboards that help it do so.
Of equal, and perhaps even greater, importance are Duras's sophisticated treatment of image and time, the mixture of curiosity and ambivalence that allows us to make our own moral judgements, and her ability to show how any given individual's emotional disequilibrium affects that of others – and how these effects ripple back in a cycle of endless recursion.
---
Read more: Reading French literature in a time of terror
---
Emotional and racial forces clash
Family is central to The Lover. Its emotional influence is all-pervasive. The girl fashions her life from its detritus. We see this in the way her outfit is a bricolage of her mother's and her brother's clothing.
Duras had already written about her mother's life at length in The Sea Wall, a novel about a woman's struggle to raise two sons and daughter without a husband in a far-flung colony that thwarts her every move, and her unflagging commitment to her three fractious, idiosyncratic children, who resist all attempts at being tamed.
Some of that material is reprised in The Lover, but it is reinterpreted from the daughter's perspective. The mother allows the young Chinese man into their lives, but only in the most restricted ways.
Some of the novel's most telling scenes are set in a restaurant where the whole family, at the insistence of the daughter, enjoys the occasional banquet at the lover's expense. In a show of total contempt for him, the brothers silently gorge themselves, order expensive drinks, refuse to acknowledge his existence in any way: it is only the mother who makes stilted small talk.
These scenes beautifully capture the clash of emotional and racial forces that underpin the book. Duras's acute observations, modulated by a cool detachment, provide nuance to the action.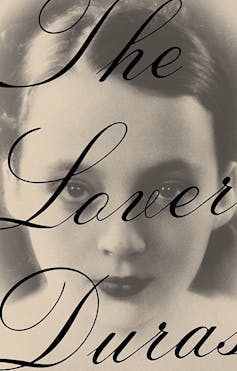 Threaded throughout the main storyline is a counter-narrative that is both heart-wrenching and utterly compelling: that of the two brothers. The girl loathes her elder brother as much as she loves the younger one. Domineering and cruel, the elder brother so diminishes his gentle younger brother's life that the girl holds him responsible for their sibling's death many years later. She never quite explains why.
There is a fascinating tonal quality to this thread of The Lover. The narration is elliptical, curiously anonymised. The prose is often curt and unadorned, as if the pain of bearing direct witness were too great, as if the girl has become afflicted with an emotional stutter.
Soon after the novel's publication, controversies arose concerning the truth of Duras's account of this period of her life. Was she really so poor? Was she really so secretive about her Chinese lover? Was her mother really so badly done by, so downtrodden by colonial society? How could Duras relate a story so disturbing? Did any of it really happen the way she claimed?
We will never know all the facts. As fictionalised autobiography, The Lover is not so much an account of a real self as an enactment of a speculative self. As a literary artefact, it is one of the great studies in making and unmaking yourself, reinterpreting past selves through the lens of present and future selves.
It is a looking back, a looking inwards, a looking through, a looking askance. It is an abandonment of fixity because there is no single time and no single self: just the struggle to find, if only for a moment, a way to satisfy desire in a world of competing evanescent desires, none which can ever be truly satisfied.