Australian medical research is undergoing its most important and comprehensive review in more than ten years. Led by the 2011 Australian of Year, the McKeon Review couldn't have happened soon enough because the sector, like our society, is at a crossroads.
Over the next 30 to 40 years, we face one of the most profound demographic changes in our history: the greying of a large part of the population. Prevention and better management of age-related disease will become one of the great medical challenge of our time.
Consider the 2009 International Monetary Fund analysis that concluded developed countries will need to spend approximately nine times more on age-related issues over the next four decades than they had spent on responding to the 2009 global financial crisis. That's an equivalent of a GFC every six to seven years.
National forecasts indicate dementia will become Australia's leading cause of death and the single most costly disorder within one generation. Numbers of affected individuals will rise from approximately 254,000 to 1.1 million by 2050. Continuing the status quo would mean that, in 2062, spending on dementia-related care alone would be approximately A$82bn.
This will pose an unbearable strain on not only the health budget but the nation's finances as a whole. Policymakers face the prospect of diabolical health decisions about quality of care and patient prioritisation.
A new "national healthy ageing research council" may be part of the solution – a body that puts the promotion and maintenance of good health well into our later years at the top of the national agenda.
Creation of a new institution to champion healthy ageing recognises the increasing scientific knowledge about modifiable risk factors for dementia and other age-related disorders. These are factors that we have a degree of control over. It would also provide a chance to lower our risk and help avoid these disastrous outcomes.
Virtually every cardiac risk factor that has been studied, for instance, also increases dementia risk. Hypertension (high blood pressure) in one's 40s and 50s increases the risk for dementia in one's 60s and 70s by two-and-half times. Similar long-term increases in risk have been found for obesity, diabetes and smoking.
What we do with our brains after retirement also seems to be as important as the state of our physical health. The brain is an exquisitely sensitive organ and, like a muscle, responds quickly to changes in activity and stimulation. New learning can trigger a cascade of neuroplastic mechanisms beneficial to cognitive function that, over time, are likely to delay or help prevent dementia. New models of retirement will be needed because switching off mentally is arguably one of the worst options.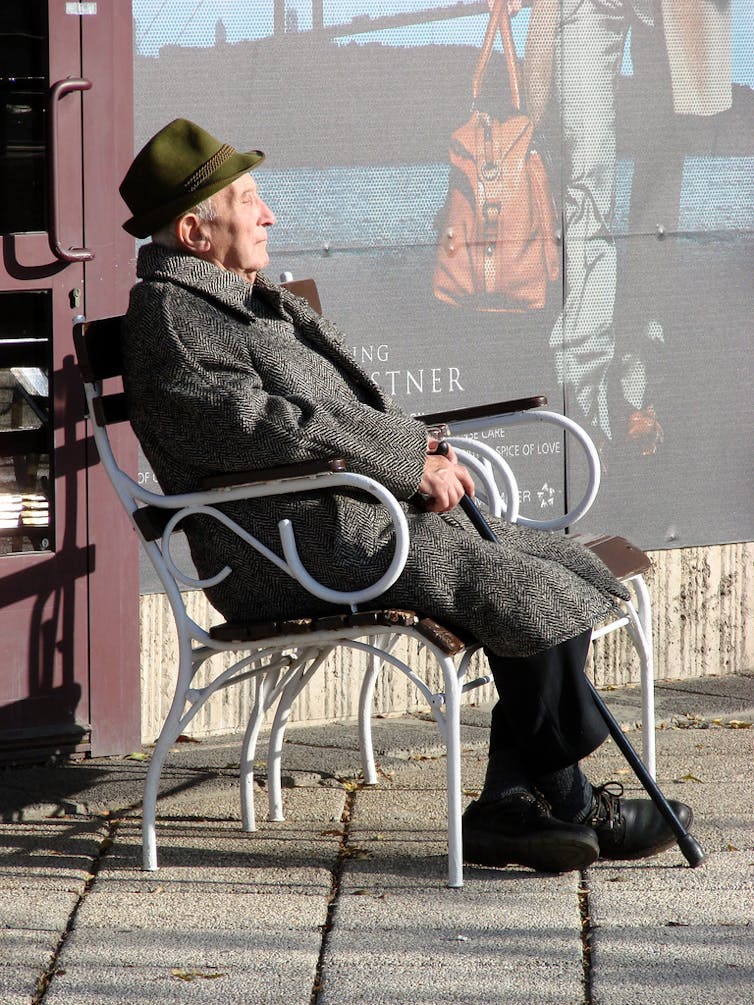 But the greatest challenge of all is turning this knowledge into action. Ever worsening obesity trends are a sobering reminder; we all know what needs to be done, we just don't do it. In order to truly save Australia from its own lifespan success, a whole-of-government, whole-of-society effort is needed.
We need to think beyond simplistic community education campaigns. These messages will need reinforcement by innovations in technology, architecture, urban design, legislation and even possibly taxation reform.
We also need to recognise that there's still much we don't understand when it comes to changing long-term risks for dementia and other age-related health issues. The establishment of a national healthy ageing research council to fund projects dedicated to the promotion of healthy ageing and disease prevention is therefore a key part of the puzzle.
Some of the best researchers in this field are right here on our shores, but private and public financial support needs a quantum shift in order to rise to the challenge. In fact, international events suggest an inter-generational investment in medical research could help position Australia as a world leader.
Australia's future will be determined as much by how we plan for age-related demographic change as by how we respond to the mining boom. In fact, it seems sensible for even a small fraction of the latter to be used to help set up the former for success. But dollars will not be enough.
To make a real dent in forecast increases in dementia and other chronic diseases, both individuals and society at large need to commit to real and lasting action, starting now.