For many, the title "pet detective" brings to mind Ace Ventura, the fictional character driven by a desire to protect animals from human mistreatment – albeit in a comic fashion. But Ventura's passion for saving animals is not just something out of the movies. Some real life people are devoting endless personal time and resources to solving cases involving animals, too.
Animals and pets are important parts of our lives and losing one is a terrible ordeal. Many of us form such intense emotional attachments to pets that they are viewed as members of our family. When a pet goes missing from their home, people often describe it as like losing a child.
In such instances, some owners turn to a pet detective – many of whom who work for little or no money. Despite coming from diverse backgrounds, often with little or no investigatory experience, these volunteers share a simple, common desire: to reunite animals with their human families.
Recently, however, these amateur animal sleuths have taken on a new role. Driven by a burning sense of injustice, some have taken on a very particular and unusual case, looking into crimes committed by the elusive "UK animal killer".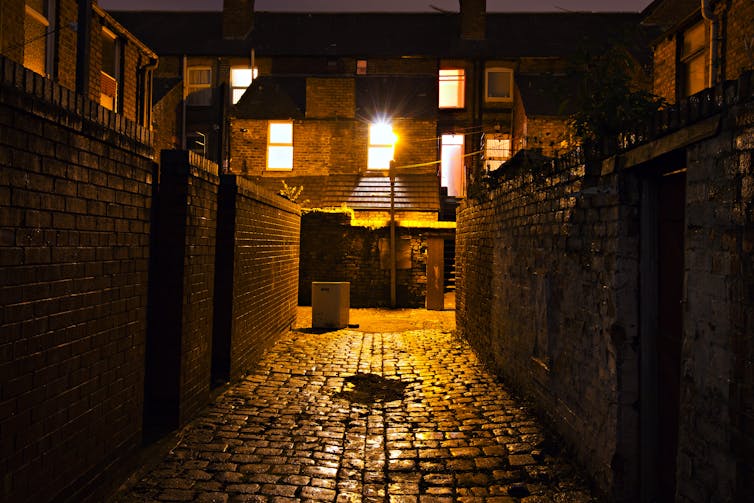 While media reporting of this individual's crimes has been sporadic, his (the killer is thought to be a man) are acts of extreme cruelty. Initially known as the "Croydon cat killer" he is believed to lure domestic cats, rabbits and other animals to their doom in the dead of night, dismembering them and depositing their bodies in prominent places for local residents to discover. Since 2015, his crimes have become an almost weekly occurrence, happening far further afield than just Croydon. It is almost impossible to be certain how many animals have been slaughtered in the killer's trademark fashion, but it is thought to be well over 200.
Aware of the links between "animal abuse" and "person abuse" – as well as psychological research suggesting that those who perform extreme acts of animal cruelty are likely to be involved in other criminal activities and/or may "graduate" at some point to harming humans – police detectives are now dedicating time and personnel to find the UK animal killer as part of "Operation Takahe".
However, without the work of a pair of local pet investigators, the authorities may not have taken on the case at all.
Croydon cat killings
In 2014, Boudica Rising and her partner Tony Jenkins – who run the cat rescue service South Norwood Animal Rescue and Liberty (SNARL) – began to receive reports from Croydon residents that pet cats were being found eviscerated and mutilated on their owners' doorsteps. When further killings were reported, the couple quickly found themselves embroiled in a quest to get the police and RSPCA to recognise the growing problem. And so, with no resources, no experience, and no finely-honed detective skills, the duo began their campaign.
When they next had a call about a decapitated cat, they arranged a formal post-mortem, and later crowdfunded money for further tests on subsequent bodies. Crucially, these proved that the killings were linked to one person and were not, as had been suggested, the result of "animal upon animal" attacks. The couple's subsequent pursuit of the killer and the mountain of evidence they collected, eventually persuaded the authorities to take the case on.
However, the cat lovers' work did not end there. Rising and Jenkins continue to work alongside the police on what is proving to be one extremely tough case to unravel.
Armed with energy, determination and a unique understanding of the impact of these crimes upon pet owners, Rising and Jenkins now act as an emergency contact and attend the scene as soon as reports of animal killings come in. They secure the body deposition site and then carefully record, remove and preserve evidence ready for veterinary examination. Aware of the impact of these crimes upon local communities, the couple's detective work also involves liaising with, and providing post-traumatic support to pet owners, and acting as the "go to" information point for concerned residents through their Facebook page.
Although physically and emotionally drained, these amateur detectives will, in their own words, stop at nothing until the killer is caught. And they may yet succeed.
Contrary to popular belief, the police has always been dependent on the public to solve crime. Most offences, particularly animal-related crimes, are detected on the basis of information people provide. Although the involvement of professional detectives in this case remains crucial, it will almost certainly be members of the public – particularly Rising and Jenkins – who help to bring the UK animal killer to justice.