After the Islamic State captured the northern Iraqi city of Mosul in mid-2014, they unleashed a wave of devastating human suffering and unprecedented heritage destruction.
The Islamic State targeted many of Mosul's most sensitive and important cultural heritage sites.
Most notoriously, in 2015 the Islamic State released a number of propaganda videos in which they had filmed themselves using sledgehammers to topple and destroy statues at the Mosul Museum, and using power tools to deface giant reliefs at the ancient archaeological site of Nineveh.
In response to such mass heritage destruction, the international community has launched various initiatives worth millions of dollars to reconstruct the heritage sites of the city.
However, very little is known about whether or not the people of Mosul support such initiatives.
To find out, we conducted a survey of 1,600 people from across Mosul. Here are four of the more significant findings.
---
Read more: ISIS is destroying ancient artefacts to send a message of intent
---
1. Heritage is not a priority
We wanted to gauge whether or not heritage reconstruction was a priority for the people of Mosul, given other urgent needs following years of dictatorship, war and Islamic State control.
We presented respondents with a list of ten options, and asked:
If you had to choose just three, which of the following do you think are the most urgent priorities for the future of Iraq?
The top answers were "safety and security" (61%), "unemployment and poverty" (54%), "education and schools" (52%) and "hospitals, health and sanitation" (49%).
Only 16% of respondents listed "heritage protection and reconstruction" in their top three urgent priorities.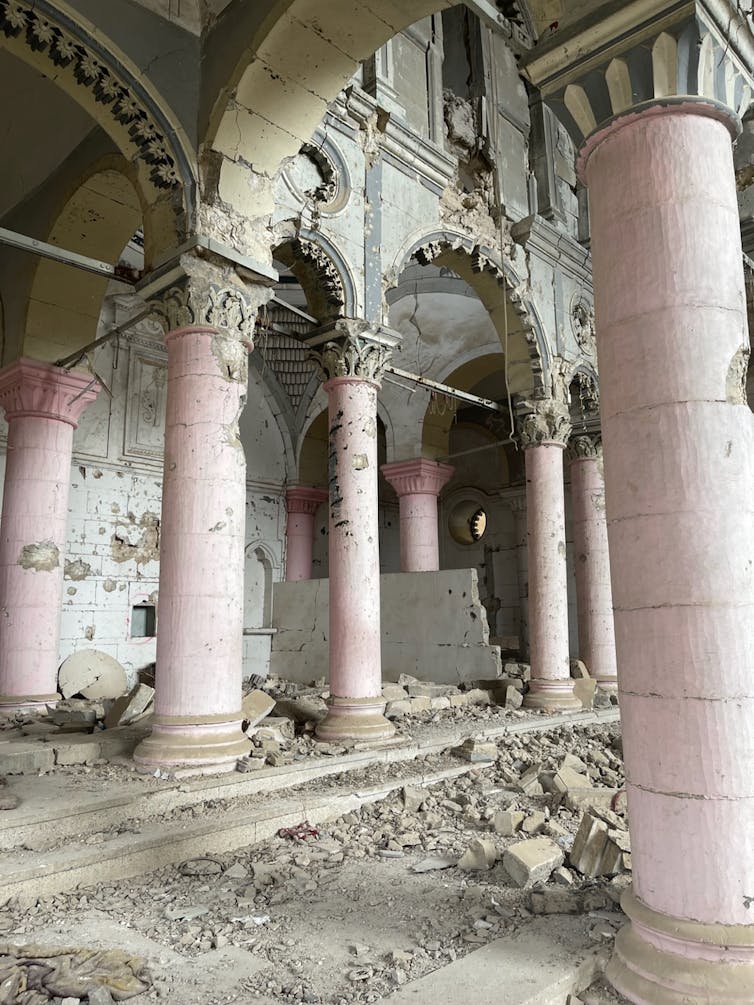 2. But people still believe heritage sites should be reconstructed
We also wanted to gauge respondents' overall attitude to heritage reconstruction efforts in Mosul.
We asked whether they agreed with the statement:
Heritage sites that were damaged or destroyed during recent conflicts should be restored or reconstructed.
The overwhelming majority (98%) of respondents agreed with the statement.
So, while very few respondents considered heritage reconstruction to be among the most urgent priorities facing Iraq, assuming it would continue regardless of their preferences, it had broad support from the people of Mosul.
3. Restoration should prioritise modernising buildings
We also wanted to know what form they would like restoration to take.
We provided respondents with a list of six possible answers, and asked:
What would you prefer to see happen to the heritage sites that have been damaged or destroyed during the recent conflicts?
None of those surveyed wanted to see damaged or destroyed heritage sites left in ruins. Only 4% wanted them developed into entirely new structures.
Instead, the vast majority (96%) wanted to see buildings restored and reconstructed, with the largest number of respondents (48%) indicating they would like to see the sites "restored and reconstructed into a new and more modern structure".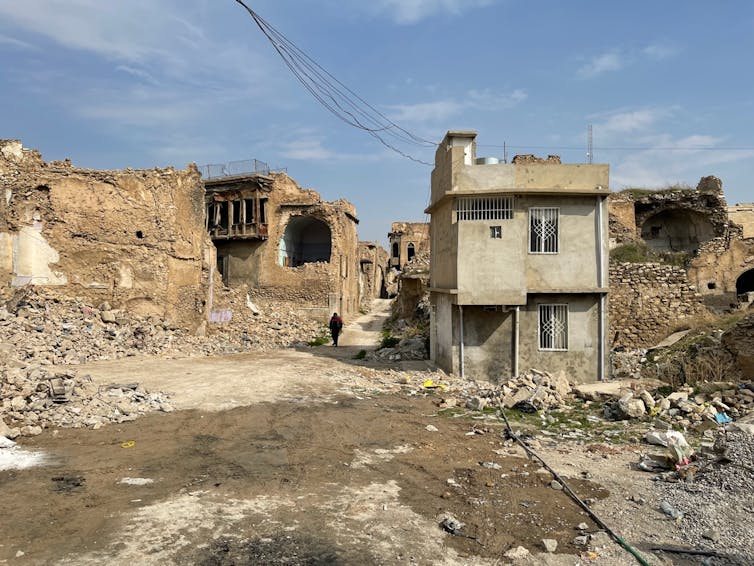 The people of Mosul prefer damaged structures to be transformed into new and more usable buildings for the community over projects that aim to match historical or pre-war conditions.
This finding has implications for foreign heritage actors as they undertake reconstruction works in Mosul. It points to a long-standing dichotomy in heritage practice between UNESCO's stated preference to preserve the "authenticity" of heritage sites and developing something meaningful and useful for a living community.
4. Iraqis think rebuilding should be Iraqi-lead
Finally, we sought to understand respondents' views on who had done the most to restore heritage sites to date and who they would like to see leading such works in the future.
We asked two key questions:
Which actor do you think has done the most to restore or reconstruct heritage sites across Iraq?
And:
If you had to choose just one, who would you most like to see being entrusted with any restoration or reconstruction work at heritage sites?
After each question, we presented respondents with a list of 14 actors, from the Iraqi government to foreign states and multilateral institutions.
For the question concerning who respondents understood to have done the most reconstruction work, 17% identified global agencies such as UNESCO, 13% chose the Iraqi government and 8% identified the Gulf States. Only 2% saw Western governments as having done the most to restore heritage sites across Iraq.
This contrasts sharply with results from the second question on which agencies locals would most like to see leading the reconstruction efforts.
Most respondents named the Iraqi government (48%), with only 8% support for UNESCO, 6% for the involvement of the Gulf States, and just 2% for Western governments to lead restoration projects.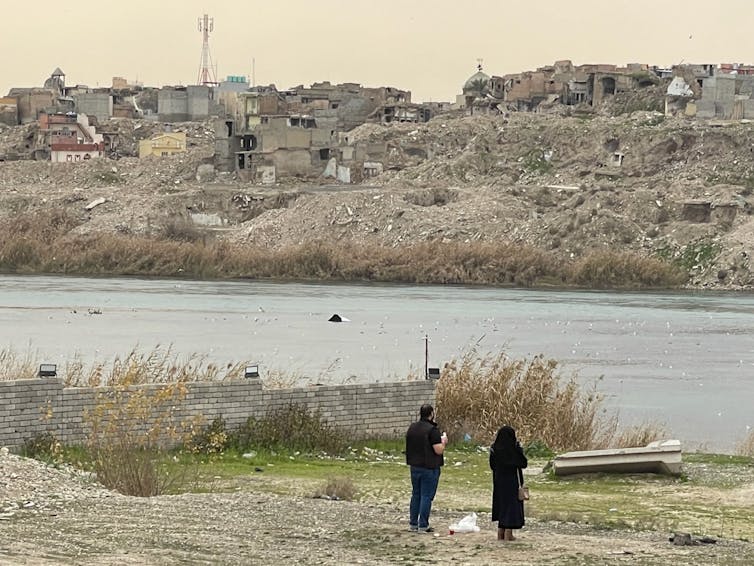 Despite an acknowledgement that multilateral actors like UNESCO have led much of the reconstruction to date, people expressed a clear preference for the Iraqi government to be entrusted with heritage projects into the future.
To harness local support for the rebuilding effort, international actors must make every effort to work closely with local partners and communities in Mosul to ensure their endeavours are embedded within broader security, developmental and infrastructure investment.
For Iraqis themselves to embrace ongoing efforts to reconstruct Mosul's heritage, foreign actors will need to foster an authentic grass-roots process where Iraqis take ultimate responsibility for the reconstruction of their heritage.
Taken together, our findings demonstrate engaging with local opinion on heritage is perhaps the only way efforts to restore heritage can have a meaningful long-term impact on the prospects of peace in complex environments like Mosul.
---
Read more: Iraq war, 20 years on: how the world failed Iraq and created a less peaceful, democratic and prosperous state
---