Soon after Zimbabwe's army confined President Robert Mugabe to his palatial Harare home this week – allegedly for his safety – it was announced in Luanda that Angola's new President, João Lourenço, had relieved Isabel dos Santos of her position as head of the state-run oil company Sonangol.
While there may not be any direct connection between these two events, they suggest some intriguing comparisons. In both countries ruling families seem to have failed to secure themselves in power.
When Mugabe, as leader of the Zimbabwean African National Union-Patriotic Front (Zanu-PF), became ruler of Zimbabwe at independence in April 1980, José Eduardo dos Santos was already President of Angola. He had succeeded to that position after the death of Agostinho Neto in September 1979.
Dos Santos had to deal with external intervention and over two decades of civil war , during which he ruled dictatorially. Mugabe, despite a facade of constitutionalism and regular elections, also became increasingly dictatorial. He abandoned adherence to the rule of law and his country's economy collapsed. Angola became notorious for the scale of the corruption linked especially to its oil riches. Zimbabwe went from bread-basket to basket-case. With the great majority of the people of both countries living in dire poverty, Dos Santos flew to Europe when he needed medical attention, while Mugabe went to Singapore.
Though Dos Santos was probably as reluctant as Mugabe to give up power, he decided to quit as president of the country and try to retain influence through the ruling party and members of his family. Mugabe tried to impose his wife on his party as his chosen successor and then to cling on to his positions even when the army took effective control of his country.
Given recent developments in Luanda and Harare, it would seem that neither of these two old men have succeeded in securing their family dynasties.
Dos Santos's succession plan
By 2016, suffering health problems that took him to Spain for treatment, Dos Santos announced that he would step down as president of Angola and he approved his Minister of Defence, João Manuel Gonçalves Lourenço as his successor.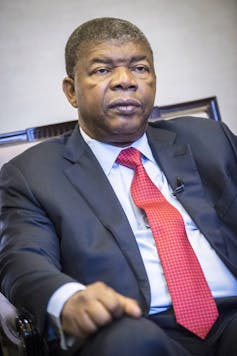 Following the victory of the ruling Popular Movement for the Liberation of Angola (MPLA) in the general election held in August this year, Lourenço took over as president in September. But Dos Santos remained president of the MPLA, and clearly expected Lourenço to look after his interests and that of his family, who had become enormously wealthy.
From the action Lourenço has now taken against Dos Santos' billionaire daughter Isabel, it would seem that he's becoming his own man. It appears he wishes to distance himself from the Dos Santos family, which for many Angolans is associated with corruption on a vast scale.
The London-educated Isabel has proved herself to be a very capable businesswoman, and though the Angolan economy has been suffering because of low oil-prices, on top of massive corruption, it's unlikely she was sacked to bring in a better chief executive to run the country's most important state owned company. There is talk in Luanda that Isabel's brother, José Filomeno dos Santos, will be relieved of his position as head of the country's large Sovereign Wealth Fund and that his father, the former president of the country, will be replaced as president of the ruling party, though that may have to wait until a party congress is held.
Mugabe's succession plan
In Zimbabwe Mugabe has sought to arrange that his wife will succeed him. But Gucci Grace and Robert made the mistake of trying to ensure this by firing Vice-President Emmerson Mnangagwa.
Though at the time of writing, the 93-year-old Mugabe remains president both of the country and of the ruling Zanu-PF party, it's widely expected that he will soon be relieved of both positions, probably by Mnangagwa, with the assistance of the army.
Changes for the better?
New leadership in Angola and Zimbabwe will have an impact on the region as a whole.
Given Mnangagwa's record as a long serving member of government in Zimbabwe, and his involvement in the mass killing of Ndebele in the early 1980s, it is hardly likely that he will emerge as a champion of democracy.
In Angola, Lourenço is still finding his feet as head of government.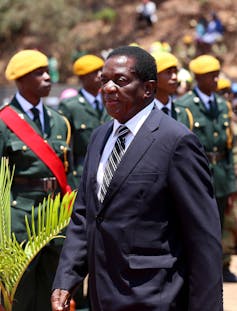 It is therefore unrealistic to hope that either country will soon move from decades of repressive rule and lack of transparency to greater constitutionalism and closer adherence to the rule of law.
But if we are witnessing the end of an era in which dictators stayed in power for decades and tried to secure their continuing influence through their families, and if we are seeing the diminishing importance of liberation movements turned political party, this must be good not only for Angola and Zimbabwe but for the southern African region as a whole.
It should also hold lessons for those who rule in neighbouring countries.