Bob Carr's announcement yesterday that Australia would increase sanctions against Iran will be greeted with praise from some quarters. There is a growing understanding among analysts, diplomats and leaders that the sanctions against the Islamic Republic of Iran are starting to work. The latest round includes sanctions on natural gas and the banking sector.
But what do we mean when we talk about sanctions "working"? This has never been clarified in the Iranian context. The exact aims of the sanctions remain unclear, and hence controversial. An analysis of precisely how the sanctions are working will allow us to better assess the main deterrent currently used against Iran's nuclear program.
It is difficult to evaluate whether a policy has been successful if the goals are left ambiguous or if priorities shift. The focus until now has been on persuading Iran to re-enter negotiations with the P5+1 – the group that organises sanctions, consisting of Germany and the five permanent members of the UN Security Council (China, Russia, France, the UK and the USA).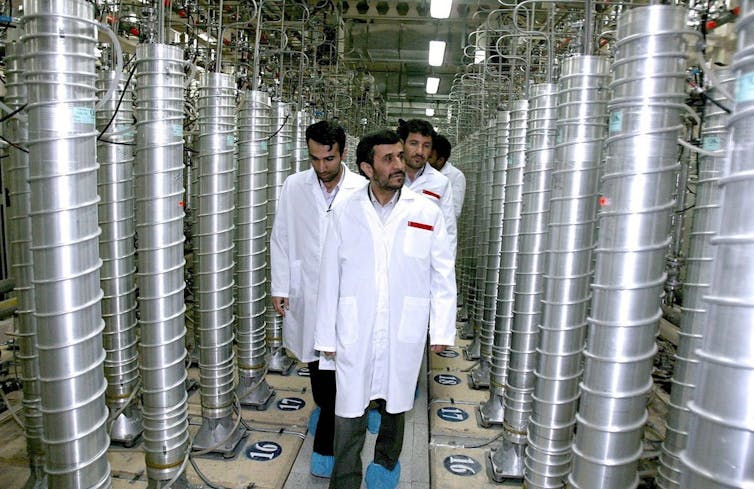 Over the past few months, those in favour of the sanctions have argued that introducing tougher sanctions will force Iran to return to the negotiating table. Iran has entered talks with P5+1 regarding its nuclear program in the past, but neither side was ever satisfied with the outcome. It is curious why the nature and exact objectives of prospective negotiations have never really been stipulated; the agenda of potential meetings with Tehran are yet to be discussed.
According to media reports it's clear that roughly three outcomes are desired.
First, a resumption of nuclear talks involving P5+1 and Iran.
Second, a cap on the level of uranium enrichment.
Finally, and most challenging, is the goal of putting an end to Iran's Islamic state.
In order to say whether sanctions are "working", one would need to provide convincing evidence that reaching one or more of these objectives is foreseeable. With regard to the first objective, it should be said that returning to negotiations is no real achievement. Without a clear perspective on the expected compromises to come out of negotiations, simply re-engaging with P5+1 is likely to end in an anti-climax or dissolution.
As for the possible compromise of the enrichment process, so far it is almost impossible to find signs that Iran is willing to shift its nuclear policy.
And on the final point, the political stability of the Islamic Republic of Iran is stronger now than it was prior to the new wave of sanctions. If there was hope of change in Iran's political mosaic after the controversial elections of June 2009, the introduction of harsher sanctions has contributed to those hopes fading.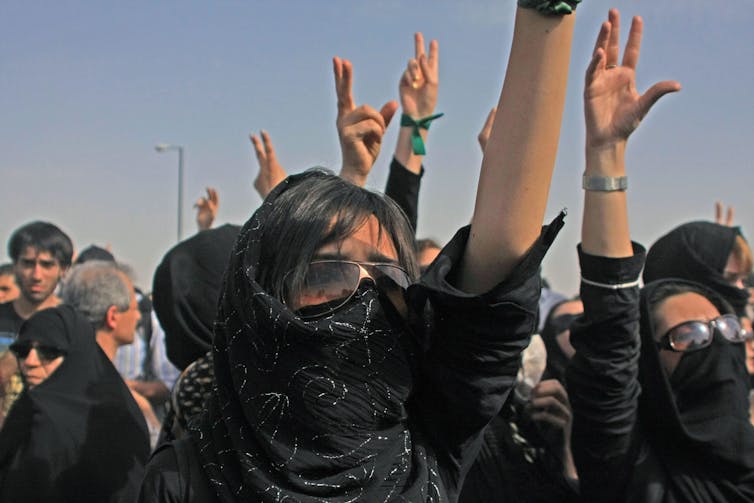 So talk of sanctions "working" may be another case of jumping to conclusions or just wishful thinking.
One conclusion can be reached for certain about the outcome of the sanctions against Iran so far. The politically progressive and intellectually enlightened section of Iranian society, that until recently were regularly travelling abroad for work and higher education, have experienced a devastating blow to their plans. Their contribution to the potential for change has been hindered.
This can be attributed to accelerating inflation, a currency crisis, high unemployment rate and restrictions on money transfers – all variously related to sanctions. Weakening this particular group of Iranian society has highly detrimental consequences for the democratic process.
Iranians leaving Iran, either for migration, temporary work, business, study, or cultural reasons, have long been a conduit for new ideas about democracy, social change and cultural understanding. In many cases, previously apolitical Iranians have become politically active and incorporated progressive socio-political concerns into their worldviews. And human rights abuses often enter global political debates via the Iranian diaspora. Healthy, constructive alliances are made with Iranian expats and international organisations when socially and politically active Iranians have the opportunity to communicate regularly with progressive and like-minded forces in other countries.
It is reasonable to conclude that sanctions are not working in the way policymakers intend. Self-promoting assumptions regarding the success of the sanctions simply don't stand up to the evidence.
If the program is to be modified in future, exact objectives need to be set out, and those who might contribute to Iran's democratic future ought to be taken into serious consideration.