Many of us will be familiar with terms such as "irretrievable breakdown" or "unreasonable behaviour", which are often heard in high-profile divorce cases being petitioned in the courts. Perhaps, too, the idea of "fault" where one party petitions on adultery, desertion or "unreasonable behaviour". Almost 50 years after the Divorce Reform Act 1969 that introduced these grounds came into effect, calls for reform of the law have gained widespread support.
The government recently proposed that petitioning for divorce based on "fault" should be ended and launched a consultation to canvass opinions. A bill currently in the House of Lords also proposes that a court application for divorce need not provide evidence or a reason – whether of a "fault" or "no-fault" kind – for a divorce to be granted.
The use of the different ways of petitioning for divorce has varied considerably through the history of civil divorce, as I recently explored in a paper published in Family Law, using statistics from the Office for National Statistics.
When civil divorce first became available in 1858, adultery was the sole ground, although wives had to prove one or more additional offences by their husbands to obtain divorce – a requirement that was abolished in 1923. Fifteen years later, legislation added some extra grounds to adultery, including cruelty and desertion, and each of these grounds was based on "fault".
It wasn't until 1971 (when the 1969 act came into force) that the "irretrievable breakdown of marriage" became the sole ground for divorce, which could be established by proving one or more of the "facts": adultery; "unreasonable behaviour"; desertion; separation for two years with consent; and separation for five years without consent.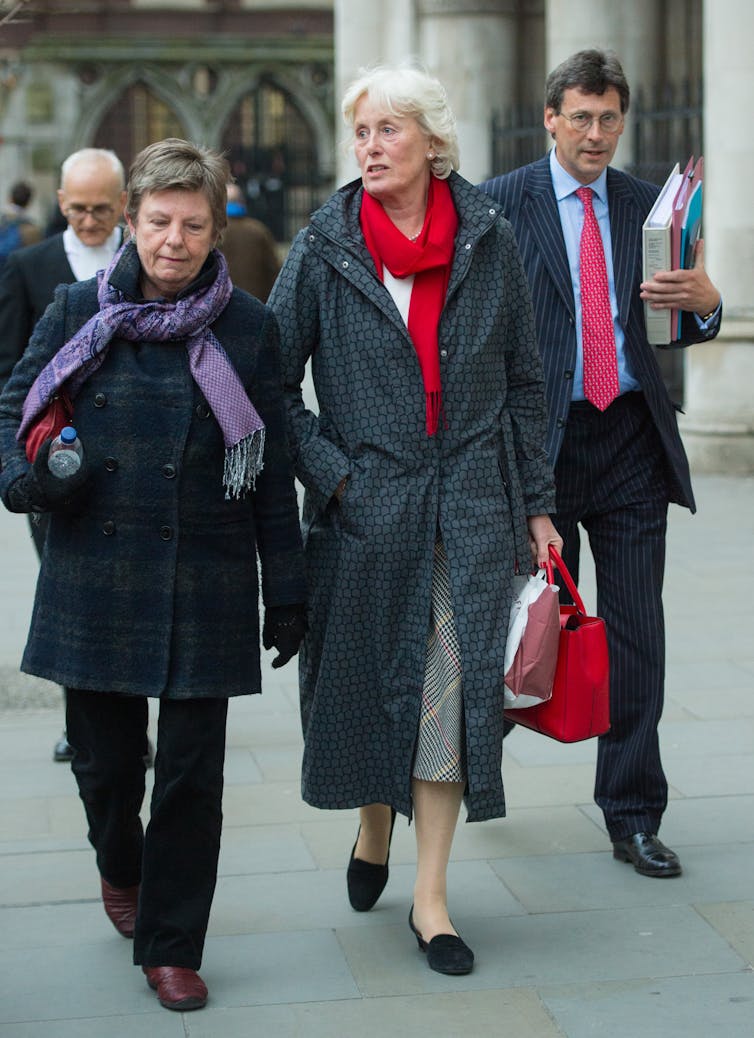 However, the recent case of Tini Owens added weight to the need for reform. The Supreme Court dismissed Owens' appeal for divorce because – although it accepted that her marriage had broken down – her claim that she could not reasonably be expected to live with her husband was based on examples of his behaviour that were judged flimsy and exaggerated. In addition, because her husband does not agree to divorce, she will have to wait until 2020 when she will be able to petition for divorce on five years of separation without her husband's consent.
Finding fault
In the early 1950s, desertion was the ground most frequently cited by husbands and wives (cruelty was the least used by wives, and scarcely at all by husbands), but, in recent years, desertion has declined to negligible numbers. And throughout the 1960s, adultery became the most frequently used ground for divorce – by both wives and husbands.
In 1971, the most frequent "fact" proven by both husbands and wives was that of five years' separation without consent, but the numbers fell in subsequent years, eclipsed by "unreasonable behaviour" for wives, and adultery for husbands But after 2000 "unreasonable behaviour" became the most numerous "fact" for both husbands as well as wives – and this trend has continued into recent years. For much of the time since the 1970s, the second most numerous "fact" – for wives and particularly for husbands – has been two years' separation with consent.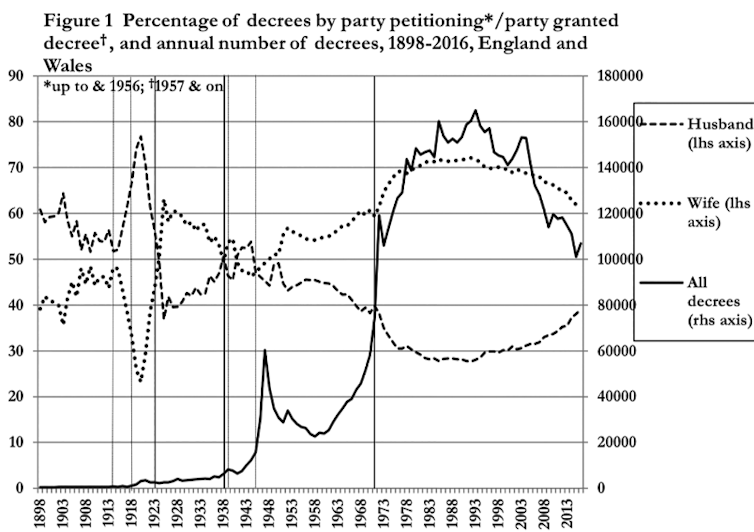 The above figure traces the annual number of divorces from around the start of the 20th century in England and Wales, and the proportions granted to husbands and wives. Overall, there has been a considerable increase in divorce, but with two prolonged periods of annual decline. The proportion of divorces awarded to wives rose from 44% in 1923 – when another law, the Matrimonial Causes Act, was introduced, making the grounds for divorce the same for women as for men – to 63% in 1925. This proportion was not exceeded for some 50 years but rose steadily after the 1969 act, reaching an all-time high of 72% in 1992.
The total number of divorces reached a high of 165,000 in 1993, and the early 1990s marked a turning point for divorce in a number of ways. After this point the annual numbers declined, returning in more recent years to about the same level as previously observed in 1971. Similarly, the proportions of divorces granted to husbands and wives from their all-time low and high values, respectively, in 1992 have also returned in recent years to the same levels as those recorded just after 1971.
Two degrees of separation
The 1969 act was the first to introduce the possibility of divorce without having to allege a respondent's "fault" – by petitioning on either two years' separation with consent or five without. This is still the case today. However, using either of these two "facts" involves a wait, which does not apply to "unreasonable behaviour" which consequently allows a quicker divorce. So it is understandable that fault-free divorce, as represented by separation, has not been used by the large majority of husbands and wives as had originally been hoped for by the law.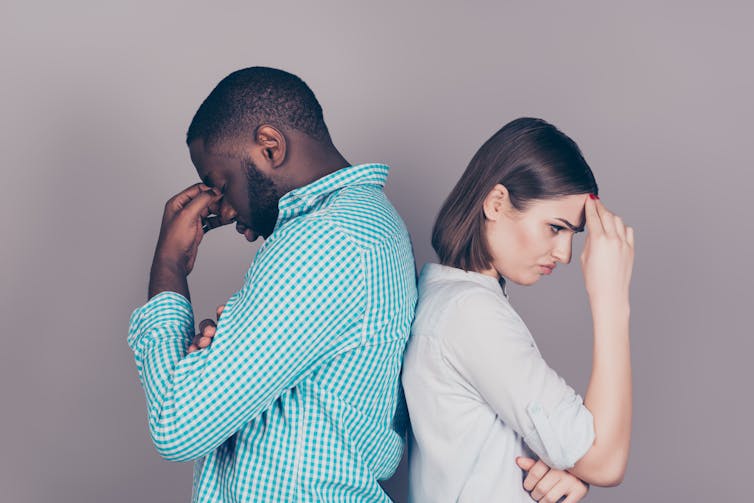 Kinds of marital misbehaviour have undoubtedly changed over time, with new definitions of attitudinal or psychological conflict (including coercive control), and adultery always prevalent to some degree. But whether the grounds have changed as much as the statistics suggest is debatable.
It seems unlikely that the two kinds of separation have replaced desertion, especially as desertion was declining fairly rapidly during the 1950s and 1960s before the advent of separation as a means to divorce. And given that "unreasonable behaviour" now accounts for the majority of divorces granted to both husbands and wives, while its predecessor, cruelty, was least used both, suggests that part of the reason for the use of particular grounds or facts may be the influence of their acceptability or to conform to societal norms and expectations.
But one should perhaps resist the conclusion that the petitioned "facts" are irrelevant just because they are used by some as a means to an end. And when it comes to current reform, a more serious charge against them is that they give rise to additional conflict and acrimony than would otherwise be the case. It seems impractical to establish the real cause of marital breakdown and the inevitable conclusion is that petitioners have to decide for themselves whether their marriage has irretrievably broken down, and be allowed to divorce without any form of inquest. The only outstanding issue then would be how long – or short – a time the petitioner would have to wait for divorce.
An outcome might be that an increased proportion of divorcing couples would involve a spouse being divorced against their wishes, which could be viewed by the public as evidence that divorce had been made easier.