The recent syphilis outbreak in Central Australia highlights the urgent need for investment in sexual health services for young Aboriginal Australians living in remote regions.
Since July last year, 134 cases of the sexually transmitted disease have been reported in the Barkly and Katherine regions. This is up from 15 reported cases in the 2013-14 financial year.
There's a serious risk the outbreak will extend into other parts of remote Australia. But suggestions that the recent rise in syphilis cases has something to do with child sexual abuse in Aboriginal communities are an irresponsible distraction from the issue at hand.
What both the territory and federal governments need to do is acknowledge that investment in primary health-care delivery in remote Aboriginal communities is inadequate. That's why outbreaks of sexually transmitted diseases are confined to these regions, while being a rarity in mainstream Australia.
Globally, syphilis outbreaks have been reported in many marginalised populations, including Native Americans, First Nations peoples and African Americans. All these groups share a common problem: lack of access to affordable, appropriate and culturally acceptable health care.
Outbreaks of syphilis
Syphilis is a sexually transmitted bacterial infection. In Australia, it mainly affects urban gay men and heterosexual people in remote Aboriginal communities. It's extremely uncommon in the general population.
The symptoms are often mild and transient, making it easy for infectious people to unknowingly transmit the infection to their sexual partners. But if left untreated, syphilis can affect multiple organs, including the heart, brain, bones and joints.
Most concerning is that the infection crosses the placenta, which accounts for high rates of stillbirth or permanent disabilities in children, including blindness and even perinatal death.
Exactly why syphilis outbreaks occur is not fully understood. Until recently the prevailing theory was that due to acquired partial immunity in the population, syphilis rates fluctuate naturally in cycles of about ten years. But more recent evidence has discounted this theory and suggested changes in sexual behaviour and the vigour of public health control programs are the main factors driving syphilis rates at the population level.
Another factor - and one that plays into the current outbreak - is the recent realisation that syphilis is becoming resistant to common antibiotics such as azithromycin, which is used widely to treat other infections.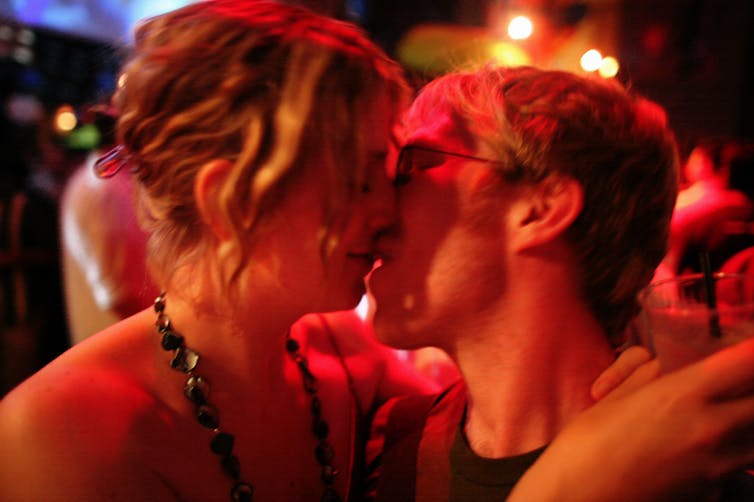 Syphilis in children
Syphilis is a notifiable disease, which means that doctors who make a diagnosis have a legal obligation to report the case to their jurisdictional health department. The majority of the current outbreak's notified syphilis cases have been among Indigenous people aged 15 to 19. But the disease has affected children as young as 12.
The legal age of sexual consent in the Territory, and many other jurisdictions, is 16. But the median age of sexual debut in Australia is 15. This is the same everywhere - in mainstream Australia and among Aboriginal people in the Northern Territory.
Indeed, survey data has shown that the sexual behaviours of Aboriginal young people in the Northern Territory and other remote areas are broadly the same as those of other young Australians. There are similar numbers of sexual partners, for instance, and similar rates of condom use, as well as same-aged sexual partners.
Of course, sexually transmitted infections in children are a major concern. But it's important to remember that most sexually transmitted infections in the Northern Territory in adolescents below the age of 16 (that is, below the age of consent) occur among 14 and 15-year-olds. And these rates are similar to non-Indigenous young Australians. These notifications – both in mainstream and Aboriginal Australia - predominantly arise because of early sexual debut.
In recent days, the Northern Territory's health minister, John Elferink, has alluded to the increasing rates of syphilis being caused by sexual abuse in Territory communities. However well-intentioned, comments linking high rates of sexually transmissible infections among children to child sexual abuse carries a risk of further pushing young people away from services we so desperately need them to engage with.
Successful programs
Outbreaks of sexually transmitted infections like this one are related to the inappropriately low level of investment in sexual health in remote areas. They highlight the lack of high-quality education, primary health care and specialist outreach programs, all of which could stop these high rates of infections.
Several programs have been successful in bringing rates under control through consistent delivery of primary care, appropriate sexual health education and specific testing and treatment programs. But not all Aboriginal people living in remote areas have access to these programs.
To deal appropriately with the current outbreak, we are using what we have learnt from past syphilis outbreaks and have instigated an intense and sustained public health response. More specifically, we are focusing on raising awareness of the issue among people at risk, increasing the rate of condom use, and ensuring both early detection and treatment of people infected, as well as their sexual partners, occurs in a timely manner.
What's urgently required in remote Australia is a significant investment in sexual health to be integrated into existing primary health care services, alongside education.
We need to ensure that young Aboriginal Australians' sexual debut is a positive and pleasurable experience - not an embarrassing, shameful one because it went hand-in-hand with a sexually transmitted infection.
Ms Amanda Sibosado, Sexual Health Coordinator at Kimberley Aboriginal Medical Services, co-authored this article.
This article was originally published with the headline "Northern Territory syphilis outbreak is about medical neglect, not child abuse". It has been amended at the authors' request.