Our new research shows that many of the schools that have become academies since the Conservative-Liberal Democrat coalition government came to power are fundamentally different in nature from those that became academies under Labour. Because of this, their conversion is unlikely to generate the same positive results in raising students' attainment.
Following the 2010 election, the coalition quickly passed an Academies Act, presiding over a dramatic expansion of the academy schools programme. The original programme, which was started by Labour in the 2002-3 school year, gave control of struggling state schools to private sector sponsors rather than local education authorities and enabled schools to operate with greater autonomy. Our previous research showed that in some settings these original schools that became academies managed to achieve sizeable gains in performance for their enrolled pupils.
The coalition government, while continuing to see the original "sponsored" academies programme as a remedy for failing schools, substantially widened the remit to allow certain schools – typically those rated outstanding by Ofsted – to gain the autonomy enjoyed by earlier academies, but without the need for a sponsoring relationship.
The growth in academy schools in England since 2010 has been rapid: more than 60% of schools in the secondary sector are now academies and more than 15% of primaries. Importantly, the vast majority (around 80%) of this growth is due to the new type of academy schools, known as "converters", which were already performing well prior to conversion.
Who is going to the new academies?
One of the major findings of previous research in this area is that the schools which became sponsored academies before 2010 went on to attract pupils who had achieved higher scores at the end of primary school. At the same time, after becoming academies, they reduced their intake of pupils eligible for free school meals.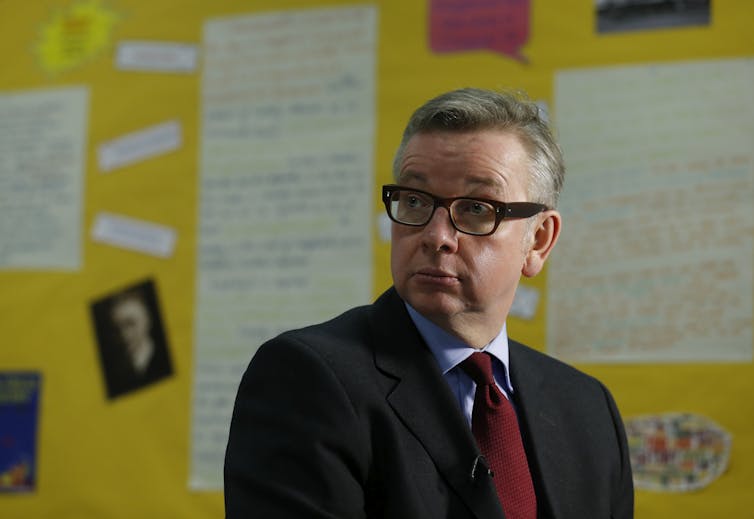 Our new research assessed whether these findings are replicated in the new batch of academies. We compared differences in the changes to intake between academies that opened post-2010 with state schools that are set to become academies in the future – but have not yet become academies during the period of our analysis.
On average, we found that schools which have become academies since 2010 exhibited little change in attracting pupils with higher test results at the end of primary school (Key Stage 2), nor in the proportion of pupils on free school meals.
But when we divided the schools into sponsored and converter academies, the results were different. While the former are mainly underperforming schools, the latter are outstanding institutions aiming to opt out from the control of the local authority.
We found that much like Labour's original sponsored academies, schools becoming sponsored academies under the coalition after 2010 went on to enrol pupils with higher scores at primary once they had gained academy status. In contrast to Labour's sponsored academies, we found that they also enrolled a larger share of free school meal eligible pupils.
The results for converter academies differ markedly: schools that gained converter academy status showed no change in the scores of incoming pupils at Key Stage 2, and reduced their intake of pupils eligible for free school meals.
Converters vs sponsored
Differences between sponsored and converter academies come as no surprise. In the case of converter academies, high-performing schools have been encouraged to convert to academy status in order to enjoy the greater independence that such status brings, while sponsorship continues to be seen as a remedial route for schools struggling to maintain standards. This difference is mirrored in the characteristics of these two batches of academies before they had converted.
We found that schools that became sponsored academies under the Labour government tended to be towards the bottom of the national GCSE test score ranking in the year prior to becoming academies. Relative to an average performing school, a school in the bottom 15% of the GCSE ranking would be around 60% more likely to become an academy during the Labour years. The converse holds for the coalition period, where being in the bottom 15% reduces the probability of becoming an academy by 24%.
Likewise, we found that a 10 percentage point increase in the proportion of pupils eligible for free school meals lead to a 75% increase in the probability of becoming an academy under Labour. The same increase would have reduced the probability of becoming an academy by 13% since 2010.
The difference between the characteristics of schools becoming academies before and after 2010 – added to the contrasting results we found for changes to pupil intake – suggests that the performance effects on students' achievement are also likely to differ between the two programmes.
Although sponsored academies under the coalition government show similar changes to their composition to their Labour counterparts, converter academies differ. This makes it difficult to draw firm conclusions that the good performance found for pre-2010 sponsored academies can be extrapolated for the new wave of converter academies that have come to dominate England's educational landscape.
Although this might seem a simple and obvious point – it is one that is very much worth making and repeating as it has too often been lost on politicians, commentators and academics alike.