Aung San Suu Kyi has just had a resounding election victory in Myanmar. Her National League for Democracy (NLD) has won control of the parliament, despite the constitution granting 25% of seats to unelected military representatives.
By winning more than 80% of the popular vote, the NLD has secured a majority in both houses of parliament – although sitting members remain in office until the end of January. Suu Kyi will be able to name the next president and control the legislative process.
Reforming the constitution – which includes a provision that bars Suu Kyi from being president – will be far more difficult. She nonetheless has the real potential to deliver significant change.
Democratic transition presents huge challenges
Sitting on plastic chairs literally on the side of the road, sipping tea and talking with local community leaders the day after the election, the challenges confronting the new government became very apparent to us. Poverty and underdevelopment are deeply entrenched, but everyone was adamant that democracy would lead to radical improvements in their lives and transform the country.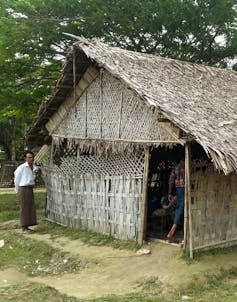 The scale of the NLD victory reflects the expectations the people have of Suu Kyi, her party and democracy. Such expectations are totally unrealistic. No leader and no party could deliver what the people expect, certainly not in a single term of office.
Adding to the challenge, almost all the NLD politicians are new to politics. They have no experience of policy development and parliamentary processes, and will be paid extremely low salaries. Further, because of the restrictions on the party and need to focus on the election, the NLD has developed little by way of detailed policy.
This could be a real problem for the party and lead to significant disillusionment before the next election in five years. However, the NLD could also turn this into a strategic advantage through extensive consultation, which would demonstrate real interest in the people's needs and opinions.
What do the people expect?
We were in Myanmar for the elections as international observers. We then spent the week after election day conducting research in poor rural communities in Rakhine State, in the country's north-west. Gaining access through local civil society activists we have worked with for several years, we held open meetings in numerous communities. We had discussions with some 600 community leaders and members across five local government areas (townships) in Rakhine.
A clear picture emerged: communities have great faith that Suu Kyi will deliver democracy and rule of law, and that this will greatly improve their material and economic lives. But it was also very clear that the people have little idea of democratic process, what democracy can deliver or how. The comments people made were all "motherhood statements" based on political slogans.
No-one we spoke with had ever had personal contact with political representatives. And no-one felt they could share their perspectives or advocate for change.
When asked what advice they would give to their political representative if they visited the community, or their leaders were invited to speak to the politician, we were repeatedly met with either silence or laughter, and a lack of ideas. Partly this reflects the status difference they would feel in such an encounter, but on other questions they all had a passion for engagement.
People had lots of views on local priorities and needs. When asked what needs of their village and region they would tell their politician about, they very quickly and animatedly created a wishlist. This included education, health, transport (especially new roads), electricity and clean drinking water services.
Meeting these pressing demands from tens of millions of people across the country, all in the space of a five-year electoral term, is beyond plausibility.
The conclusion we drew from the week is that the people have high expectations of democracy but do not understand the political process. They have a big wishlist of local needs but feel disconnected from politics and politicians.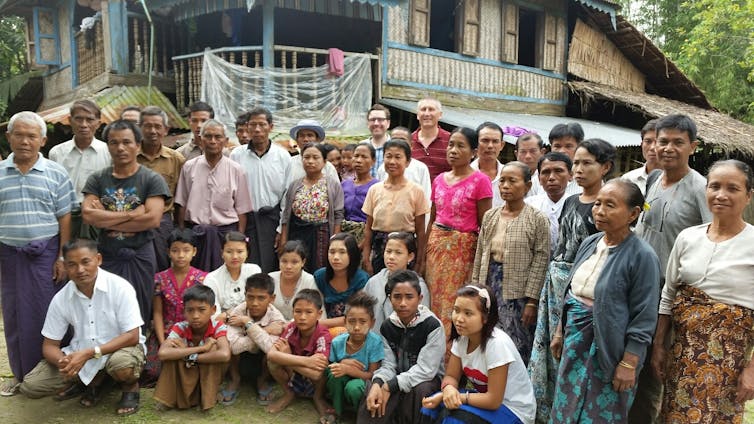 Deliberative democracy can bridge the gaps
A process of deliberative democracy (also known as participatory or discursive democracy) could engage the population in policy development. It would also give the new government additional time to deliver tangible changes, by building goodwill and extending the social and electoral licence to pursue orderly transformation of the state and economic development.
The idea of deliberative democracy argues for the right, capacity and need for anyone subject to a decision to participate in consequential deliberation before that decision is made. "Consequential" here means their deliberation must have influence in the decision-making.
It therefore requires direct deliberation between government and citizens. This involves a reasoned debate in the public sphere, including participation by civil society networks. Importantly, this must occur during the policy development phase, preceding formal policy decision-making.
After extensive study of comparative democratisation in the 20th century, Guillermo O'Donnell likewise concludes that the quality of democracy depends very largely on the empowerment of citizens as agents in public debate. This in turn requires the universal provision of basic human rights and training to develop capabilities.
The NLD is well placed to take this sort of approach in Myanmar. By doing so, the new government can turn its potential weakness in policy development into a strength.
Giving people a voice through widespread community consultations during the policy development phase will improve the outcomes. It will also help the people understand the competing demands on limited resources and be more patient. When people participate in decision-making, they are more likely to bear with the process longer.
Instead of potentially facing mass disillusionment at the end of its first term in office, if the new government starts with widescale public consultation and engagement in policy development, the NLD could extend its mandate for change and deliver more extensive social, political and economic transformation of Myanmar.