Since announcing its arrival as a global force in June 2014 with the declaration of a caliphate on territory captured in Iraq and Syria, the jihadist group Islamic State has shocked the world with its brutality.
Its seemingly sudden prominence has led to much speculation about the group's origins: how do we account for forces and events that paved the way for the emergence of Islamic State? In the final article of our series examining this question, Greg Barton shows the role recent Western intervention in the Middle East played in the group's inexorable rise.
---
Despite precious little certainty in the "what ifs" of history, it's clear the rise of Islamic State (IS) wouldn't have been possible without the 2003 invasion and occupation of Iraq. Without these Western interventions, al-Qaeda would never have gained the foothold it did, and IS would not have emerged to take charge of northern Iraq.
Whether or not the Arab Spring, and the consequent civil war in Syria, would still have occurred is much less clear.
But even if war hadn't broken out in Syria, it's unlikely an al-Qaeda spin-off such as IS would have become such a decisive actor without launching an insurgency in Iraq. For an opportunistic infection to take hold so comprehensively, as IS clearly has, requires a severely weakened body politic and a profoundly compromised immune system.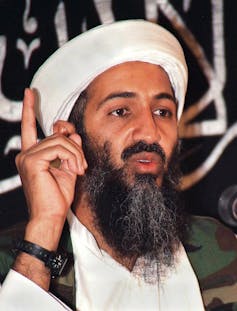 Such were the conditions in Goodluck Jonathan's Nigeria from 2010 to 2015 and in conflict-riven Somalia after the fall of the Barre regime in 1991. And it was so in Afghanistan for the four decades after conflict broke out in 1978 and in Pakistan after General Zia-ul-Haq declared martial law in 1977.
Sadly, but even more clearly, such are the circumstances in Iraq and Syria today. And that's the reason around 80% of all deaths due to terrorist attacks in recent years have occurred in five of the six countries discussed here, where such conditions still prevail.
An unique opportunity
The myth of modern international terrorist movements, and particularly of al-Qaeda and its outgrowths such as IS (which really is a third-generation al-Qaeda movement), is that they're inherently potent and have a natural power of attraction.
The reality is that while modern terrorist groups can and do operate all around the globe to the point where no country can consider itself completely safe, they can only build a base when local issues attract on-the-ground support.
Consider al-Qaeda, which is in the business of global struggle. It wants to unite a transnational ummah to take on far-off enemies. But it has only ever really enjoyed substantial success when it has happened across conducive local circumstances.
The Soviet occupation of Afghanistan in the 1980s provided an opportunity uniquely suited to the rise of al-Qaeda and associated movements. It provided plausible justification for a defensive jihad – a just war – that garnered broad international support and allowed the group to coalesce in 1989 out of the Arab fighters who had rallied to support the Afghans in their fight against the Soviets.
Further opportunities emerged in the Northern Caucasus, where local ethno-national grievances were eventually transformed into the basis for a more global struggle.
The declaration of independence by Chechnya in 1991 led to all-out war with the Soviet military between 1994 and 1996, when tens of thousands were killed. After a short, uneasy peace, a decade-long second civil war started in 1999 following the invasion of neighbouring Dagestan by the International Islamic Brigade.
The second civil war began with an intense campaign to seize control of the Chechen capital, Grozny. But it became dominated by years of fighting jihadi and other insurgents in the Caucasus mountains and dealing with related terrorist attacks in Russia.
In Nigeria and Somalia, Boko Haram and al-Shabaab now share many of the key attributes of al-Qaeda, with whom they have forged nascent links. But they too emerged primarily because of the failure of governance and the persistence of deep-seated local grievances.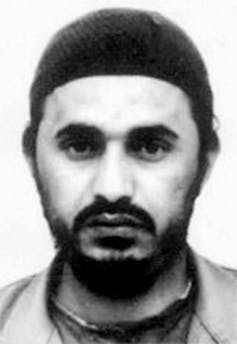 Even in Afghanistan, al-Qaeda struggled to transform itself into a convincing champion of local interests in the 1990s. After becoming increasingly isolated following the September 11 attacks on the US, it failed to gain support from the Afghan Taliban for its global struggle.
But something new happened in Iraq beginning in 2003. The Jordanian street thug Musab al-Zarqawi correctly intuited that the impending Western invasion and occupation of Iraq would provide the perfect conditions for the emergence of insurgencies.
Al-Zarqawi positioned himself in Iraq ahead of the invasion and deftly rode a wave of anger and despair to initiate and grow an insurgency that in time came to dominate the broken nation.
Initially, al-Zarqawi was only one of many insurgent leaders intent on destabilising Iraq. But, in October 2004, after years of uneasy relations with the al-Qaeda leader during two tours in Afghanistan, he finally yielded to Osama bin Laden's request that he swear on oath of loyalty (bayat) to him. And so al-Zarqawi's notorious network of insurgents became known as al-Qaeda in Iraq (AQI).
From the ashes
Iraq's de-Ba'athification process of May 2003 to June 2004, during which senior technocrats and military officers linked to the Ba'ath party (the vehicle of the Saddam Hussein regime) were removed from office, set the stage for many to join counter-occupation insurgent groups – including AQI.
Without the sacking of a large portion of Iraq's military and security leaders, its technocrats and productive middle-class professionals, it's not clear whether this group would have come to dominate so comprehensively. These alienated Sunni professionals gave AQI, as well as IS, much of its core military and strategic competency.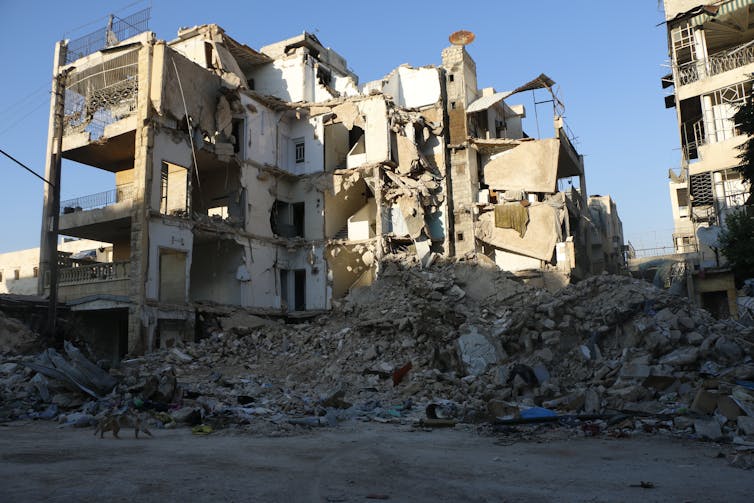 But even with the windfall opportunity presented to al-Zarqawi by the wilful frustration of Sunni interests by Nouri al-Maliki's Shia-dominated government from 2006 to 2014, which deprived them of any immediate hope for the future and confidence in protecting their families and communities, AQI was almost totally destroyed after the Sunni awakening began in 2006.
The Sunni awakening forces, or "Sons of Iraq", began with tribal leaders in Anbar province forming an alliance with the US military. For almost three years, tens of thousands of Sunni tribesmen were paid directly to fight AQI, but the Maliki government refused to incorporate them into the regular Iraqi Security Force. And, after October 2008 – when the US military handed over management of these forces – he refused to support them.
The death of al-Zarqawi in June 2006 contributed to the profound weakening of the strongest of all post-invasion insurgent groups. AQI's force strength was reduced to several hundred fighters and it lost the capacity to dominate the insurgency.
Then, in 2010 and 2011, circumstances combined to blow oxygen onto the smouldering coals.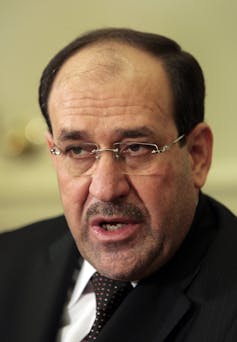 In 2010, the greatly underestimated Abu Bakr al-Baghdadi, a local Iraqi cleric with serious religious scholarly credentials, took charge of AQI and began working to a sophisticated long-term plan.
Elements of the strategy went by the name "breaking the walls". In the 12 months to July 2013, this entailed the movement literally breaking down the prison walls in compounds around Baghdad that held hundreds of hardcore al-Qaeda fighters.
Islamic State, as the group now called itself, also benefited from the inflow of former Iraqi intelligence officers and senior military leaders. This had begun with de-Ba'athification in 2003 and continued after the collapse of the Sunni awakening and the increasingly overt sectarianism of the Maliki government.
Together, they developed tactics based on vehicle-borne improvised explosive devices and the strategic use of suicide bombers. These were deployed not in the passionate but often undirected fashion of al-Qaeda but much more like smart bombs in the hands of a modern army.
And the US military withdrawal from Iraq in late 2011, well telegraphed ahead of time, provided an excellent opportunity for the struggling insurgency to rebuild. As did the outbreak of civil war in Syria.
A helping hand
Al-Baghdadi initially dispatched his trusted Syrian lieutenant, Abu Mohammad al-Julani, to form a separate organisation in Syria: the al-Nusra front.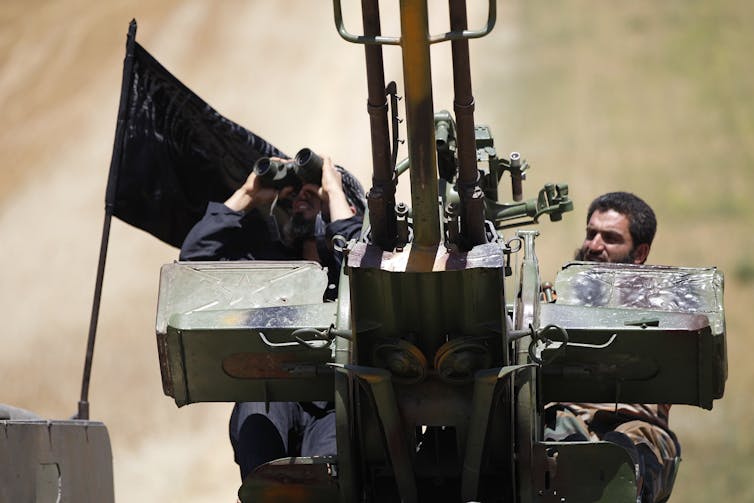 Jabhat al-Nusra quickly established itself in northern Syria. But when al-Julani refused to fold his organisation in under his command, al-Baghdadi rebranded AQI (or Islamic State in Iraq) Islamic State in Iraq and al-Sham/the Levant (ISIS/ISIL).
Then, a series of events turned IS from an insurgency employing terrorist methods to becoming a nascent rogue state. These included: the occupation of Raqqa on the Syrian Euphrates in December 2013; the taking of Ramadi a month later; consolidation of IS control throughout Iraq's western Anbar province; and, finally, a sudden surge down the river Tigris in June 2014 that took Mosul and most of the towns and cities along the river north of Baghdad within less than a week.
IS's declaration of the caliphate on June 29, 2014, was a watershed moment, which is only now being properly understood.
In its ground operations, including the governing of aggrieved Sunni communities, IS moved well beyond being simply a terrorist movement. It came to function as a rogue state ruling over around 5 million people in the northern cities of the Euphrates and the Tigris, and defending its territory through conventional military means.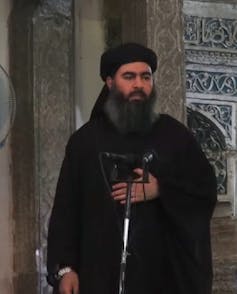 At the same time, it skilfully exploited the internet and social media in ways the old al-Qaeda could not do – and that its second-generation offshoot, al-Qaeda in Arabian Peninsula (AQAP), had only partially achieved.
This allowed IS to draw in tens of thousands of foreign fighters. Most came from the Middle East and Northern Africa, but as many as 5,000 came from Europe, with thousands more from the Caucasus and Asia.
Unlike the case in Afghanistan in the 1980s, these foreign fighters have played a key role in providing sufficient strength to take and hold territory while also building a global network of support.
But without the perfect-storm conditions of post-invasion insurgency, this most potent expression of al-Qaedaism yet would never have risen to dominate both the region and the world in the way that it does.
Even in its wildest dreams, al-Qaeda could never have imagined that Western miscalculations post-9/11 could have led to such foolhardy engagements – not just in Afghanistan but also in Iraq.
Were it not for these miscalculations, 9/11 might well have precipitated the decline of al-Qaeda. Instead, with our help, it spawned a global jihadi movement with a territorial base far more powerful than al-Qaeda ever had.
---
This is the final article in our series on the historical roots of Islamic State. Download our special report collating the whole the series.