This Valentine's Day will once again see a celebration of love. Unfortunately for many people with learning disabilities, this is just a dream. Although they may want to be in a relationship, they are often faced with barriers and challenges that prevent them finding what many take for granted. But specialised dating agencies can help to provide the support they need to meet new people and find romance.
People with learning disabilities, like everyone else, have a need for affectionate and intimate relationships. Yet many people with learning disabilities don't get to have this type of relationship because of a lack of social and practical support, and society's negative and stereotypical attitudes. Although attitudes are changing, it is evident that some caregivers still hold these negative perceptions, which include the belief that people with learning disabilities are asexual or "childlike". Not only do these beliefs hold people with learning disabilities back from relationships, they also infringe on their human right to privacy and a family life, as outlined in Article 8 of the Human Rights Act 1998.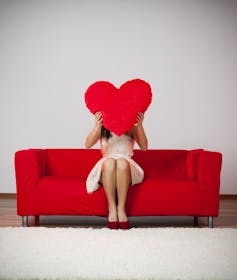 My research explores the views and experiences of women with learning disabilities on sexual relationships and as part of my PhD I gave them a platform to talk openly about this taboo subject. I interviewed 16 women with mild to moderate learning disabilities who were members of Stars in the Sky, a pioneering dating agency that you might recognise from the Channel 4's Undateables. These women wanted to be in a relationship. As Monica told me:
… look how long I will be in my 50s and then 60s and I am thinking I don't want to be in the same situation … being by myself as I become an old lady. I want somebody to settle down and spend the rest of my life with.
When Barbara was asked why she had joined up, she said:
… I want to join because I was looking for relationships … To meet people, not necessarily a boyfriend straight away but friends to begin with.
The social networks that many people take for granted are often restricted for people with learning disabilities and they find it hard to engage or access social activities where they can meet people and possibly form relationships. The challenge, however, is getting the right support. As Georgia, one participant in a 2014 study, said:
I think I do need a bit of support … And that's to like, meet people … And that so yeah, gives me a bit of confidence to speak, and see if I can meet the right one, and could say to them, 'well what d'you think about this … fella?'.
Protection from abuse
People with learning disabilities – both men and women – are vulnerable to sexual abuse and need protection from this. Monica, for example, said:
[I have] never ever experienced a proper relationship in my life. It's just people taking advantage all my life yeah, and it's not right.
But there should be a balance between protecting people from abuse and enabling them to get into relationships, otherwise people are denied their right to do so. To prevent abuse, people with learning disabilities should have access to sex and relationships education, and caregivers should be prepared to discuss issues on sex and relationships openly in a proactive, rather than reactive, way. This would equip people with the knowledge they need to enjoy relationships in a safe way. Not being open or only dealing with issues in a reactive way is more likely to leave people vulnerable to abuse.
Professionals and caregivers also inappropriately apply the Mental Capacity Act 2005 to some people with learning disabilities, especially those with severe learning disabilities. The act states that the capacity to consent to sexual relationships must be assumed unless proven otherwise and an unwise decision does not necessarily imply a lack of capacity. Research that reviewed cases on the capacity to consent to sexual activity highlighted failures in the implementation of the act and suggested a reframed capacity assessment informed by research into sexual decision making.
Dating agencies
Special dating agencies can enable people with learning disabilities to find relationships and broaden their social networks. The decade has seen a growth of friendship and dating groups for people with learning disabilities, including HeartVenture, Luv2meetU and matesndates. They match people interested in forming relationships and support them on their first date.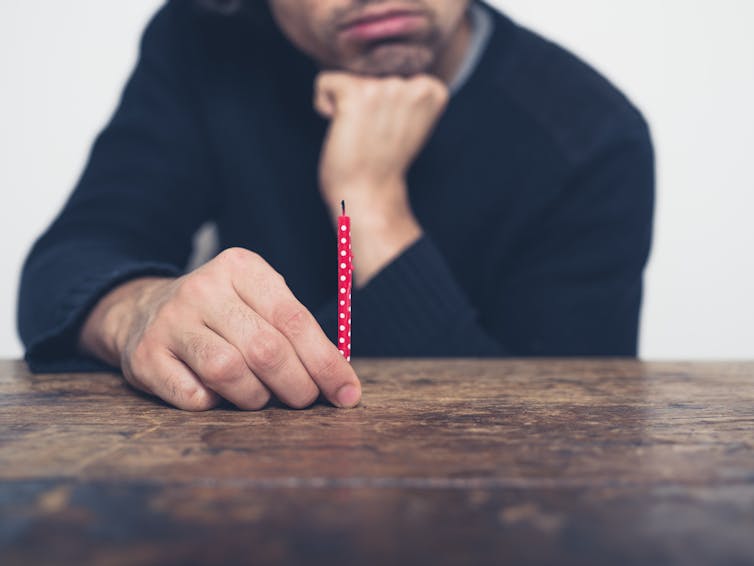 Stars in the Sky, one of the first to be set up, by two women with learning disabilities, is now unfortunately closing due to financial constraints. It also featured in The Undateables, and it is clearly evident from the series that support can enable people with learning disabilities to form relationships. And success is not only measured by a successful date but by the confidence that individuals gain by going on a date, too.
Samantha joined the dating agency because, she said:
I was struggling to find anyone on my own. And I want, I guess what every girl, woman would like to have partner or companion to share things with.
Jane's reason for joining was "because I didn't want to be single anymore. I hate being on my own and being miserable."
Relationships have a positive impact on mental health and the well-being of people in general. This also goes for people with learning disabilities, and for it to happen their sexuality must be acknowledged. They need support to allow them the opportunity to form and develop relationships, and they should be empowered with the tools they need to consent to sexual relationships. Hopefully, if we get these things right, people with learning disabilities will be able to enjoy forming relationships in a safe environment, and fulfil their need to love and be loved.