According to a recent poll by Abacus Data, Pierre Poilievre's Conservatives are now the top choice of union members in Canada.
Overall support for the Conservatives among union members is only slightly lower than the support the party enjoys with the general population. Meanwhile, support for the New Democrats is actually lower among private sector union members than it is among the overall population.
All of this represents a significant swing from polling data collected in 2015, during the last year of Stephen Harper's Conservative government.
It suggests today's NDP has failed to offer a credible alternative to the status quo of the governing Liberals. The increasingly transactional approach to party politics across much of the labour movement is also a factor.
Union members attracted to populists?
The development is even more startling when read in the context of recent research showing that working-class Canadians appear to be particularly susceptible to far-right populist overtures.
This is despite the well-documented anti-worker and anti-union animus of right-wing populists.
Unions across Canada are formulating strategies for tackling right-wing populism in society and among their own members.
The United Steelworkers have made confronting populism an explicit part of their electoral interventions. It also appears as a central objective in Unifor's 2022-25 Action Plan.
But the trend also demands self-reflection on the part of the labour movement. Nativism, xenophobia and mistrust of global institutions are hallmarks of far-right populism. The labour movement also has a long history of trading on nationalist sentiments to build broad support among their own members and in the wider community.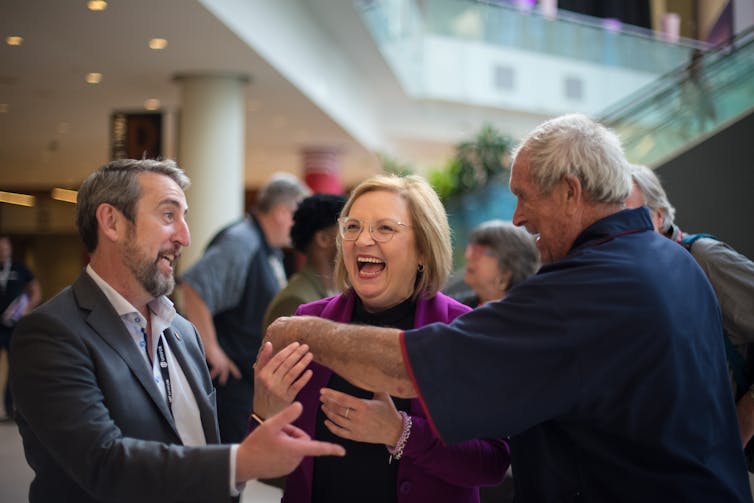 Labour movement nationalism
In practice, this nationalism has taken many forms, including Buy Canadian campaigns, opposition to free trade and suspicion of U.S.-based international unions in Canada.
Nationalism in the labour movement offered a justification for the heroic takeovers of many plants that were shutting down, including Houdaille Bumper in Oshawa in 1980 and Johnson Controls in Stratford, Ont., in 1999. However, nationalism in the labour movement has always been more complicated than these accomplishments.
The appearance of Japanese automakers in Ontario's auto manufacturing industry in the 1980s fuelled racist rhetoric among some local union leaders who characterized it as an "invasion" that threatened to "rape us of our Canadian standards." Today, those same manufacturers now emphasize their "made-in-Canada" status in their marketing.
In more recent fights with multinational employers, workers have used nativist language similar to that used by right-wing politicians to characterize their employers' treatment of the union, emphasizing concerns about "foreigners" exploiting Canadian resources and making off with the profits.
The renegotiation of the North American Free Trade Agreement also unearthed concerning similarities between the protectionism advanced by unions and the protectionism of white nationalists and other right-wing populists, especially regarding the threat of competition with Mexico.
These Canada First politics have meant unions have struggled to establish solidarity with migrant workers. Their support is often precarious, waning when one crisis or another puts the leadership under pressure to deliver for their members.
Canadian labour nationalism has also divided workers and their organizations in Québec and the rest of Canada, especially with respect to the question of Québec sovereignty.
Populism takes hold
Part of the appeal of labour nationalism is that it cuts across party lines and turns the union's message into something everyone can get behind. But doing so opens the door to strange bedfellows and provides fertile ground for the nativism of right-wing populism to take hold and spread.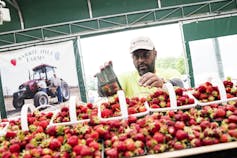 The Canada First mentality that characterizes so much of the populist movement here also runs deep in some of the very unions that are the most concerned about the rise of far-right politics.
If unions are serious about understanding the appeal of Poilievre's Conservatives and confronting the rise of right-wing populism within their own memberships, they also need to reckon with their long and ongoing history of reinforcing nationalism among their members.
---
Read more: Canadian populism got shut out this election — but it's still a growing movement
---
After all, how can unions frame their work as being primarily about defending Canadian interests without leaving their members vulnerable to appeals by populists about what those interests look like and how to advance them?
The goal of the labour movement is to advance the interests of workers everywhere. Simplistic narratives about defending Canada may be expedient in the short run, but in the long run they have likely done more harm than good.