Can you write about your research in a clear, concise and compelling way? Do you know how to tailor and target your work to gain the attention of people beyond your own peers – including politicians, the media, industry, and funding assessors?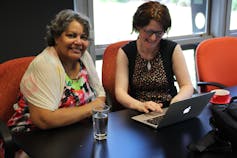 Learn how to plan, pitch and write with greater impact through a day of tailored training with Liz Minchin, a Walkley award-winning journalist and Senior Editor at The Conversation. This practical workshop is designed for academics at all levels, from early career researchers to senior leaders.
To ensure individual attention, each session is limited to 20 participants. The training is designed around each group's experience, knowledge and needs.
Before each session, participants are briefly surveyed on the key things they hope to achieve through the training, and asked to submit a short summary or "pitch" about their work that will be developed in the masterclass.
This day-long masterclass can be delivered on-site around Australia by request.
Highlights include:
receiving personalised feedback on your writing, target audience and the best ways to reach your audience; and

learning a time-saving method to assess and improve your writing.
By the end of the day, you'll leave with the skills to dramatically improve your chances of attracting more positive attention for your work.
When I was at the Australian Research Council we used to say that you could not make a bad proposal good by using high-quality writing – but you could make a good idea fail without it. After your workshop I have a better understanding of the relationships between good journalism and good grant applications. – CDU Pro-Vice Chancellor Research & Research Training, and past Masterclass participant, Professor Lawrence Cram
The Public Engagement Masterclass is a joint initiative of The Conversation and the Centre for the Study of Higher Education at the University of Melbourne. A detailed schedule of the day is available here.
About the presenter
The training is run by Liz Minchin, a Walkley award-winning journalist and author, who has two decades of experience in newspapers, radio and online journalism. She is a Senior Editor and Queensland Editor of The Conversation.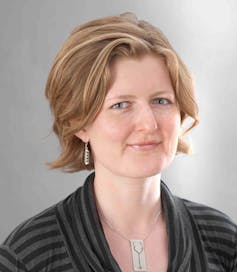 Liz's role includes delivering tailored storytelling and public engagement training around Australia, in a new collaboration with the University of Melbourne's Centre for the Study of Higher Education.
Liz has won several major journalism awards, including a Walkley for best newspaper feature, a UN Association environment award and a Melbourne Press Club Quill. She was a reporter and news editor at The Age newspaper for a decade, before working as a media trainer, then a producer for the ABC. In 2010, Liz co-authored a book with a scientist, explaining serious solutions to climate change – called Screw Light Bulbs.
Cost and details for on-site training around Australia
We also run this masterclass as an in-house training session at institutions or organisations around Australia. The maximum number of participants in a session is 20, and the minimum is 10.
The cost is AU$995 per person inc. GST for the first 10 participants and AU$500 per person inc. GST for additional participants, subject to other costs including venue and travel being covered. (These fees are discounted for members of The Conversation; costs for non-partner or non-member organisations available on request.)
Please contact us for further information.
What do past participants say?
Very informative. Increased my confidence and motivation to get my work published outside research journals.

Liz is a terrific communicator and teacher.

Well-structured and engaging with a good balance of presentation and interaction. I have a much stronger understanding of how to write a successful pitch.

Fantastic, so grateful for the opportunity.

I found it to be excellent and I took away many 'gems'.
Contacts
Dr Sarah French
Project Manager, Melbourne Centre for the Study of Higher Education
T: 03 8344 8085
E: frenchs@unimelb.edu.au
Liz Minchin
Senior Editor, The Conversation
E: liz.minchin@theconversation.edu.au