Nous respirons depuis bien avant notre naissance, mais nous avons perdu en grandissant le sens naturel de la respiration calmante. Nous respirons le plus souvent de façon automatique, sans conscience. Pourtant, faire une pause pour prendre conscience de sa respiration, c'est s'offrir un moment précieux de reconnexion avec son être. Il est alors possible de se sentir plus vivant, dans l'instant présent, et d'accéder à une plus grande sérénité intérieure.
Dans ce premier exercice de méditation de pleine conscience d'environ 7 minutes, Catherine Pourquier vous guide pas à pas et vous aide à vous recentrer calmement sur votre souffle.
---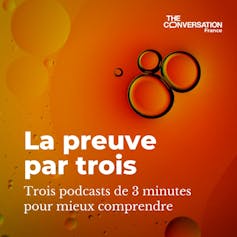 La preuve par trois : les experts de The Conversation déclinent 3 aspects d'une question d'actualité en 3 épisodes à écouter, à la suite ou séparément ! Dans cette série, Catherine Pourquier, enseignante chercheuse à Burgundy School of Business vous fait découvrir les bienfaits de la méditation de pleine conscience et vous invite à pratiquer trois exercices. Dans ce premier épisode, vous pourrez apprendre à vous concentrer sur votre souffle pour libérer votre mental, puis dans les suivants vous découvrirez l'importance de l'ouverture du cœur et de la reconnexion à la force vitale en vous et autour de vous.
---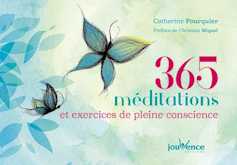 Catherine Pourquier est l'auteure du livre « 365 méditations et exercices de pleine conscience » publié aux éditions Jouvence en 2017.