La méditation de pleine conscience constitue un excellent moyen pour trouver la sérénité à l'intérieur de soi. Pour y parvenir, nous pouvons pratiquer « un scan corporel » qui consiste à porter son attention sur chaque partie de son corps successivement pour ensuite prendre conscience de l'unité de son être.
Dans ce troisième et dernier exercice centré sur le souffle vital et la lumière, Catherine Pourquier vous aide à créer l'harmonie en vous-même et avec votre environnement en 8 minutes.
---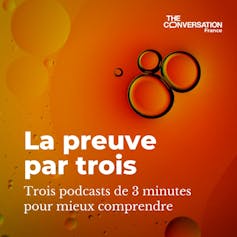 La preuve par trois : les experts de The Conversation déclinent 3 aspects d'une question d'actualité en 3 épisodes à écouter, à la suite ou séparément ! Dans cette série, Catherine Pourquier, enseignante chercheuse à Burgundy School of Business vous fait découvrir les bienfaits de la méditation de pleine conscience et vous invite à pratiquer trois exercices, idéalement à la suite. Vous pourrez apprendre à vous concentrer sur votre souffle pour libérer votre mental, puis vous découvrirez l'importance de l'ouverture du cœur et enfin, dans ce dernier épisode, vous aurez l'occasion de vous connecter pleinement à la force vitale en vous et autour de vous.
---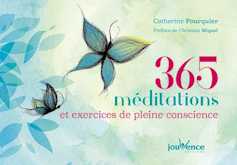 Catherine Pourquier est l'auteure du livre « 365 méditations et exercices de pleine conscience » publié aux éditions Jouvence en 2017.