Volunteer tourism, or voluntourism, is no stranger to criticism. Media reports regularly support claims that profits and visitor experience are trumping the needs of host communities.
Volunteer tourism is the intersection between tourism and volunteering. It involves travellers participating in organised short-term voluntary work to help communities, the environment and/or research in the places they visit.
Late last year, World Challenge – the world's biggest school-based volunteer travel company – stopped offering trips to orphanages in the developing world, based on evidence of the harms done to children by the industry.
So what has gone wrong? How could the feel-good darling of tourism become so tarnished? And, more importantly, how can we change it for the better?
---
Read more: Volunteer tourism: what's wrong with it and how it can be changed
---
Our research suggests host communities need to be put firmly in the driver's seat, particularly in terms of monitoring and evaluation of volunteer tourism programs. This will require a much bigger rethink than a reframing of volunteer experiences and reworking of existing programs.
Growth and change
Volunteer tourism comes in many forms. For many years, it was lauded as a win-win activity. Volunteers get the experience of a lifetime while making a valuable contribution to society. Host communities benefit through language lessons for their children or construction of a new building.
In its early days, volunteer tourism was mainly organised by NGOs who were not looking to make a profit. As it became increasingly popular, many private and commercial organisations entered the market and made lots of money.
The way organisations deliver programs and partner with other organisations has also become increasingly fluid. This influences the level of responsibility they take for their actions.
---
Read more: Modern slavery and tourism: when holidays and human exploitation collide
---
Our study highlights that few volunteer tourism organisations rigorously monitored and evaluated the impacts of their programs. Some simply assumed the more volunteers they sent, the more positive impact they would create.
Those that did engage with monitoring and evaluation naturally focused on the experience of the volunteers. When a program didn't seem to work well or problems arose, activities were simply moved elsewhere. Host communities were seen as commodities rather than equal or leading partners. As as research participant explained about his organisation:
Most of the time we just yank the programs because we just see the fundamental problems with it, like the mangrove project, the school program as well, I guess the contraception one, our lessons are learned.
Monitoring and evaluation can help organisations to identify and understand problems with their programs before it is too late, thus providing opportunities for improving them. A strong and open relationship between the hosts and the volunteer tourism organisations is nonetheless important to the effectiveness of monitoring and evaluation.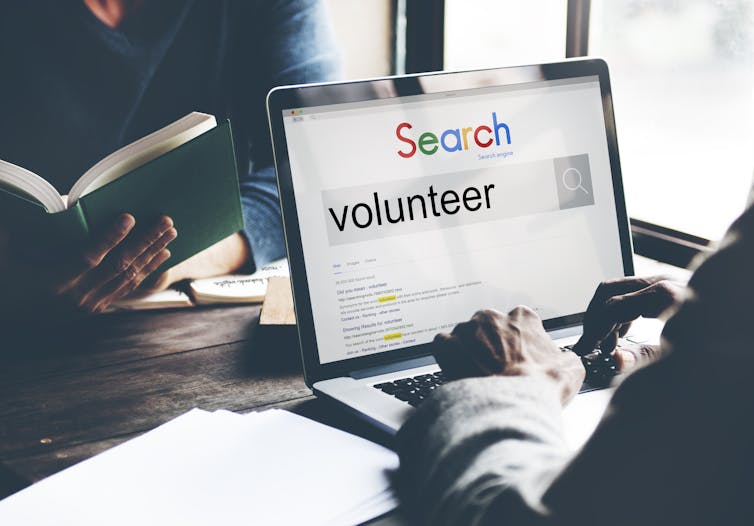 Relationships matter
Our research examined relationships between the volunteer tourism organisations based in developed countries (which recruit and send the volunteers), in-country host partner organisations that co-ordinate projects locally, and host communities for the projects.
We looked at both one-to-one and multi-organisational partnerships to see how they influenced monitoring and evaluation.
Almost all the organisations in our study agreed that host communities should be involved in the monitoring and evaluation of their programs. Much fewer said they did so effectively.
Trust and power were key issues. As one participant said:
It is often difficult to get 100% honest feedback due to the complex power relations involved.
Other problems include a lack of accountability and clarity over who is or should be responsible for monitoring and evaluation.
So, what can organisations do to avoid projects that "serve the egos of the tourists more effectively than they serve the locals"? How can we facilitate volunteer tourism that really does benefit those it is meant to serve?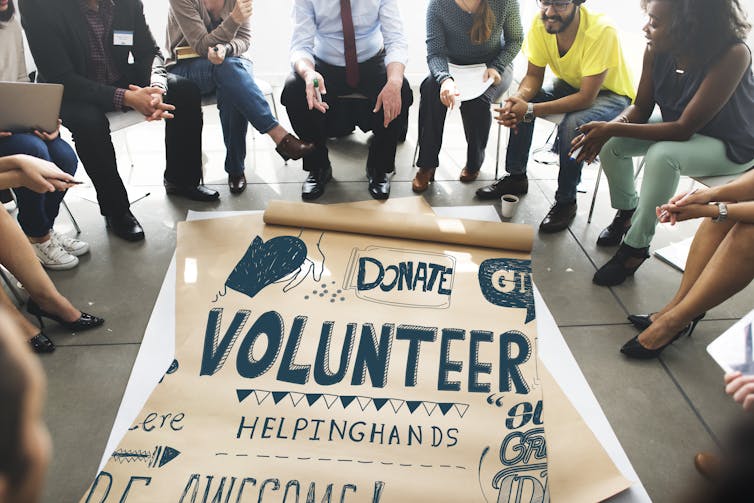 Monitoring and evaluation is key
Monitoring and evaluation of volunteer tourism programs provides essential checks and balances, and ensures they are achieving their goals. If the overall aim of volunteer tourism is to achieve positive outcomes for host communities, then it makes sense to involve them actively and meaningfully in these processes.
Trust and strong relationships between communities and volunteer tourism providers is important.
Hosts need to feel safe and be confident in the relationship to speak openly and honestly about their experiences. Any fear of repercussions such as losing funding or volunteers is counterproductive.
So what might best practice look like? There is no one size fits all approach as organisational and program arrangements vary widely and continue evolving. Guiding considerations such as ensuring methods are culturally appropriate and that intended programme beneficiaries are included throughout the process provide a framework of good practice to facilitate monitoring and evaluation. It is also essential that findings are acted upon appropriately.
Where to from here?
Our research proposes an approach that contributes to a more sustainable model of volunteer tourism by putting host communities at the centre of monitoring and evaluation.
---
Read more: Think looking after turtles in Costa Rica for three weeks is good for your CV? Think again
---
Volunteer tourism provides life-changing opportunities for volunteers. It can facilitate valuable cultural exchange and exposure. It could even be leveraged to diversify host community income.
But let's make sure we openly examine the outcomes of volunteer tourism activities and amplify the voice of the host communities through their central role in monitoring and evaluation.