Politicking in Saudi Arabia has been anything but normal this week. In what may be the most dramatic internal political event in the kingdom in modern history, dozens of influential princes, ministers and military officials were detained by Saudi authorities as part of an "anti-corruption" operation.
This action has not only served to radically disrupt decades-old mores of Saudi politics, but has further consolidated the crown's unilateral hold on power.
Unprecedented boldness
Since emerging in early 2015, the administration of Saudi King Salman bin Saud has distinguished itself from its predecessors with a penchant for bold and sudden moves that some analysts have viewed as worryingly unpredictable.
Where previous governments were characterised by caution and a general preference towards the status quo, Salman's rule has been characterised by decisions decidedly out of the traditionally conservative character of the kingdom.
Much of this dynamism has been attributed to Crown Prince Mohammad bin Salman, the son of the reigning monarch. Known colloquially as MbS, the 32-year-old royal quickly distinguished himself from previous crown princes by being appointed to numerous high level positions in defence, economic and social matters. He's been at the forefront of many of the radical policy shifts of the current administration.
---
Read more: Why is Saudi Arabia suddenly so paranoid?
---
In the space of just two years, Saudi Arabia has jumped into an unprecedented, aggressive military campaign into Yemen, displayed far more bellicosity in its rivalry with Iran and launched an extremely ambitious economic reform initiative. It's also committed itself to allowing women to drive and sought to heavily rein in the country's more conservative religious actors.
Mohammad bin Salman has played a key role in this, and this week's unprecedented events seem no exception.
Stamping out corruption?
Officially, this week's arrests have been marketed as part of a wider drive to clean up corruption and bring the Saudi domestic economy more in line with the Vision 2030 program.
Championed by Mohammad bin Salman, this initiative encompasses nation-wide labour, industrial and financial reforms. It's designed to liberalise Saudi markets, encourage foreign investment and ween the state and society off their reliance on a an oil-based economy.
While the Saudis certainly aren't paragons of transparency, they aren't its worst proponents, either. Within the wider Middle East and North Africa, the Saudis actually score fairly well on the International Corruption Perceptions index, far outranking neighbours like Iran, Egypt and Sudan.
Within the Arabian Peninsula, the kingdom is more lacklustre in cracking down on corruption, but not majorly so, with only Qatar and the UAE significantly outpacing it. Globally, Saudi Arabia is on par with a reasonably functional East European state like Hungary or Slovakia.
Nevertheless, the kingdom has been wracked by numerous corruption scandals in the past few years. One particularly poignant case of outrage resulted from floods in Jeddah in 2009 and 2011. More than 100 Saudis were killed in the floods due to inadequately built drainage systems.
This, and similar incidents, left many Saudis demanding national reforms and accountability, and has certainly provided the palace a credible justification for their activities this week.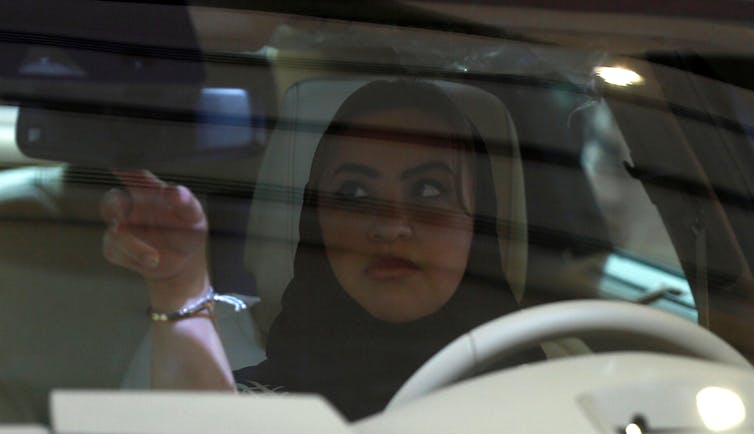 Power consolidation and ending consensus rule
But while there may be some credence to official justifications for these arrests, they also fit with a wider pattern of unprecedented power consolidation around the king and his regent.
This trend most obviously began in June of this year, when then-crown prince Mohammad bin Nayef was deposed from his position as heir-apparent. Nayef was subsequently confined to his home and has not been seen publicly since.
Mohammad bin Salman assumed the now-vacated position and became next in line for the throne. This was a break from tradition, as the crown has not passed from father to son since the end of end of the first king's reign in 1953.
In the months leading up to August, Saudi security forces greatly ratcheted up their suppression of Shi'a political protesters in the town of al-Awamiyah, demolishing whole sections of the town and turning many residents into internal refugees.
In September 2017, police arrested numerous outspoken clerics who had openly dissented on official state policy. While such arrests are by no means new in the Saudi context, they have been described by Madawi al-Rasheed, an eminent watcher and expert on Saudi politics, as "hypersensitive" and "paranoid".
This week's arrests have continued to eliminate sources of dissent against the regime's objectives. Numerous heavy-hitters in the Saudi political, business and royalty hierarchy have been targeted.
Those targeted include the popular entrepreneurial billionaire Alwaleed bin Talal and the head of the National Guard and son of the previous king, Mutaib bin Abdallah.
In the same timeframe, a helicopter carrying the influential prince Mansoor bin Muqrin also mysteriously crashed in the country's southern wilderness, killing all on board. While this latter incident may have simply been a malfunction, its timing has raised eyebrows.
While possibly confronting some sources of corruption inside the kingdom, these arrests have undeniably neutered many potential foils to the designs of Mohammad bin Salman and his penchant for unilateral decision-making.
Figures such as the business-savvy Alwaleed bin Talal, self-described as as a "visionary investor" and "global philanthropist", could certainly be useful allies in reforming the economy. But it appears Mohammad sees such experienced individuals more in terms of their potential rivalry.
The arrests also signal that the crown is far less open to the consensus of the political elites and much more predisposed to unilaterally determining the national path. While technically absolute rulers, Saudi monarchs have traditionally determined much of their policies through an opaque inner council.
This body of 100 to 200 individuals is made of senior business, religious and royal elites. While not formal, it provides expertise on many issues and has arguably been much more influential on royal policy than the official consultative council.
By effectively neutralising figures who were undoubtedly members of the inner council and often considered untouchable, the palace is effectively signalling to those remaining that they must fall in line and that their privilege and prestige will no longer shield them against the will of Salman and his audacious son.
Among these extraordinary departures from the norms of the past, it remains extremely difficult to predict how far the Saudi palace is willing to go to see its will to fruition. One major question pervades, however, and that is whether such radical actions ultimately result in equally extreme consequences for the house of Salman.