Six years ago, The Stella Prize burst onto the Australian literary scene with an air of urgency. The A$50,000 award was the progeny of the Stella Count – a campaign highlighting the under-representation of women authors in book reviews and awards lists. In the years since, the prize has challenged the gendered ways in which we think about "significance" and "seriousness" in literature.
Judging a literary award is invariably a contest of aesthetics and politics. And the Stella has never shied from difficult, taxing or surprising choices. It has awarded nonfiction in a field traditionally dominated by fiction; first time writers rather than established names; and in an increasingly commercialised and globalising literary marketplace, it has consistently championed the work of small and independent publishers.
There is, nonetheless, something distinctive about a Stella book. It often draws attention to the pressing social issues of our times – not only gender bias, but also racial prejudice and social and economic inequality - and testifies to the enduring significance of more intimate human themes: sickness and death, grief, love or family. The one quality the books share, I suspect, is that of provocation.
A Stella winner is a book that challenges its readers; it attempts to do a bit of work in the world. And this year's Stella shortlist doesn't disappoint.
The Enlightenment of the Greengage Tree by Shokoofeh Azar,
Azar's novel narrates the aftermath of the Iranian Revolution through the eyes of a 13-year-old girl, Bahar, who is burnt to death two days before the revolution reaches its height. Militants "boiling" with "hatred and fervour" break into her family home, pour kerosene across the tables, and set them alight, crying "God is great, God is great!"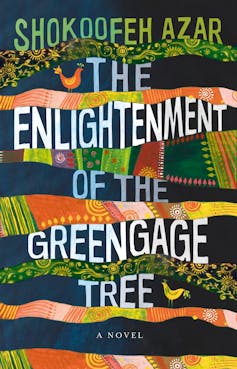 Bahar narrates the story as a ghostly presence at the centre of her once happy family. The mass slaughter of dissidents, the execution of her brother, the rape and murder of her sister; such events are rendered as unremarkably as her sister's transformation into a mermaid and her mother's attainment of enlightenment in the greengage tree.
It is a convention of magic realism that the narrator remains estranged and distant, withholding any kind of explanation, even as ordinary life is invaded by elements of terror that are too strange to believe. This is an uneasy tension – holding beauty and horror together in a single sentence. The effect, in this novel, is to suggest that no conventional means exists to render such realities explicable.
---
The Life to Come by Michelle de Kretser
To read a book by Michelle de Kretser is to fall in love with the novel all over again. There are few ironists so scathing and few stylists so astonishing that they can demolish a character's pretensions in a few deft strokes. Her latest work maps the gaucheries of Australian literary, intellectual and academic life. Here, the appearance of virtue is more important than its actuality. BioBags and free-range eggs are no less status objects than designer dresses and the right shade of red lipstick.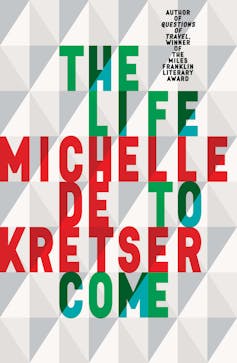 The novel opens with the character of George Meshaw, the author of many "abstract but oppressive" books (one of which is ominously titled Necessary Suffering). George soon exits right, clearing the stage for a plethora of equally self-involved people, all of whom dutifully cart around his books, largely unread. Linking their stories is George's undergraduate student Pippa Elkinson. "I love English," Pippa gushes at one point. "In that case, I suggest you learn to write it," replies George.
Pippa is all confidence and fakery. She travels abroad to gather experiences for her writing, which she insists, without a hint of irony, is based on reality. She leaves warm, supportive comments on the Twitter accounts of her carefully cultivated friends, while her agent runs her books through a simulated audience reaction indicator to test their market value. Pippa is all surface, though she later turns out to have surprising depths. As the narrator dryly observes, "Pippa would always need to demonstrate her solidarity with the oppressed – Indigenous people or battery hens, it scarcely mattered."
Narcissism of all kinds is the target of this novelist's ire. But de Kretser works her magic less through the classic tool of empathy – the recognition that other people are also human beings with feelings – than the shock of seeing our own little lives through the perspective of someone else's.
---
Terra Nullius by Claire G. Coleman
Coleman's debut novel uses the tools of speculative fiction to gain fresh insights into the history of Indigenous dispossession. It opens with Jacky Jerramungup, an Indigenous boy stolen at an early age to be used as cheap rural labour, fleeing across the country – evading capture at a mission run by sadistic nuns, eluding the Troopers and native police sent by a murderous colonial administrator to hunt him down.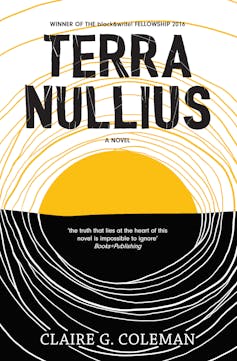 Each chapter opens with a fragment from the archives of colonial bureaucracy, which appears convincingly real, but is Coleman's invention. This is not the only strange or unexpected thing in her work. Half way through the book, what feels like a novelistic landscape drawn from the moral cesspit of the 19th century turns out to be the scene of some future invasion – a feverish figment of a dystopic dreamtime at the end of the present century.
This speculative terror – an invasion of spaceships bearing aliens from other planets in search of moisture – draws attention to the other, more familiar history of invasion, which is ongoing. As one character observes, "This has happened before, the English believed they had exterminated all of the Tasmanian Aborigines, the Palawa, in fact they survived the invasion, they still exist now."
---
An Uncertain Grace by Krissy Kneen
Kneen's adventures in speculative erotica are invariably amusing and playful, but also strangely sad, if not overtly sentimental. In a series of interlinked stories spanning a century from the near present to a post-human future, Kneen explores questions of sex, science and gender at a time in which the boundaries between humanity and machinery are beginning to dissolve. In a complex feat of speculative world building, the novel leaps forward in stages to catch a glimpse of a post-apocalyptic future in which sea levels have risen, water has flooded the cities, and jellyfish inhabit our cellars and basements.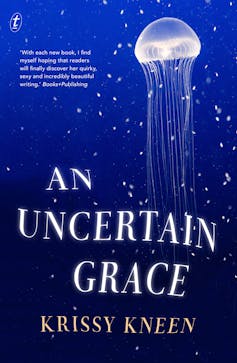 Along the way, we meet an array of odd characters: Caspar, a middle-aged academic who climbs into a virtual skin suit to inhabit the point of view of the young female student he seduced and then discarded; Cameron, a teenage sex-robot built to aid studies in hebephilia who begins to have thoughts and feelings of his own; Ronnie, a child sex offender, whose mind fuses with a school of jellyfish.
Behind all this, the central – if submerged – controlling presence in the novel is Liv, a writer working at the interface of technology and narrative. Liv is 129 years old at the book's end, seeking to find out what it means to be a human living in a post-human world.
---
The Fish Girl by Mirandi Riwoe
Riwoe writes against the grain of W. Somerset Maugham's classic short story "The Four Dutchmen" – a tale about a "Malay girl" brought on board a Dutch tramp ship, plying its lucrative trade in the waters off Indonesia. Upsetting the balance of homosocial shipboard life, the "Malay trollop" is casually slaughtered and thrown into the sea.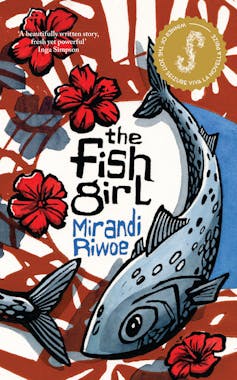 The desire to rework the subjectivities of colonial characters – giving them air and life – is a marked cultural tendency of our time, a product of this century's interest in reclaiming the voices of the oppressed and marginalised. Many of these stories, like Jean Rhys's postcolonial classic The Wide Sargasso Sea, centre on reclaiming the voices of women. And yet, there is a kind of horror in the experience of inhabiting the point of view of characters who are so obviously destined for tragedy.
Riwoe gives the "Malay girl" a name – Mina – together with a set of hopes, dreams and aspirations, but Mina's choices are narrow, and her trajectory through the world is marked by a terrifying lack of agency. The perfumed air, the gorgeous food, the tropical vegetation, do nothing to alleviate the suffocating sadness. The "Malay girl" is traded by her father, and ultimately discarded as "bad rubbish". Riwoe takes advantage of the novella form to deliver an ending that is brutal, sharp and lingering.
---
Tracker by Alexis Wright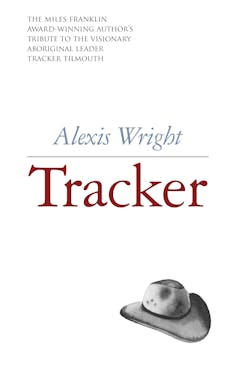 Wright's non-fiction study of the Indigenous activist Tracker Tilmouth is not written in Wright's own words, but the words of others. It is, as the author points out, an attempt to capture the life of a man who communicated constantly, gave his ideas away freely, but never wrote anything down. Tracker, the "constantly travelling traditional song man", is remembered by others "through the stories they kept telling about him", and about his "ideas and dreams". This is the way in which he touched lives and built communities.
Tracker is not an easy book. It is, as Wright states, an "impossible book". It seeks to capture "the rare thing that does not want to be caught" – and perhaps cannot be caught. It is a book that needs to be read aloud in order to be experienced. It attempts to contain all the aspects of language and story that are left out when words get set down in patterns of black ink on a page.
---
None of the books on the Stella shortlist offer a comforting vision of contemporary Australian life. And yet language illuminates, where ordinary life is dark and hazy.