A year on from his death and Prince remains firmly in the public consciousness as an iconic force in the world. Ever since the news that he was found dead at his Paisley Park estate of an accidental drug overdose aged just 57, the music world, fans and public alike have sought to mark his contribution both to music and wider culture.
Prince once told the Guardian: "What's missing from pop music is danger. There's no excitement and mystery." Reflecting on his death and the public reaction and media coverage since April 2016, this may well be key to his iconic status. Perhaps he provided just that which he said was missing. He gave us danger, mystery and excitement in a way no other artist did.
And in a culture where oversharing is standard, Prince remained an elusive star. It appeared that few people really knew him. He was reluctant to discuss anything but music with the media. He didn't allow interviewers to record him and responded in ways that tended towards the cryptic, which many found frustrating.
As someone who has admired his career for decades, it is also his ability to access the sublime that was so captivating. To transcend boundaries throughout his career that cemented his status in life and perhaps even more so in death. Once describing himself as "music" itself, Prince was the embodiment of being oneself and expressing that through music.
Sublime
The concept of the sublime – the quality of greatness or grandeur that inspires awe and wonder – emerged in the 17th century. The emotions it inspires have been a source of inspiration for artists and writers ever since. While not easily applied to many figures in contemporary popular culture, this term is fitting for an artist as prolific as Prince.
First and foremost, this was evident through his musical output. A virtuoso musician, Prince was adept at revealing the elegance in many genres of music. He presented exquisite melodies and lyrics wrapped up in an ornate and often dramatic package. His 2007 Super Bowl halftime show – widely considered to the best of any artist – exemplifies his performance style.
His performance aesthetic was unlike anyone else's and he pioneered an approach that has been much copied but never rivalled. Prince was bold, unapologetic and mesmerising. His approach was not to self-censor but to celebrate his preoccupation with sex – in songs like Cream and Sexy MF – and let the public decide whether or not they liked it.
Another aspect of Prince's sublimity was evident in the way he displayed a distinct disregard for boundaries. His refusal to accept limits or preconceived ideas surrounding genre, race or gender was evident in almost every part of his work. In so much of his musical output, race and gender struggles were front and centre.
Prince transcended gender norms in ways that had rarely been seen in mainstream music. He played with racial, sexual and gender signifiers in such a bold way and rejected black patriarchal stereotypes and cliches.
His sensual style left a subversive mark upon popular culture and certainly one that expanded expressions of gender and eroticism for both performers and the consumers of his image and music far beyond the conventional. He was both macho and feminine and embraced gender ambiguity. There are many examples where this is evident, not least the cover for Prince's 1988 Lovesexy album in which he poses nude.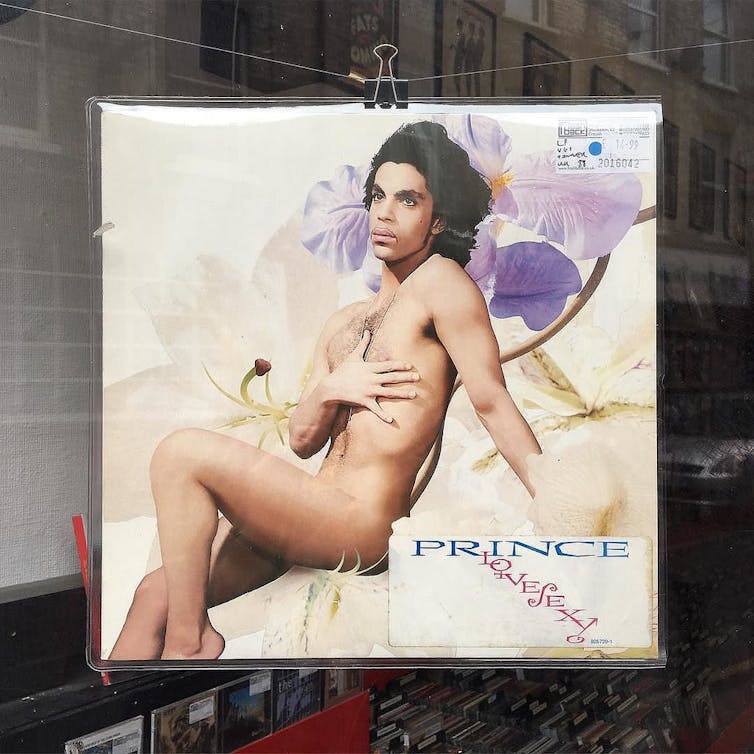 Time magazine declared it "One of the most controversial album covers of all time". Not only does Prince present himself naked but he incorporates conventionally feminine iconography. Flowers burst into bloom all around him, his arm covers his chest and he gazes demurely into the distance.
Then, in 1993, he changed his name to an unpronounceable symbol that fused the male and female symbols together.
Prince was a champion of women. He worked with many female musicians and engineers throughout his career. He produced and mentored numerous female groups and wrote songs that became hits for female pop stars, including Chaka Khan, Sinéad O'Connor, Sheena Easton, and the Bangles.
His rebellion against music industry straight-jacketing was one of the defining elements of his artistry. Just after turning 18, Prince signed a six-figure deal with Warner Bros. The contract stated that Prince would produce his own albums, starting his career with a highly unusual degree of artistic control.
In the mid-1980s, after the multimedia success of Purple Rain, he convinced Warner Bros to help him launch the Paisley Park Records label from his Minneapolis estate. But by the 1990s, he was appearing in public with the word "slave" on his cheek as a symbol of his dispute with the record company.
It is rare that the term sublime can be used to truly describe an artist. But Prince was so brilliant and impossibly prolific that – whether loved or despised – it is hard to argue against it. He offered us new ways of seeing ourselves and those around us through his life and his music. And for that, he will remain forever sublime.