London is about to experience a residential building boom the like of which the capital hasn't experienced in decades. According to a report from New London Architecture there are more than 230 new high-rise towers either under construction or in planning, 80% of which will be apartments.
This will undoubtedly transform the London skyline, for better or worse, but the problem is that huge new luxury apartment towers will not necessarily address the chronic housing shortage in the capital – or anywhere else in Britain for that matter.
Meanwhile, it has been estimated that, despite the take-up of empty homes over the past quarter, there are still 635,000 houses lying empty around the country. How have we reached this point where so many people are looking for homes yet so many houses remain empty? It is suggested that the speculative purchasing of buy to let properties has played a large role, particularly when these owners have sometimes subsequently lacked the skills and knowledge to manage such projects.
This trend towards the development of apartments – particularly in city centres – has simply added to the number of vacant properties because they do not meet demand, which is for traditional family homes. According to UK housing and homelessness charity Shelter, many empty homes, particularly in parts of the north of England, are so severely affected by disrepair that a high proportion will never fulfil any useful purpose and may need to be torn down and redeveloped.
This is all set against a backdrop of a national housing shortage. For example, the Joseph Rowntree Foundation estimates that by 2022 there will be a shortage of 1.1 million homes.
Streets of shame
Within the UK, empty homes has become a high-profile issue, with television programmes such as The Great British Property Scandal and a number of recent newspaper articles, including a story focusing on the scandal of empty homes on so-called "billionaires row" in London.
Following their election in May 2010, the Coalition government began making changes to the housing and planning system. The Housing Strategy for England incorporated plans for tackling empty homes and established a package of financial incentives to support local authorities to bring empty properties back into use. By providing £100m within the Affordable Homes Programme the government has attempted to create a new dynamic within the empty homes economy which, if successful will bring 3,300 empty homes back into use by 2015. Although this is just a fraction of what is estimated to constitute housing need, if successful this will make a contribution to the existing gaps in housing supply.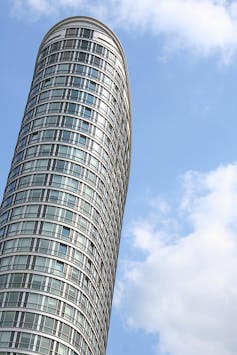 The introduction of the Localism Act 2011 saw the implementation of the £1.3 billion New Homes Bonus. This created financial incentives for local authorities to increase housing development. More importantly, it applied the same financial incentives to authorities bringing empty homes back into use, helping local authorities to recognise that addressing the issues associated with empty homes has a direct impact on their finances.
Home truths
The government's response to empty homes has been met with mixed reviews. While emphasis on empty homes has generally been welcomed, on the other hand, with specific reference to the New Homes Bonus, there have been criticisms about whether the scheme can actually deliver on its suggested targets.
But what of the owners of these empty homes? The Empty Homes Network has suggested that the inaction and apathy of empty home owners is one key obstacle in bringing empty properties back into use. But we only have limited knowledge of the owners and in some respects they represent one of the most hard-to-reach communities in that they are culturally, economically and geographically diverse, as well as having many different reasons for having an empty property. While inaction is one reason, the truth is far more complex and there are both financial and emotional issues impacting on empty home owners.
After attending an empty homes event in Tameside, Greater Manchester recently, it became clear to me that an empty home is often a burden for the owners. While finance to undertake renovations is a factor, there is a spectrum of reasons for having an empty home ranging from attachment to an inherited property or the legacy of a relationship breakdown, through simply not knowing where to go for help or advice, or even how to access reliable trades to bring the house back up to standard.
Added to this, local authorities, often the sole broker between empty home owners and available support, have traditionally adopted an enforcement role as the inducement to bringing their properties back into use – in other words they can compulsarily purchase empty houses or force owners to sell to pay down any outstanding debts. There is also legislation to force owners to execute repairs where a house presents either a nuisance or a health risk. This approach often alienates owners – and it rarely addresses the diversity of characteristics, needs and behaviours of empty home owners.
Local authorities have a critical role in supporting the owners of empty homes to bring their properties back into use. Authorities now need to be more creative in how they tailor support to empty home owners. What was clear from talking to empty home owners was that they welcomed the opportunity to meet others who were in a similar position to them. However, more importantly, there was the feeling that, for the first time, local authorities were engaging with them as people and trying to offer solutions that could meet their individual needs.