Do you read Australia's First Nations (Indigenous) writers? If not, why not? People read for many reasons: information, entertainment, escape, to contemplate in company, to be moved. Reading can also be a political act, an act of solidarity, an expression of willingness to listen and to learn from others with radically different histories and lives.
In his new book, Australia's Unthinkable Genocide, professor Colin Tatz writes that Australia suffers from "wilful amnesia"; storytelling is a way of remembering.
Despite good intentions, Royal Commissions, and endless policy initiatives such as Closing the Gap, conditions for many First Nations people remain unacceptable. During National Reconciliation Week, the Uluru Statement from the Heart was released, calling for "the establishment of a First Nations Voice enshrined in the Constitution". Even if there remain differences of opinion within First Nations communities as to process and aims, the onus is on non-Indigenous Australians to respect First Nations demands to speak and be heard.
The time is well overdue for non-Indigenous Australians to engage with the First Nations of this country, and their narratives, on their terms. Interest in the experience and concerns of others is crucial to combating social ills like racism. Writing and reading literature can be acts of intimacy, and as such reading can be a vital form of listening.
Where to start?
In Australia, white writers and scholars are more read than writers and scholars of colour. Non-Indigenous Australians often simply fail to seek out other voices and perspectives. Sometimes it's a case of not knowing where to start.
Tony Birch and Sandra Phillips have offered excellent suggestions for those keen to explore First Nations writing, and as Michelle Cahill points out, literary journals are also a rich source of discovery.
My own list is by no means definitive or exhaustive. It is but a handful of books I view as important reading. These are unique literary voices that command attention.
Don't Take Your Love to Town Ruby Langford Ginibi (Penguin Books 1988, UQP 2007)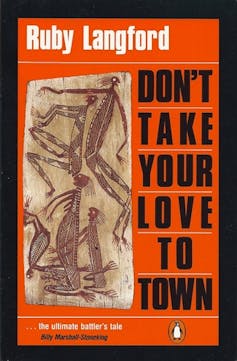 This bestselling autobiography precedes the impressive entries into the emerging 21st century First Nations canon that follow. It is a contemporary classic of Australian literature, and it was the first book I read by a First Nations writer. Published the same year of Australia's contested "bicentenary", Langford Ginibi's story continues to test the learned indifference of white Australians. Written during the Royal Commission into Aboriginal Deaths in Custody, Don't Take Your Love to Town tells the tale of a woman caught at the intersection of gendered and raced injustice with admirable and endearing honesty.
Carpentaria and The Swan Book Alexis Wright (Giramondo 2006, 2013)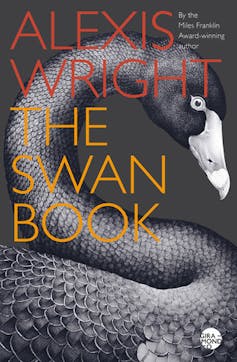 I've written about Carpentaria in an essay for Reading Australia, and I discuss both books at length in my forthcoming academic book The Poetics of Transgenerational Trauma. In short, these books matter. This is innovative writing forging cross-cultural trauma testimony that portrays a country in crisis and in desperate need of recovery from the devastating realities of colonialism and racism. There's no way around it, Wright is not an easy read. These two novels are as far from literary comfort food as it gets. But those able to relax into Wright's wildly experimental world-making are rewarded with insights and nothing less than a renewed vision of this land and appreciation for the complex communities that inhabit it.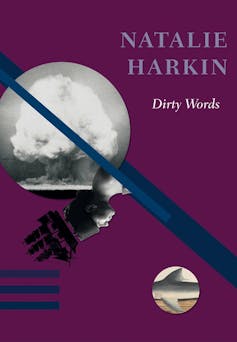 Dirty Words Natalie Harkin (Cordite Books 2015)
One of my favourite books of recent years, Dirty Words is a whip-smart conceptual collection of poems about the state of the nation and the spectre of its shameful history. Authored by a Narungga scholar and creative practitioner, this slim volume may well knock your socks off and leave you questioning everything you read and hear. Harkin's poems about the domestic servitude of her Narungga forebears might even move you to tears.
Smoke Encrypted Whispers Samuel Wagan Watson (UQP 2004)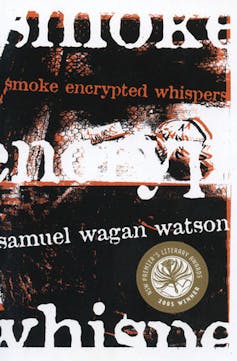 "Childhood anxieties would eventually help me realise the power of imagination", writes Wagan Watson in "author's notes # 1". This generous, award-winning collection of poems later became a multi-modal arts project when its cycle of 23 poems served as inspiration for musical compositions. Poems like "white stucco dreaming" evoke familial ties within societal divides and the daily rituals of suburbia, while "a verse for the cheated" depicts the hidden tragedies of Queensland's glamorous coastal tourist traps. At times Wagan Watson turns his muscular lyricism outward to consider the world at large, but he soon circles back to home-grown griefs and wonders.
Other highly recommended titles
Heat and Light
Ellen van Neerven (UQP 2014);
Inside my Mother
Ali Cobby Eckermann (Giramondo Poets 2015);
Mogwie-Idan: Stories of the Land
Lionel Fogarty (Vagabond Press 2012)
These books do the crucial work of testifying to transgenerational trauma and representing and celebrating surviving First Nations cultures and peoples. Each demonstrates, as Tony Birch puts it, the "potential for Aboriginal writing to productively shift the national story".
Witnessing trauma
Australians, generally speaking, have an inadequate understanding of transgenerational trauma and underestimate the effects of the extreme and sustained traumas experienced by First Nations communities. Transgenerational trauma is the process by which trauma is passed down through successive generations.
There is some debate about if and how this takes place, but transmission likely has various pathways through families, individuals, and culture at large. Colonialism and its aftermath - frontier wars, slavery, dispossession, and stolen children - proved a hotbed for severe traumas and legacies of transmission. The challenge is for non-Indigenous Australians to take responsibility for their own education and become familiar with the voices and concerns of those who have peopled this continent for eons.
Given the depth and scope of the inequity, clearly much more than reading alone is called for. But reading truth-telling accounts of our history and contemporary Australia by First Nations writers is one way of participating in a national dialogue.
---
What's your favourite book by a First Nations writer? Leave your recommendations in the comments below.
Read also: a Warlpiri translation of 'Dreamtime' and 'The Dreaming' – an introduction.