The year 2016 was characterised by a long list of celebrity deaths. Responses to such deaths follow a clear pattern: a shock announcement, followed by an inevitable outpouring of public grief on social media. But the way society treats the "celebrity death" was arguably predicted in the works of the late Gordon Burn – a writer who sought to dissect the ways in which the modern world of celebrity and the media intersect and operate.
In a series of non-fiction works and novels, Burn explored the amoral world of fame, fans and tabloid journalism. In Best and Edwards he examined the lives of two of Manchester United's most celebrated players, while Pocket Money was a first-hand account of that bizarre period in the 1980s when snooker was the boom sport in the UK.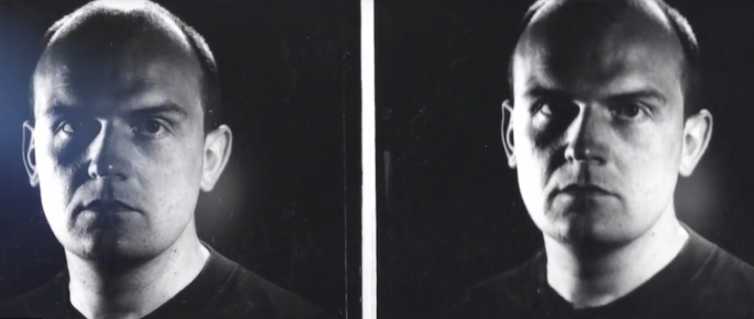 Burn sought to strip away the layers of glamour that fame allegedly produced. This is done most starkly in his portrayal of the final years of George Best. Gone is the "Fifth Beatle" and all that remains is a broken man devastated by years of alcohol abuse.
In his novel, Fullalove, a cynical tabloid hack exploits the grief of those who are the victims of crime to boost the circulation of the paper. This brilliant novel was written before the phone hacking scandal – but the burnout hack at the centre of Fullalove would presumably have given this murky operation his full approval and branded it a cutting edge news gathering operation.
Burn's work – a blend of fact and fiction – focuses on the tawdry nature of fame, fandom and the media's posthumous construction of a star's legacy. It provides a crucial lens through which to read such events. His analysis of the nature of modern celebrity has proved to be incredibly influential and prophetic.
Burn examined the way that modern celebrity has become an ever expanding category – including musicians, actors, sports stars, politicians and serial killers. Any review of 2016 will inevitably focus, not just on the political turmoil of the Brexit vote and the election of Donald Trump, but also the number of "celebrity" deaths.
They included rock royalty, such as Prince, David Bowie and George Michael, global sporting stars like Muhammad Ali and Arnold Palmer, renowned writer Harper Lee and much loved UK comedians Caroline Aherne and Victoria Wood.
'Celebrityland'
Burn also highlighted how modern celebrity included a category of people who were "famous for being famous" – in modern TV schedules, these individuals populate a whole range of programmes. Jade Goody was probably the first such celebrity who went from being a dental nurse via Big Brother 3 to being a staple feature of tabloid gossip columns. When she died, even the Prime Minister, Gordon Brown, made a comment, saying that he was "deeply saddened" by the news and that she was "a courageous woman both in life and death". He said "the whole country has admired her determination to provide a bright future for her children".
Ever since the death of Princess Diana in August 1997, the passing of a celebrity is accompanied by a public outpouring of grief. This now takes place on social media. These developments, alongside the expansion of reality television formats and magazines dedicated to covering them, have helped to create "celebrityland" – a mythical space where there are no "real" people as everyone is famous for something.
Burn's work has been incredibly influential on a number of modern writers. These include David Peace, whose Red Riding novels follow the police hunt for Peter Sutcliffe and were the basis for three award-winning films. Andrew O' Hagan and Dan Davies whose account of the crimes of Jimmy Savile won Gordon Burn Prize in 2015 have also cited Burn as a key writer. His influence is evident not only in the subject matter but the style and use of popular culture as a point of reference.
Burn's analysis of the nature of modern celebrity has proved to be both prophetic and influential. A world where Ed Balls a professional politician to his finger tips manages to rebuild his career by performing Gangam Style on Strictly Come Dancing would not have seemed strange or alien to Gordon Burn.
We use the phrase "It's a Burnsy world" to describe the hyper reality of news events. It is a shorthand to capture the increasingly bizarre way that news becomes entertainment becomes news. See how many times you use it in the next month.