Three years ago, at the onset of the COVID-19 pandemic, I published an article on what it means to prioritize needs over wants in times of economic crisis.
Maslow's hierarchy of needs shows that the most fundamental needs are physiological and required for survival. These needs include health, food, water and shelter. On the other hand, wants are non-essentials, such as fashion items, travel, entertainment and gourmet food.
Historical data shows that people typically understand the difference between wants and needs. People are usually smart with their money in recessions or times of market uncertainty.
Specifically, the data found that people and families eat more meals at home and defer large purchases in order to make rent or mortgage payments.
With Canada in the midst of a housing affordability crisis, I decided to revisit the topic of renter needs, wants and housing outcomes.
As a business and economics researcher, I wanted to explore the consumer spending patterns of renters in the new economic crisis of high interest rates, staggering inflation and financial market volatility.
Renters and property managers both have mutual responsibilities in times of financial crisis. Renters must make careful spending decisions and do all they can to pay their rent. At the same time, property managers should focus on understanding occupants' needs in order to cater to them.
New study on tenants and landlords
With my co-authors Gabriel Millard and Cameron Hills, executives of one of Canada's largest property owner-operators, Avenue Living, we examined the spending habits of renters and the rental strategies of property managers in the United States, the United Kingdom and Canada.
Our research, published in the real estate economics journal Property Management, involved a multi-national study of 1,251 renters. Our results showed that consumers were successfully prioritizing needs over wants, but many were still struggling financially.
According to the Canada Mortgage and Housing Corporation, housing is deemed affordable if it costs less than 30 per cent of a household's pre-tax income. Over half of the renters who were surveyed across different properties indicated they lived in unaffordable rental accommodations.
These same renters consciously made decisions to spend less in almost every other expense category, including food, transportation, entertainment and clothing. Although consumers were making smart financial decisions, many were still struggling with affordability. This is deeply concerning.
Property managers are key
Our research showed that renters were already doing their part to deal with the rising cost of living by prioritizing their needs over wants. But despite their efforts, housing affordability still remained outside their control. This is where property managers come in — they must also do their part to address the affordability crisis.
Our research makes a compelling case for why property managers should try to accommodate the needs of their tenants. We found that customer-oriented property managers — those who sought to understand the needs of their tenants and acted accordingly — were more successful than those that didn't.
Property managers who attempted to accommodate renters — with alternative rent payment dates, integrated services and commitments to creating safe accommodations, to name a few — had better tenants. These tenants had greater loyalty, higher trust, elevated pride in their rental units and stronger commitments to paying rent on time.
Simply put, property managers who truly cared about their tenants' needs ended up with better tenants.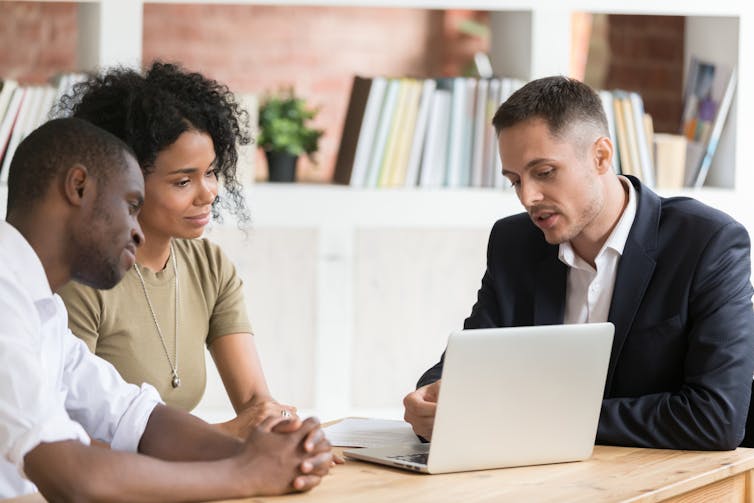 The road ahead
For many Canadians, the dream of home ownership has been deferred. Home prices remain high, current interest rates make monthly mortgage payments significantly larger, increased credit score requirements make it more difficult for new mortgage approvals and inflation is reducing everyone's purchasing power.
As a result, there is an increased need for rental housing in Canada, especially affordable rentals. In order for Canada to overcome the housing affordability crisis, individuals, families, the real estate industry and governments all need to work together.
Renters and property managers must each do their part. Renters should continue to prioritize needs over wants, while property managers should try to cultivate good tenants by being customer-oriented. Good tenants are those who are loyal, trusting and committed.
The real estate industry must also invest in affordable housing initiatives and existing rental stock. There is significant and sustained demand for rental accommodation in Canada. Residents are price-sensitive and will always seek out economical alternatives; the industry should reflect this by building more affordable housing.
Finally, governments, organizations and policymakers need to continue focusing and investing in affordable housing initiatives. Commitments to affordable and sustainable housing initiatives have been made by Canada Infrastructure Bank and the Canada Mortgage and Housing Corporation, but more work needs to be done.