For more than 15 years, policy "tsars" have been a growing, unrecognised and largely hidden source of influence on UK government ministers' decisions. Our research revealed for the first time that more than 300 such tsars have been appointed since 1997, more than 100 of them by Coalition ministers alone. Gordon Brown holds the ministerial record with 46 appointments in all, 23 as chancellor and 23 as prime minister; David Cameron has made 21 so far, Michael Gove has made 11.
Tsars come principally from business (40% of the total) and the public service (37%); several are serving or former politicians (18%) and the rest include academics and researchers, lawyers and media people. Some are specialists, others are generalists, or advocates with known views. Overall they are strikingly un-diverse: predominantly male (85%), white (98%), over 50 years old on appointment (83%), and 38% were titled.
Most tsars are not well-known. Only the so-called "celebrity tsars" tend to attract the media, especially when things go wrong. For example, James Caan, businessman and former television Dragon's Den investor, was by appointed by Nick Clegg this year to help promote the Open Door initiative for getting young people into work without leg-ups, only to be revealed as having given employment to his own children.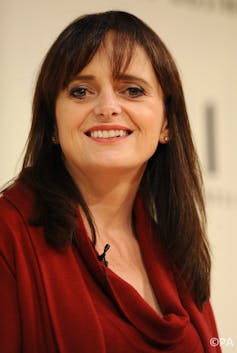 Emma Harrison resigned as David Cameron's "Families Champion" in 2012 after the Department of Work and Pensions stated that the police were investigating alleged fraud by her company, A4e, and the department itself was investigating irregularities in contracts with her company for delivering Welfare to Work programmes. The media said that Harrison had received dividends of £8.6m in 2011 as well as her salary of £365,000, paid out of the company's £180m turnover. She resigned as company chairman too.
Adrian Beecroft, a major donor to the Tory party, was asked by Cameron in 2011 to suggest reforms to employment law. His unpublished report, containing controversial recommendations, was picked up by the media months later following sight of a leaked copy. The Department of Business, Innovation and Skills then published the report.
These and other examples suggest that ministers, opposition politicians and civil servants can be very slow to learn the lessons from the public's mistrust of politicians, and their deep dismay at ill-considered and ill-informed policies.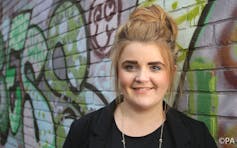 All the more reason to pay closer attention to how ministers appoint tsars and use the work of these independent policy advisers, since they are exempt from any code or procedure such as those for comparable ministerial and departmental advisers, including special advisers, scientific advisers, consultants, advisory committees, or inquiries and consultations. Tsars are not even obliged to observe the "seven principles of public life", even though they too are public appointments, funded by public money.
Finally, some guidelines
Neither the Cabinet Office nor the commissioner for public appointments seem willing to take responsibility for addressing this anomaly. To encourage them to do so we have drafted a simple, short code ourselves, advised by a number of former tsars, civil servants who worked with them, journalists and academics who observe the ways of Whitehall. We launched it last week.
The code won't add cost or tie anyone up in red tape. It is designed to help ministers, government officials and tsars to build higher standards in ministerial and official behaviour when appointing and working with tsars. It is a way to put right the ramshackle (or non-existent) arrangements, which have resulted in departments and tsars repeatedly and often idiosyncratically making up the requirements as they go.
The code addresses propriety by setting basic, minimum steps for selection and appointment and providing for continuing oversight by a senior responsible official. It requires clarity about remuneration; assessment of conflicts of interest in advance; written terms of reference and a greater diversity in the appointees. There must also be a commitment to publicise tsar appointments, to publish their reports and to respond formally to them.
For effectiveness the code requires more thought to be given to job and person specifications to help to identify candidates with relevant experience or expertise. The code encourages tsars to be open in how they conduct their work and a final, fully evidenced and argued report should be the norm. The work of tsars should be reported in departments' Annual Reports and departments should periodically evaluate the strengths and weaknesses of previous appointments to inform the development of good practice.
Media coverage of our code prompted the Cabinet Office to state: "It is entirely appropriate, and in the public interest, for government to draw on a wide range of advice. Successive administrations have chosen to bring in external expertise in various ways to provide an additional resource to ministers in considering difficult and complex issues. We think it's important to maintain a degree of flexibility in such appointments, particularly since they may be required to be made at short notice."
Of course – but flexibility and speedy action are not incompatible with propriety and effectiveness, are they?