As breast cancer awareness month kicks off, all women should know something: there is no reliable evidence that routine mammograms for healthy women save lives.
There is good evidence that such mammograms can cause harm.
And yet there are 12 breast-screening programs in Canada, each offering routine mammography screening to well women. Most of them offer mammograms to women of 50 to 74 years of age every two to three years. These programs were set up based on evidence produced in the 1970s and 1980s — that detecting breast cancer early through a mammogram would save many lives.
The Canadian Task Force on Preventive Health Care also still recommends that women aged 50 to 74 get regular mammography screening. They are updating their breast-screening recommendations this year; hopefully they'll reflect the latest evidence.
I have been looking at breast-screening evidence for more than 20 years.
I was part of a small group of individuals who started the breast-screening program in Newfoundland and Labrador. My job was professional and public education, including recruitment of women.
Over time there was increasing evidence that mammography screening may not be as beneficial as once thought. As the daughter of a woman with pre-menopausal breast cancer, I was also interested in the evidence on breast self-examination and clinical breast examination in screening.
If you are a woman who is considering having (or continuing to have) routine mammography screening, here is some information you need to know.
1. Screening mammograms do not reduce death from breast cancer
There is no reliable evidence that having a screening mammogram reduces death by breast cancer on a population basis. The Cochrane Collaboration reached this conclusion after taking a good look at the original randomized trials. A recent Canadian trial, considered the best mammography trial, supported this finding for women aged 40 to 59. This is important evidence that needs careful consideration.
2. Routine mammograms over-diagnose cancer
The Cochrane Collaboration also reported on harms associated with mammography screening. The most important of these is over-diagnosis. That is, the diagnosis of breast cancers in healthy women that would never have become clinically detectable without screening or would have caused harm to the woman in any way.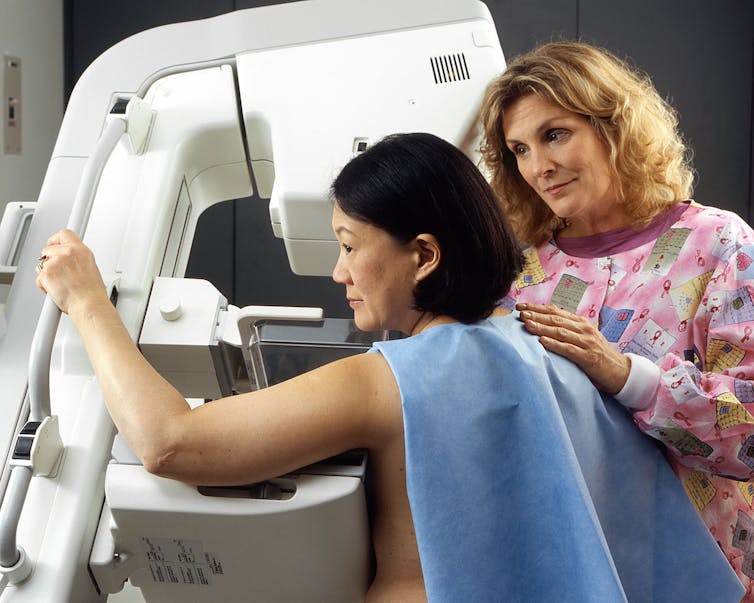 Estimates of over-diagnosis vary from 30 per cent in the Cochrane Collaboration 2013 report to 55 per cent in the 2016 update from the Canadian trial and 54 per cent by the United States National Cancer Institute.
3. Treatment for over-diagnosed cancer is harmful
Women with over-diagnosed breast cancer receive the usual breast cancer treatments including lumpectomy, mastectomy, radiation and hormonal therapy. All treatment for over-diagnosed cancer is harmful. This means that, because of mammography screening, many women are diagnosed with a breast cancer that might never have become apparent, and they undergo unnecessary treatment.
4. False positives and over-diagnosis cause anxiety
Another harm associated with mammography screening is false positive findings — when an abnormality is detected that might be breast cancer but, after further testing including more mammography, is found not to be. Having additional testing causes significant anxiety for some women, including the belief that they are at higher risk for breast cancer.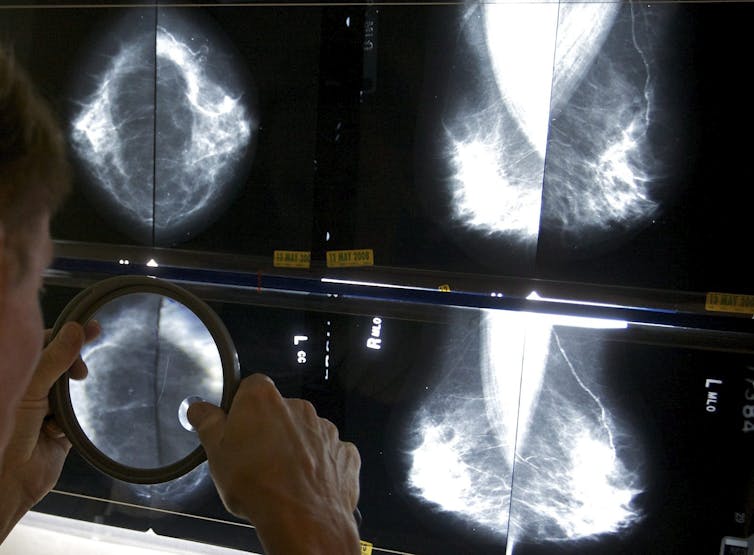 In addition to the significant anxiety some women feel because of a false positive finding, consider the experience of a woman who is over-diagnosed, receives cancer treatment and lives with a breast cancer diagnosis for the rest of her life — a diagnosis that might never have occurred without mammography screening.
5. Radiation from screening can also kill
Radiation associated with mammography screening, additional mammography for false positives and with radiation treatment for overdiagnosed breast cancer carries significant risk for women.
A study done for the United States Preventive Services Task Force estimated that radiation exposure from screening and diagnostic workup causes 27 breast cancers and 4 deaths for every 100,000 women aged 50 to 69 screened every two years.
6. Screening directs resources away from treatment
There are significant harms associated with mammography screening and no reliable evidence of benefit. It is time to discontinue routine mammograms for all healthy women of a particular age. Resources should be shifted toward surveillance of women at higher risk for breast cancer, diagnostic workup for women with a change in their breast that does not go away and for ensuring that women receive timely treatment for a confirmed invasive breast cancer.
Population-based mammography screening has opportunity costs for the health care system, not to mention the social, financial, interpersonal and emotional costs to women and their families.
7. Public information is not balanced
It's important that women are told — in plain language — about the potential harms and benefits of mammography screening so they can make an informed decision about being screened or not. I was involved in a recent review of the websites of 12 breast screening programs in Canada. Our results (accepted for publication) show that no program is offering balanced information on their website to support an informed decision.
It's time to change the conversation in Canada about how to reduce the significant illness and death associated with breast cancer. Population-based mammography screening is not the way. We need to continue to research better early detection methods, including breast self examination and clinical breast examination.