In ordinary times, NATO summits are generally staid and well-prepared events that celebrate the achievements of this nearly 70-year-old political and military alliance of North American and European countries.
The 2018 NATO summit in Brussels will likely include more drama.
The alliance, founded after World War II, collectively provides military security for all its members, from the United States and Canada in the West to the Baltic states in the East. Leaders from the alliance's 29 member states will meet for two days in their new NATO headquarters on July 11.
A key part of the agenda: Russia – specifically, President Vladimir Putin's growing belligerence in Europe and worldwide.
Proposed measures include overhauling of the NATO Command Structure to streamline the planning and execution of NATO military operations.
U.S. Secretary of Defense Jim Mattis is pushing for a plan that would enable NATO to deploy 30 land battalions, 30 air fighter squadrons and 30 navy ships within 30 days of any threat in NATO territory. This would be an upgrade on NATO's current capabilities and provide a more credible deterrence.
Also on the agenda are NATO's plans to improve its cooperation with the European Union to combat disinformation campaigns, election interference and other non-military threats.
But U.S. President Donald Trump has been critical of NATO, calling members "free-riders" who do not spend enough on defense. And he has bickered with many of the United States' closest allies, including Germany, Canada and France.
As scholars who closely study NATO, we believe that personality clashes between world leaders could undermine NATO's achievements so far in presenting a united front against Russia's global aggressions. And they could prevent attempts to continue that joint effort.
A resurgent alliance
In early 2014, Russia annexed the Crimean Peninsula, in Ukraine, which is not a NATO member state.
At the time, NATO was struggling to define a new core mission as its military operations in Afghanistan wound down. NATO members were also arguing over how much each country should contribute financially to the alliance's collective defense, a debate as old as NATO itself.
The September 2014 NATO Summit in Wales, which took place while Russia waged war in Ukraine, gave the alliance a renewed determination to bolster its core task of collective defense.
Unusually quiet when the invasion first took place, NATO came out strong against Russia. They agreed to increase defense spending and military readiness to prevent Putin from invading other neighbors, particularly NATO's three Baltic member states.
To do that, NATO established four new battalions along its "Eastern Flank," reassuring Estonia, Latvia, Lithuania and Poland that NATO troops will defend their borders. It also developed a high-readiness task force that can rapidly respond to military aggression against NATO members.
That meant tackling the bureaucratic and legal restrictions that make it all but impossible to move troops and equipment quickly across Europe.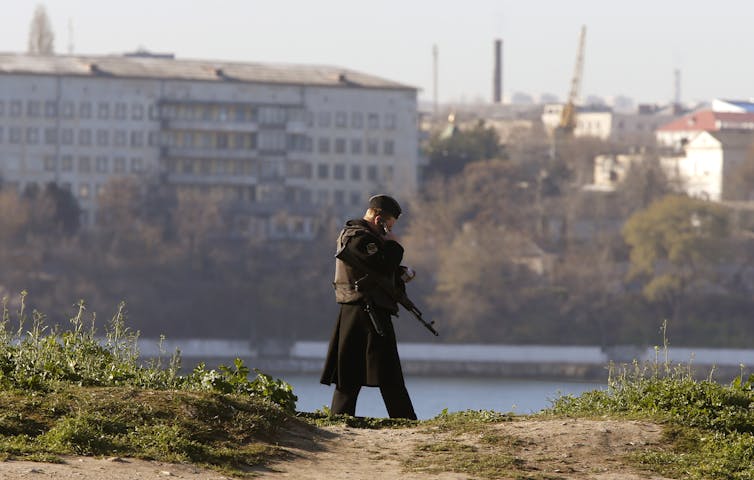 The troubled transatlantic context
The United States has so far strongly supported NATO's assertive plan for deterring Russia, despite President Trump's apparent affection for Russian President Vladimir Putin.
NATO must also address other serious global security problems at the Brussels meeting, including terrorism. Members plan to establish a formal counterterrorism training mission in Iraq, which in theory Trump should support.
But Trump has had major disputes with NATO members over other international issues. Since the last NATO gathering, in May 2017, Trump has withdrawn the United States from the Paris climate accord, ended the Iran nuclear deal, to which many NATO members were signatories, and ordered trade tariffs against many NATO countries.
He also caused consternation by refusing to endorse a joint statement at the June G-7 summit in Canada, the annual meeting of the world's seven most industrialized nations.
If these tensions spill over into the NATO summit, it could be paralyzing. Its 1949 charter states that NATO decisions be consensus-based. That means any one member-state can block its entire agenda.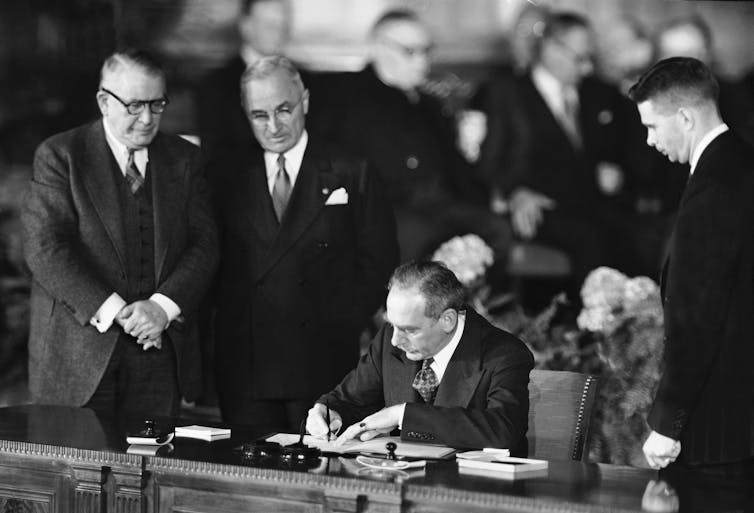 An accusatory American president
The U.S. president is a wild card who brings uncertainty to most any meeting he attends.
Sometimes Trump charms his partners, as he did when French President Emmanuel Macron visited Washington, D.C., in April. But at other world gatherings Trump has given tongue lashings to longtime American allies.
His tactic as the NATO summit approaches has veered toward confrontational. Recently, the White House reportedly sent letters to a number of European partners – all NATO members – warning them of serious consequences if they failed to step up defense spending.
Last year, he scolded fellow leaders for the same thing at a NATO gathering in Brussels. More member states are now on course to meet some of the internal defense spending goals set by NATO, but it may not placate Trump.
All U.S. presidents since NATO's founding have expressed concerns about cost-sharing. But none have done so as bluntly or disdainfully as Trump does.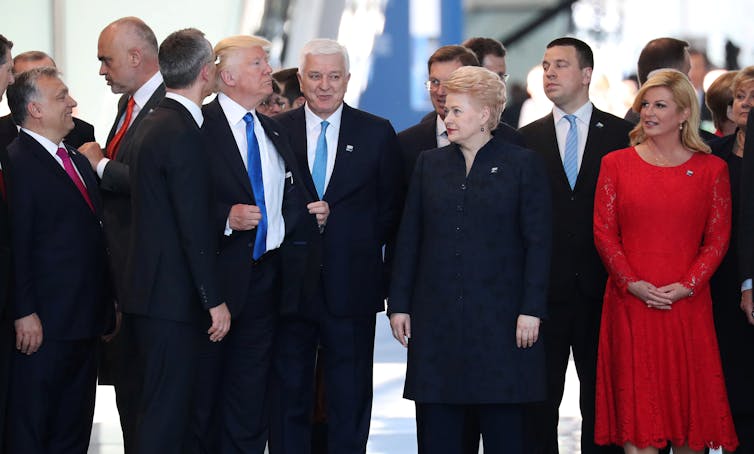 The shadow of Putin
NATO summits are usually an easy opportunity for its member states to tell an uplifting story about the enduring vitality of the post-World War II global order.
Leaders from both sides of the Atlantic use these annual gatherings to show their unity against the global threats of the day. By extension, they effectively reaffirm the 70-year-old Western-led international economic and security system, in which NATO plays a key role.
A NATO summit marked by distrust and public divisions would be consequential at any time. This year it would be particularly detrimental because the NATO summit comes days before Trump's first bilateral meeting with Putin, scheduled for July 16 in Helsinki.
For NATO's European members, Russia is among the world's most pressing security threats. Members are already concerned that Trump might do what he recently did with North Korea and make undue concessions to Russia – such as recognizing the annexation of Crimea or withdrawing U.S. troops from Germany. Those concerns would be heightened if the summit fails.
As Ian Lesser, director of the transatlantic-focused think tank the German Marshall Fund, has said of Trump's Europe travel agenda, "Meeting Putin in the wake of a symbolic and successful NATO summit is one thing, but a meeting against the backdrop of a summit that goes badly is quite another."