It's that time of year again: schoolies – that institution where school leavers (schoolies) disappear for a couple of weeks to a beachside resort to engage in all types of shenanigans, both legal and otherwise.
Schoolies chase a good time, the toolies (those too old to be at school) chase female schoolies, and foolies (anyone too young to be a schoolie) chase whatever fun they can get before someone realises it's way past their bedtime.
For parents and authorities, it becomes a battle between good and bad.
In the beginning …
According to schoolies.org.au, the schoolies ritual started in Broadbeach, on the Gold Coast, in the 1970s. But end-of-school rituals have been around since the invention of school, and occur all over the world.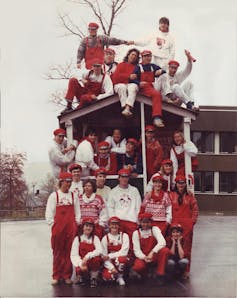 In Scandinavia, high school students dress up in red or pink boiler suits for a week while they celebrate with games where points are awarded for the craziest thing done in said attire.
But back to Australia.
Schoolies was once seen as a Queensland-specific celebration. But one should never let geography get in the way of a good marketing opportunity; the term is now applied to anyone leaving year 12, from Perth to Penrith, Parkville to Pine Rivers.
The actual period now extends from mid-November to early December. And of course, some even use schoolies as the start of the new money spinner: the gap year.
Follow the money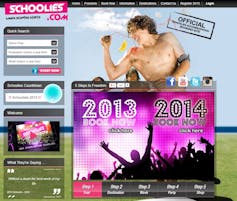 Of course, in any battle of good versus bad, who is good and who is bad will depend upon your perspective. So let's start off with those making a buck out of schoolies.
First up are the accommodation providers, who can charge up to double that of peak Christmas rates due to the risk of destruction to property from schoolies. A nice little earner, for sure.
Most schoolie revellers leave buildings in pretty much the same level of cleanliness as their own bedrooms – an interesting odour, with dirty towels and laundry on the floor – but nothing worse.
The damage caused by a minority of schoolies is more than covered by the handsome profit made from the sensible majority. But a schoolie who wants to be close to the action has little bargaining power.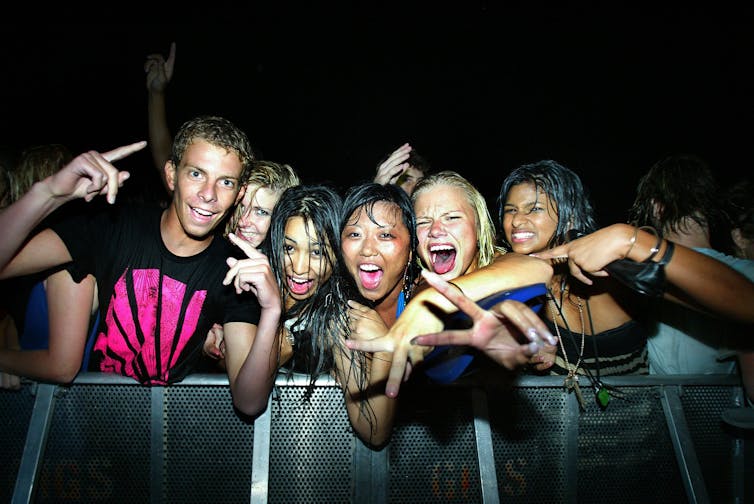 The nightclubs, pubs, bars and hotels also make a tidy sum. If you're a schoolie who wants to have a good time and fit in, paying A$8 for an alcoholic beverage will seem like a good deal.
There are also the travel providers. Airlines won't say no to customers in the current market, where airfares are as low as they were in the 90s. Bus companies also do very nicely.
Of course, the local travel providers, such as taxis, may complain about the state of customers during schoolies – but never about the profits being made.
Add local retailers, musicians, other hospitality providers and even apps into the mix, and you have a good time for all.
Good advice, but, nah
There are the government organisations, non-profit organisations and local community groups who want you to keep it cool after school.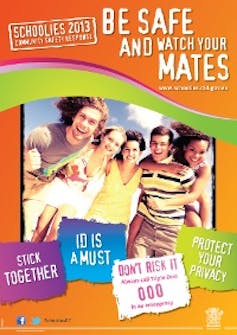 They run campaigns on binge drinking, drugs, violence, the environment, unsafe sex, smartphone and online safety, and even credit-card debt.
But these campaigns usually fail. And badly.
Why? Because there's no offer of a replacement experience to rival schoolies.
It's the same reason governments have had to resort to heavy-handed tactics on smoking. Advertising campaigns just don't work as effectively as price increases and outright bans.
And it's unlikely governments will ever use the same measures to deter teenagers from schoolies.
In fact, more areas are promoting schoolies as local businesses struggle in tough retail conditions.
Combined with the teenage attitude of "those nasty things will never happen to me", being cool – regardless of sobering news stories – will always win over the alternative: staying at home where nothing bad, or interesting, will happen.
There is no doubt that for some, schoolies is the worst time of their lives. There will be victims of sexual assault and violence.
For others, schoolies may mark the start of addictions that will claim their lives. This isn't what teenagers expect from their rite-of-passage.
But schoolies is built on huge demand, from a target market that renews itself every year with no alternative experiences on offer. Bad or good, the party won't be ending any time soon.