When Thomas Cook launched the first group tours to Scotland's Trossachs in 1846, the attraction was to see the mythical land featured in Sir Walter Scott's famous poem The Lady of the Lake, written in 1810. When Queen Victoria visited this region in 1859, her endorsement officially put Scotland on the map as a major tourism destination.
From the recent report by Barclay's, it appears that once again a rebirth in Scottish tourism is underway. It predicts that Scotland will benefit from a 40% increase in visitor spend by 2017, resulting in £2.3 billion per year from international tourists.
Even Thomas Cook and Queen Victoria could not have imagined that a destination that is often described by its residents as having weather that is permanently dreich and cold and wet could enjoy such a demand from those wishing to visit.
Barclay's suggests that major events such as Glasgow 2014 Commonwealth Games, Homecoming Scotland 2014 and the Ryder Cup Europe may be the reason for this sudden uptick in demand. It also believes that Scotland's investment in attractions and infrastructure such as the proposed V&A museum in Dundee are enticing new visitors to cross our border.
It's not all sport and shortbread
I believe that the keys to this success are more complex. They will require carefully focused strategic thinking for our country to continue to benefit from tourism in the long-term.
One of the most important macro trends is the changing origin of our our foreign tourists. According to the World Tourism Organization, a constituent organisation of the United Nations, tens of millions of Chinese tourists have recently become the biggest spenders in the world.
In Europe the Chinese historically have selected Paris as their first choice for leisure travel and London as their second choice. Scotland with its castles, golf course and whisky could be a very attractive destination for our Asian travellers.
But to succeed in attracting and providing quality service for the Asian traveller, Scottish tourism officials and their partners must be better prepared to welcome this rapidly growing segment of international tourism. This means providing more translation services (menus, tourist guides, directional signs) and offering more Asian cuisine.
Transport for Edinburgh has been a leader in this area by offering simultaneous translation into Asian languages for its city bus tours. Other tour operators must soon follow this lead if the Asian tourist is expected to have a high quality experience throughout our country. In all cases, the goal should be to ensure that Asian travellers return home and tell their friends and family about how Scotland is the most welcoming nation for them on Earth.
Grey globetrotters
The second major macro trend in the travel industry is the ageing population. As hundreds of millions of individuals throughout the world reach retirement age, they will have discretionary income to invest in travel experiences. They will also have physical challenges that will require a greater ease of travel, but they are willing to pay more for these comforts.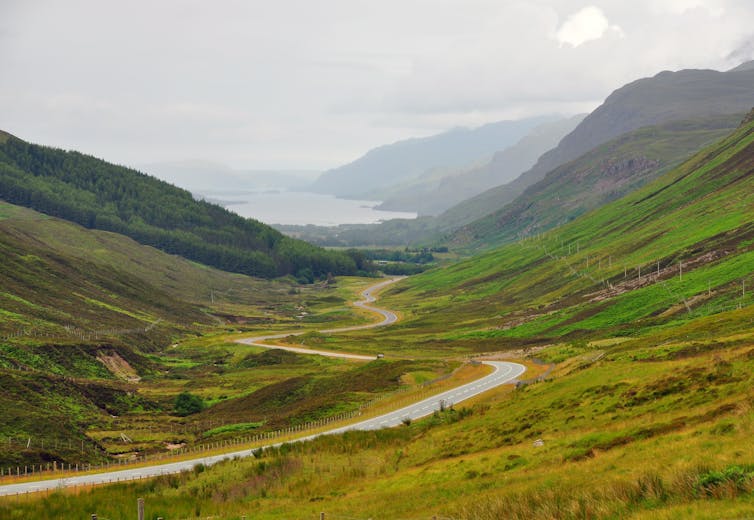 One of the fastest-growing trends among ageing travellers is health tourism. Scotland already has in place health tourism experts to offer these additional services that will make the ageing tourist want to not only visit but stay longer to relax and improve their well-being. It certainly has the natural beauty and attractions to promote light physical activity.
But there is room for improvement on the promotion front. For instance these services must be promoted to potential travel segments such as older single women – women still live seven years on average longer than males in the developed world.
Better shops please
Finally, the number one activity of all leisure travellers is shopping. Sadly Scotland has not kept pace with competing destinations in terms of developing its high streets to welcome tourists with proper dressing, signage and a wide variety of stores. Austria, France and the Scandinavian countries all have much better retail offerings in terms of high street decoration and retail mix than Scotland.
Too often when tourists visit Scotland's smaller towns, they are inundated with charity shops instead of name brands. Local authorities and the Scottish government must address this key gap in the tourism offering if our success is to continue in the future.
By 2017 and beyond, Scotland will as Barclay suggests become one of the leading tourism destinations in the world. But to retain this position and go even further it must capture the same magic that was offered by Sir Walter Scott and Queen Victoria by creating greater word of mouth endorsement throughout the world.