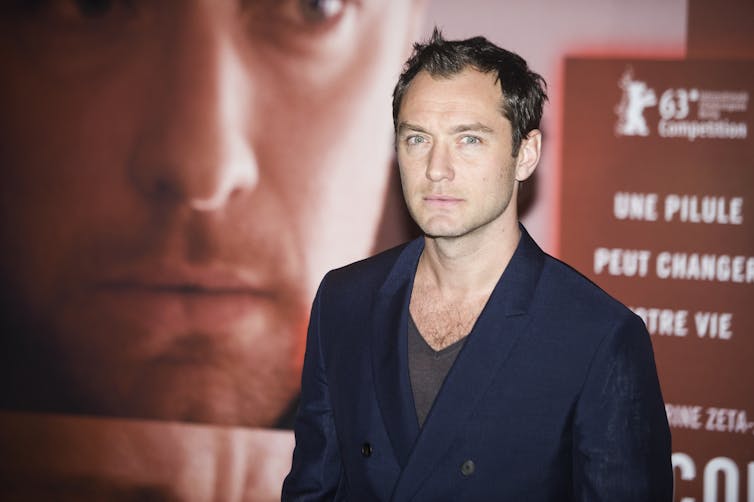 When I was an adolescent I used to spend a lot of hours in useless discussions with friends as to who was a star and who wasn't. John Travolta was, Christopher Reeve wasn't but Superman was. Esther Williams was, in the pool. Dancing, so was Cyd Charisse, but only when dancing. We discussed box office and sex appeal but what was really at stake in those discussions was the ways of being embodied by what those stars signified. What those stars meant socially in relation to idealised ways of being is, I suppose, of great interest to kids thinking of who they are, who they want to become and what that might mean in the world and to their peers.
I'm now a middle-aged man but I've been thinking about stars again, looking back rather than forward now, and occasioned by seeing them not on screen or on television but on stage: Jude Law in Henry V, Paul Michael Glaser in Fiddler on the Roof, Angela Lansbury in Blithe Spirit, Kristin Scott Thomas in Pinter's Betrayal, Rupert Everett in David Hare's The Judas Kiss, Julie Christie reading Pablo Neruda's poetry at the University of Warwick, and many others.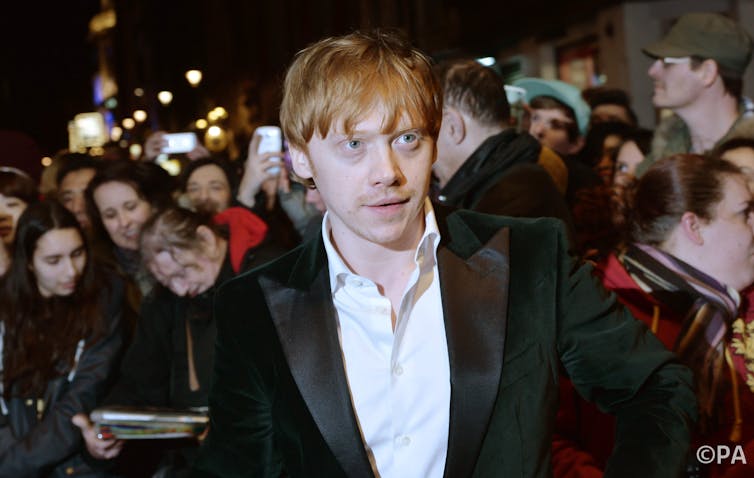 Sometimes one goes just to see if they're any good. Rupert Grint in Mojo wasn't quite, though it was pleasing to see the Harry Potter star try so enthusiastically and to note that a large part of the audience seemed composed of his own personal fan club. Kristin Scott Thomas was sublime in Betrayal but seemed to lift the milieu of the play into a whole different social class merely by the force of her cheekbones. Jude Law was the most surprising in Shakespeare's Henry V.
Seeing Jude Law recently in films such as Side Effects and Anna Karenina highlighted how, as he was beginning to lose his looks, to grown into a baldy, baggy-eyed middle-age, he seemed to be gaining in stature as an actor. On film, he's simply never been better. There seems to be an inverse correlation between his looks and, if not his acting per se, then perhaps our appreciation of it.
But onstage, our first image of him as Henry V, crowned, robed and bathed in amber light — a sight that incited a collective intake of breath — is one that has more to do with how we first saw him in the movie all those years ago than on our experience of seeing him in the movies now. Onstage, he looked as we liked him to look and he acted brilliantly. The final wooing scene was the crowning glory of Law's performance. He'd been charismatic, graceful, dynamic and moving throughout the course of the play. But nothing surprised as much as the comedy in his wooing, partly I suppose because he's never had much success playing comedy in movies.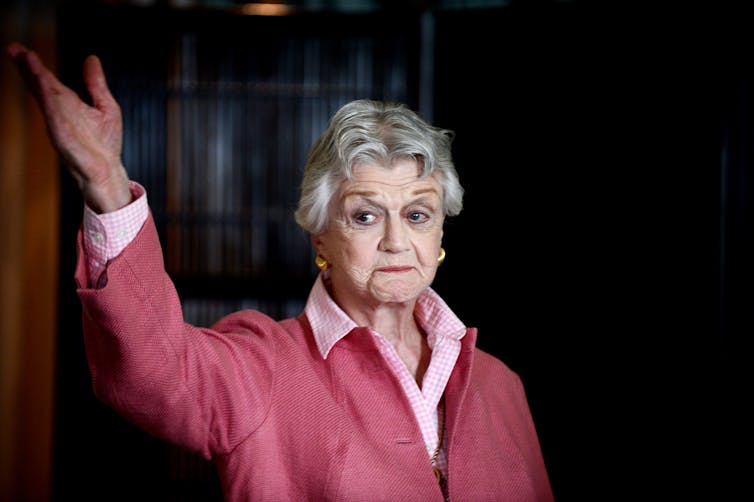 Seeing Angela Lansbury in Noël Coward' Blithe Spirit, currently playing in London, was a slightly different experience. Her mere entrance was greeted by an eruption of wild applause. We wanted to thank her before she'd even done anything. Or rather, for all she'd done for us thus far; all she'd made us feel and think and dream of; for the role in our lives that she continues to occupy and that we continue to treasure.
Lansbury didn't quite erase the memory of Margaret Rutherford in the part. Rutherford was the original Arcati of the play. The role was partly written with her in mind, and she can still be seen communicating with "the other world" in David Lean's film of the play. She's too potent a presence. Still, Lansbury got all her laughs plus a few more for a marvellous quasi-Egyptian dance she does when she goes to turn off the lights for her séance. Her standing ovation at curtain fall was not only due to the audience's gratitude for a lifetime of lovingly remembered work (has career is like a collection of movie "madeleines" as it was at her entrance. It was for still owning that stage, like the star and actress she proved to be; for giving us another reason to love her; and for giving us the chance to show our gratitude personally.
We go see stars on stage for many reasons. I went to see Fiddler on the Roof just because of a memory of knitwear in Starsky and Hutch. Sometimes one goes for not very laudable reasons: how does Rupert Everett look now? But it was seeing Julie Christie read Neruda's poetry at "Remembering Pablo Neruda", a series of events commemorating the Chilean poet's life and work, that finally made me make sense of the interest in seeing stars.
Along with many others, I'd been invited to have tea and meet her before hand. But I didn't talk to her then, because I couldn't recognise her. When she went on stage to read Neruda's poems, I thought no wonder, the star of Doctor Zhivago, or Darling, or Don't Look Now, or Shampoo, or Miss Julie looked nothing like this elegant but elderly lady.
And then she opened her book of poems, moved her face into the light, and began the first line of a Neruda poem, "Tonight I can write the saddest lines…" Her face in the light, and that husky cultured voice, revealed her as the much-loved presence and force in movies. It made me think that movie stars are projections of light that articulate meaning and desire. Only in that light, and with her sound, was Julie Christie recognisable as Julie Christie.
We go to see stars on stage because they are light made flesh, memory crystalised, Proust's madeleines brought into a public communal sphere and made fresh and fragant once more. We not only see how they are compared to how they were, but how we are compared to who we wanted to be.