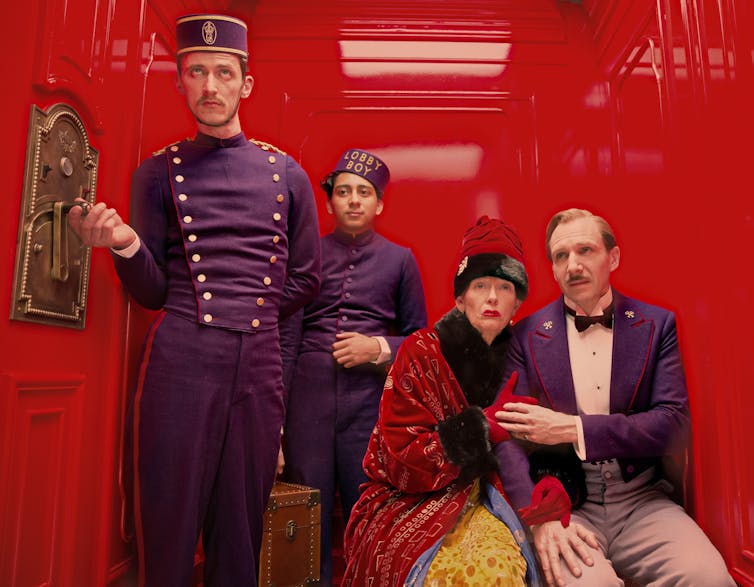 "Movies will never die", writes James Wolcott in Prime Time's Graduation, his influential 2012 essay for Vanity Fair:
But TV is where the action is, the addiction forged, the dream machine operating on all cylinders. Even in cine-mad Manhattan … the new movie that everybody's talking about is being talked about by a shrinking number of everybodies. Movies divide and stratify; television, like sports, is the democratic includer.
I've been thinking about Wolcott's argument because I've been away for several weeks in Cuba with no access to TV or internet and found that I hadn't missed TV at all, and had no desire to "catch up" on anything I missed. My Twitter feed, however, was full of dozens of articles, comments and lists on the new season of Game of Thrones. This same kind of gigantic publicity whirlwind is now also starting around the new season of Mad Men.
I've seen all previous seasons of both shows, and they are indeed marvellous. But it would be naïve to think that the reason why those shows seem to be central to our cultural conversation is because of their inherent quality or their superiority to anything else that is happening at the moment. Let alone that they're sufficient to the needs of every cultural conversation worth having.
I did return from Cuba with a desire to catch up on what I'd missed at the movies. And I was really startled and delighted, not only by individual works, but also by the range of films on offer.
Jalil Lespert's Yves St. Laurent is a biopic of the couturier. It's not really a great movie but the clothes are of course sumptuous, and we get to see practically all of his landmark collections (the Mondrian, the Le Smoking, the Ballets Russes). Pierre Niney gives a great central performance, shy but self-centred, slightly repressed, as if when not coiled in he'd make his effeminacy public, dangerous. The film is mostly drugs, sex, haute couture and low-down loucheness but it's also the only gay film I can think of that's about what happens after a gay couple move in together and what they do to stay together. It is at times very moving.
Then there is Joe and Antony Russo's Captain America: The Winter Soldier, which is another Marvel Comic Book adaptation and one of the best of the recent crop of superhero films. It's got superb set-pieces and a sexy and witty performance from Scarlett Johansson as The Black Widow. Very interestingly, it is also part of a series of films (The Place Beyond the Pines is one of many that fit into this category) that mourn the idea of America, finding it lacking when compared to the America that is found in the Declaration of Independence, the Bill of Rights.
Neil Burger's Divergent, also currently playing, is a sci-fi teen film, clearly inspired by The Hunger Games, thematically ploughing the same dystopian furrow. American cinema has never been more critical of what America has become and, despite the films being of varying quality – some of them frankly not very good – it's fascinating to see, and stimulating to talk about.
Also at my local cinema are two other types of adaptations: Darren Aronofsky's Noah, which transforms the Bible story into a sci-fi movie of epic proportions, one with an environmental moral. It's had mixed reviews but is conceptually imaginative, visually dazzling and boasts another of those great Russell Crowe performances that make one almost forget how crude and obnoxious he often appears in "real" life.
The other adaptation is Richard Ayoade's noir and amber take on Dostoyevsky's The Double, a present imagined as a dark 19th-century world with 1930s appliances where everyone is lonely, the self is divided, alienation is the norm and suicide the only way out. Jesse Eisenberg plays two versions of a character and impresses with each. These are films that dazzle the eye and stimulate the mind.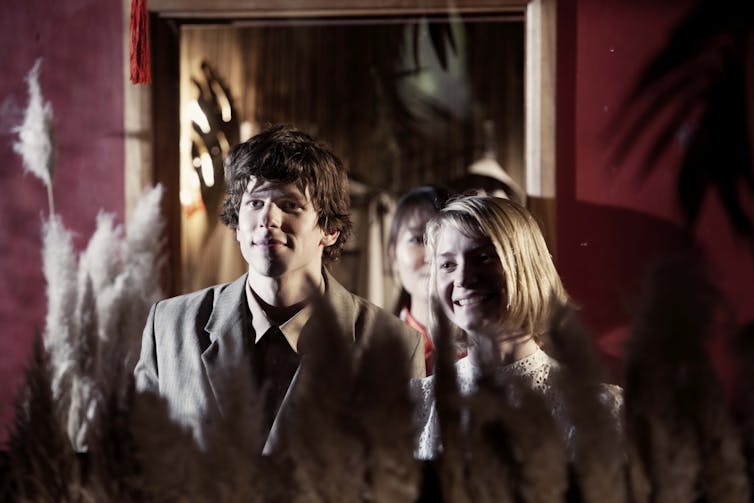 And these were not even the best of the films playing: Stefan Zweig, the Viennese author of Letter from an Unknown Woman, inspired Wes Anderson to wit, charm and elegance in The Grand Budapest Hotel that Ernst Lubitsch himself would have been proud of. Alain Guiraudie's Stranger by the Lake is a beautiful and daring exploration on desire in the face of death that's as complex a depiction of sexual compulsion as I've ever seen. And then there's Jonathan Glazer's Under the Skin with Scarlett Johansson again, a mysterious, ambiguous and rather magical film about what it is to be human. These three are truly great films, films that deserve to be written about individually and at length, that deserve to be more of a part of the conversation.
I'm not sure what TV is at the moment. I'm not sure that series like Mad Men or Game of Thrones are TV or something else (Andy Medhurst has called them TV for people who don't like TV). I do think that old divisions between high culture and low culture are reasserting themselves. And if the appearance of visual media in art galleries is something to go by, film is falling on the high side of that divide.
It certainly seems to have lost the mass audience. People don't go to the movies, they go to "a movie", the one they've been primed to see by publicity budgets that often exceed the cost of making a film. But if you want to take a pulse reading of the state of an art, you can't base it on one work, you need to see at least a representative range of what's on offer.
And from what's on offer at the cinema now, film is as exciting, stimulating and beautiful as it's ever been. It's telling perhaps that Wolcott's very latest column for Vanity Fair is a re-think of his earlier arguments that I began this post with. It's titled Everyone Back to the Cineplex! I'd agree.