With tuition fees in England set to rise to £9,250 and interest rates on loans escalating from 4.6% to 6.1% this autumn, students are rightly asking what return they are getting for their investment.
Jo Johnson, minister for universities, science, research and innovation, has called for the Office for Students – a new regulatory body coming online in 2018 – to look into legally binding contracts between universities and students. This aim is to provide "consumer" protection as regards the quality of tuition.
The government is also looking for a more direct return on public investment in higher education. As Brexit looms on the horizon, universities are being asked to assume a leading role in the UK's new industrial strategy. But the pending loss of European funding, expertise and collaborations means they are going to have to do more with less.
In this way, understanding how universities can best help revitalise the fortunes of regions, anchor growth and support sustainable futures has emerged as a key strategic policy question on both sides of the "town-gown" divide.
So how do universities transform their neighbourhoods, cities, regions and nations?
1. Universities are economic engines
Universities are hotbeds of innovation and entrepreneurship. In partnership with government and business, academic research and technologies help to drive an array of vital industries. Universities provide students with the skills to compete in increasingly global workplaces and are themselves major employers.
During the 2011 to 2012 financial year, London's universities contributed a total of £5.8 billion to the city and supported 145,921 jobs (directly and indirectly) across all skill levels. And recent research by Universities UK shows such economic impacts are even more pronounced in smaller cities and towns. Bottom line: if you live in a university town or city, the chances are that you're already reaping some of those benefits.
2. Universities can change the face of a city
As major landowners, universities are significant investors in the built environment. Campus developments reshape the skyline while providing new civic identities.
Coventry University's plans to channel £125m into a series of new buildings has been warmly welcomed as a way to revitalise an historic part of the city centre blighted by unsightly post-war offices. The same goes for the University of Northampton's proposed Waterside Campus.
Such projects are not only about expansion – they are increasingly centred on opening universities up as physical and social spaces for the wider community.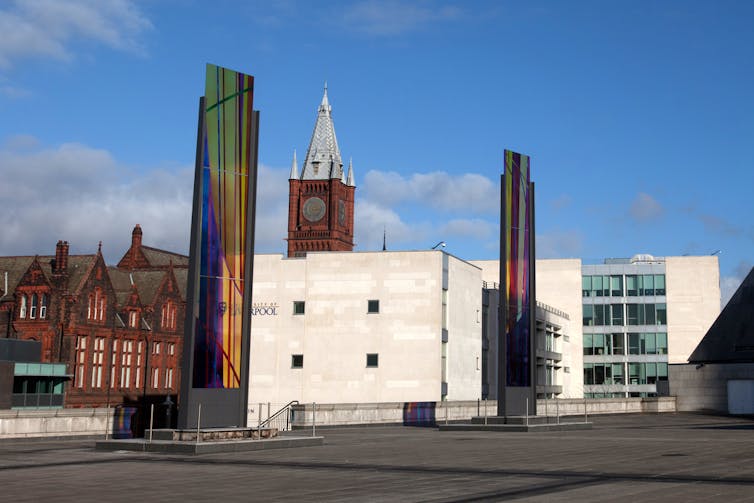 3. Universities attract global talent…
Universities have a tremendous ability to attract global talent to cities and nations. Latest figures show that 28% of academic staff at UK universities are from overseas. And between 2014 and 2015, the country hosted 125,000 EU and 312,000 non-EU international students who generated in excess of £25 billion for the national economy.
Given the international reputation of its universities as well as the resources and English language instruction available the UK will likely remain an attractive destination for non-EU international students. But Brexit has raised legitimate concerns – UCAS reports student applications from EU countries have fallen from 51,850 in 2016 to 49,250 in 2017.
4. …and build international connections
International staff and students do more than just boost the economy. They contribute to the vitality of their communities and help develop tolerant and inclusive societies.
Internationalisation helps create lasting links into global networks. Academic mobility and research collaborations extend intellectual and cultural interaction and in doing so help to develop international relations Numerous world leaders have been educated at UK universites – in fact one in seven countries has a leader who studied in the UK. Universities, in this sense, are essential spaces of soft diplomacy.
5. Universities help address societal challenges
Closer to home, academic analysis provides local governments and communities with a robust evidence base to inform public policy. At an institutional level, universities are well positioned to offer comprehensive, independent assessments of issues ranging from global health to the impacts of AirBnB. Academics engage in such work not as consultants or handmaidens to government, but as critical allies.
Universities also offer vital services to their surrounding communities that are otherwise scarce, including access to health-care, cultural amenities and even sports facilities – especially following cutbacks in public sector funding. Many universities also have museums, which are open to the public across the UK, and run a series of free lectures for the community to engage with.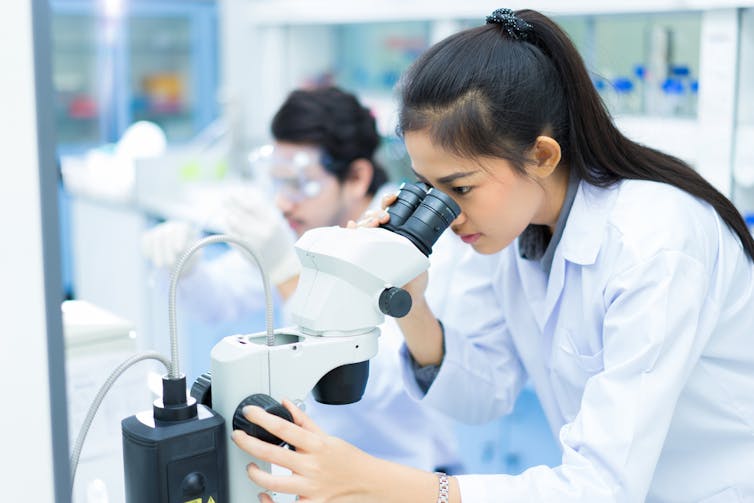 6. Universities foster creativity and open debate
Universities support a number of creative activities. These, in turn, generate exciting intellectual and artistic scenes that are strong pulls in their own right. Artistic and creative endeavours can help to put a city on the map – helping to boost global competitiveness. But academia's critical cultural impulses also catalyse necessary acts of subversion and protest which help marginalised groups speak truth to power. This can be seen in the way the Artists' Assembly Against Austerity – a grassroots alliance of more than 200 creative artists – was set up by a number of academics to help combat the austerity agenda.
7. Higher education improves lives
Most fundamentally, we must not lose sight of the fact that access to higher education improves lives. It enhances self-knowledge, employment opportunities and promotes civic participation.
As agents of social mobility, universities are more than sites of training and instruction, they are crucial intellectual milieus where knowledge is created, disseminated and challenged. Setting foot on campus is (and should be) an aspirational experience. And by rendering campuses more porous universities can foster opportunities for collaboration, knowledge exchange and social empowerment.
Well-funded and resourced universities have a tremendous social and economic impact. Of course, tensions still exist and more can still be done – inside and outside the walls of the "ivory tower" – to harness this potential.