An increasing number of women are freezing their eggs, according to the latest data from the UK's fertility industry regulator, the Human Fertilisation and Embryology Authority. However, there is little guidance for women who are considering preserving their eggs.
I have tried to redress this lack of advice here, using the latest evidence. And here are six things women should consider before freezing their eggs:
1. Eggs should be frozen when you are young, but not too young
The highest live birth rates from previously frozen eggs are shown to come from women who undergo the procedure before they are 30. However, the average age at which women freeze their eggs is around 37, with many women freezing their eggs in their late 30s and early 40s.
For the best chance of success at a live birth in the future, it is best to freeze your eggs before you are 36. By doing so, the eggs stored may still be of a sufficient quality for freezing and you are more likely to use them in the future.
Although freezing your eggs in your early 20s may result in a good number of high quality eggs being frozen, you are unlikely to know at this age if you will ever need to use them, and you may, instead, conceive naturally. By freezing your eggs at a slightly older age (but before fertility starts to decline more rapidly), such as in your early 30s, you will be more likely to make use of your frozen reserve and therefore not undergo a costly procedure unnecessarily.
2. Eggs can only be stored for ten years
Another reason why women may not want to freeze their eggs when they are too young – such as in their 20s – is because UK regulation only permits eggs to remain frozen for ten years. You can obtain an extension to the storage period, allowing the eggs to remain frozen for up to 55 years, but only if you can demonstrate that you have become prematurely infertile.
A word of warning: if you experience normal age-related fertility decline you won't be considered prematurely infertile and would not be able to extend the storage period of your eggs.
3. Not all clinics are equal
If you are thinking about freezing your eggs, find a clinic that has plenty of experience with the procedure. You should also ask the clinic if they are able to provide you with success rates with egg freezing from their own data.
Some clinics provide average figures based on published data from other clinics. You should also ask to see success rates by age, as the likelihood of achieving a live birth with eggs taken from a 32-year-old is likely to be very different to achieving a live birth with eggs taken from a 39-year-old.
---
Read more: Fact Check: Is freezing human eggs really 'extremely unsuccessful'?
---
4. You are likely to lose eggs along the way
The more eggs you freeze, the more likely you are to have a live birth in the future – as long as the eggs are a good quality. Recent data suggests that to have a 75% chance of having one live birth, a 34-year-old would need to freeze ten eggs. But a woman undergoing the procedure at 37 would need to freeze 20 eggs, and a woman aged 42 would need to freeze 61 eggs to have the same chance of success.
Eggs are lost throughout the process of egg freezing. For example, a 36-year-old woman could produce 15 eggs following stimulation, but some of these eggs may be immature and therefore unsuitable for freezing. Some of these eggs might also not freeze or thaw correctly, may not fertilise, or may not reach blastocyst stage (the stage suitable for implantation). At the end of the process, there may be just four embryos with which to attempt conception.
The birth rate with previously frozen eggs per embryo transfer is around 19%, which means that it is possible, even with four embryos, that the procedure might not result in a live birth.
5. You might need to have the procedure many times
Egg collection and freezing costs around £5,000 in the UK. Storage costs are extra – around £150 to £400 a year.
Research suggests that women should seek to freeze around 15 eggs to have a reasonable chance of future pregnancy. However, the number of eggs collected during one cycle of stimulation and retrieval depends on the woman's age at the time of undergoing the procedure, her remaining ovarian reserve, and how she responds to the stimulation. As such, some women may produce 15 eggs for storage after one round of treatment whereas others may need to undergo multiple rounds of stimulation and retrieval – with the associated costs – to collect and freeze the same number of eggs.
As well as being expensive, the process of egg freezing and IVF can often be emotionally and physically challenging. It is important to bear this in mind when considering freezing your eggs.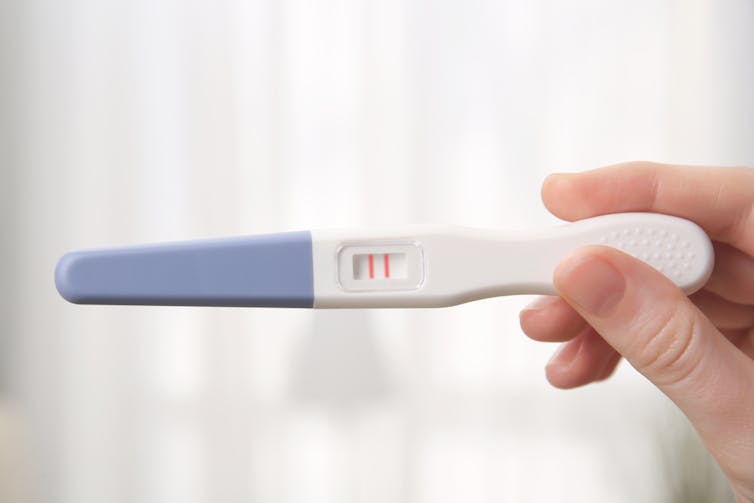 6. It might not work
The cumulative live birth rate of egg freezing – which assumes several attempts at IVF with previously frozen eggs – is still only around 20% for women who froze eggs when they were 36 years of age. And even when using young, previously frozen eggs to conceive, as seen in donor cycles, older women are still at a higher risk of complications during pregnancy and birth than women attempting motherhood at a younger age.