Facebook last week was reported to have offered US$3 billion to acquire the Snapchat social network service – an offer that was rejected.
The hefty buyout offer (maybe strategically leaked by Snapchat) tells us quite a lot about online demographics, business models and valuation.
But why would Facebook offer that astronomical figure for a service that doesn't make any money – and why would Snapchat say no?
Snapchat is a California-based online service that has yet to make a profit. It apparently isn't desperate to bring in revenue in the near future, although when it does it is likely to follow the standard model of presenting its users with advertisements and providing data to partners for strategic marketing.
Snapchat is a free service. It enables users to make photos and videos with smartphones, annotate them – there's nothing like a caption to enliven a "selfie" – and send the images to friends.
That service isn't particularly novel: Snapchat's competing with several image services (including Instagram, which was acquired by Facebook last year for US$1 billion).
The attraction of Snapchat for a core market of young people is that access to the "snaps" is transitory. They supposedly disappear after a set period of time (between one and ten seconds).
It's been shown that the "catch it while you can" feature can be subverted. Some consumers are technologically naive, don't care or indeed welcome the risk.
Scope for being naughty attracts some demographics who are disenchanted by Facebook as mainstream – the sort of space occupied by staid law academics – and overly commercialised.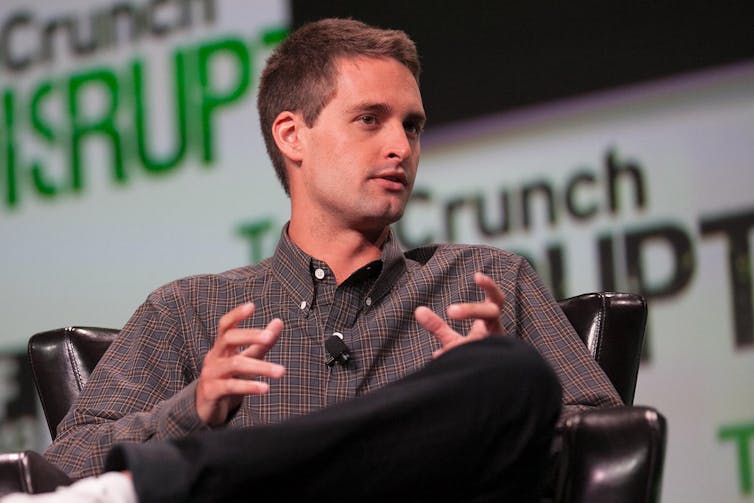 Three billion? Thanks, but no
Why have Snapchat's owners – its executives, staff and private equity investors - turned down the offer? We don't know.
It could be that they are influenced by a sort of digital machismo. There is kudos in saying no to very large sums of money, particularly money offered by an enterprise that is derided and unloved. The history of Silicon Valley indicates that ego is often important.
The refusal could be more prosaic. Snapchat can afford to turn down the offer and wait for a higher figure. The US$3 billion, if indeed on the table, validates the hopes and aspirations of Snapchat's owners. Yes, the company isn't making money but many of the most valuable "new media" enterprises lost money year after year while they were busy growing.
Snapchat's investors were happy to provide support on the basis that eventually the shareholders would be swimming in revenue rather than red ink and that lenders would be able cash out with a major premium.
This week's price thus updates informal valuations of Snapchat, which only a while ago was deemed to be worth around US$800 million. Pricing of Snapchat and its peers is about pricing dreams and expectations, some of which will not come true. What you can do with audiences that exchange a reported 350 million photos on Snapchat each day?
Why offer so much?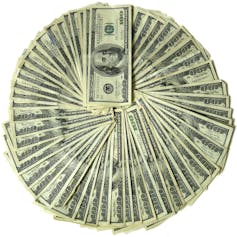 Why would Facebook be interested in handing over lots of loot? The answer to that isn't difficult. The service appears to be losing the youth demographic, which finds that a shift to start-ups such as Snapchat is an easy form of digital rebellion and sign of independence.
Facebook wants young eyeballs because they are perceived to be major spenders and less likely to prefer traditional media such broadcast television as their preferred advertising medium.
Facebook may also want Snapchat because it's run out of ideas and out of advertising space. There are only so many ads you can park on a Facebook page before they blur and the consumers disengage.
A sceptic would say that Facebook's looking a bit like Microsoft – large, wealthy, self-involved and not having much joy coming up with major innovations that are embraced by the market. If you can't successfully invent at home, you go out with a wad of cash to capture bright developers and their products.
The dilemma for Facebook – if it ups the offer – and for competitors such as Microsoft is how to keep the sizzle once the deal has been signed.
We've seen a succession of search engines, network services and sites get absorbed and disappear without trace. The proceeds of those sales have enriched private equity and some developers who have gone on to start new enterprises.
From that perspective we might hope that Snapchat sells out and the happy entrepreneurs get to use the money creating the next "new new thing".