Ahead of Saturday's federal election the Coalition has latched onto economic modelling claiming Labor's target of a 45% emissions reduction would cost the economy as much as A$187 billion in 2030.
The modelling released by BAEconomics contrasts strikingly with 22 different reports, many peer-reviewed, which all indicate a far lower economic cost to moving Australia's energy mix towards renewables.
Labor's own costings, released last Friday, show a substantially smaller cost to its emissions reduction plan.
But, beyond reports, the example of South Australia is a real-world rebuke to the credibility of BAEconomic's conclusions. SA has already moved substantially towards Labor's 2030 target by generating 50% of electricity from renewables and proven its ability to deal with heatwaves that caused mass blackouts in Victoria earlier this year – without breaking the bank.
---
Read more: Fixing the gap between Labor's greenhouse gas goals and their policies
---
False assumptions in the model
An appropriate carbon tax is one that makes renewable energy generation competitive with existing fossil fuel generators. Technology advances have already lowered the cost of renewables to the point they're becoming cost-competitive even without a carbon tax.
The final bastion of fossil–fuel cost advantage is in baseload generation, but the falling costs of battery storage and potential for pumped hydro will close this gap as well.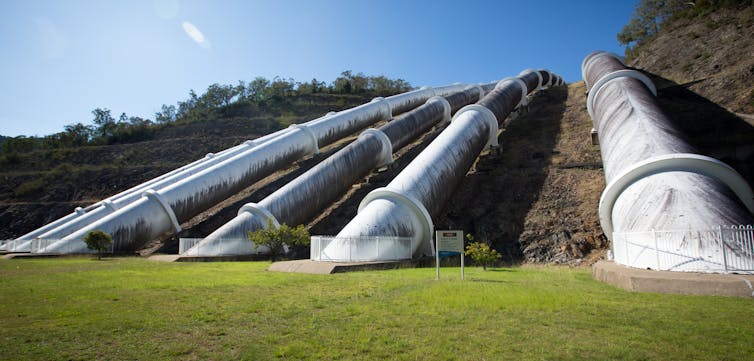 In the modelling undertaken by BAEconomics, the economic losses depend entirely on the cost gap assumed between renewable and fossil fuel generators. When the Gillard government introduced a carbon tax, it was set at A$24 per tonne. This is of a similar magnitude to carbon taxes set elsewhere in the world.
But the BAEconomics modelling assumed a carbon tax of up to A$405 per tonne. There appears to be no justification for this gap, made even more extraordinary by the much smaller price assumed for purchases of carbon credits from overseas.
The Coalition has shown a complete lack of discernment in reporting the consequent modelled results.
---
Read more: Carry-over credits and carbon offsets are hot topics this election – but what do they actually mean?
---
What does the real world show?
The transition to renewables is a complex process. It will rely on many emerging technologies and require different approaches in different regions. But there are places in Australia that show the real cost and benefits of transitioning to renewables.
In southeastern Australia we see electricity demand peak on a limited number of days each year when temperatures in Melbourne and Adelaide soar.
South Australia has heavily invested in renewables. In contrast, Victoria is much more reliant on traditional fossil fuel power stations.
We can look to the Australian Energy Market Operator (AEMO) for comprehensive reports on wholesale electricity prices.
AEMO also prepared a report on load shedding (deliberate rolling blackouts designed to prevent damage to the grid) in Victoria on January 24 and 25 of this year.
Adelaide suffered record heat on January 24, as suburban temperatures neared 48°C. On this day of extreme demand, the state's back-up generators were fired up for the first time. Wind and solar plants generated almost 50% of South Australia's electricity on that day.
The state's generators coped much better than Victoria's. A combination of maintenance outages, unexpected disruption and poor heat performance in Victoria's ageing coal-fired power plants caused mass blackouts.
South Australia has already moved much of the way towards the 2030 carbon reduction target. Subsidies over the past decade or so have contributed to transition, but these are shrinking as the costs of renewables fall.
It has not all been plain sailing. A severe blackout occurred in September 2016 as cyclonic winds battered the state, taking wind generators offline and mangling power pylons across the state. In response, the SA government commissioned a Tesla battery and back-up generators to improve the network's capacity to deal with adverse conditions. On January 24 this year the state's network passed a severe test.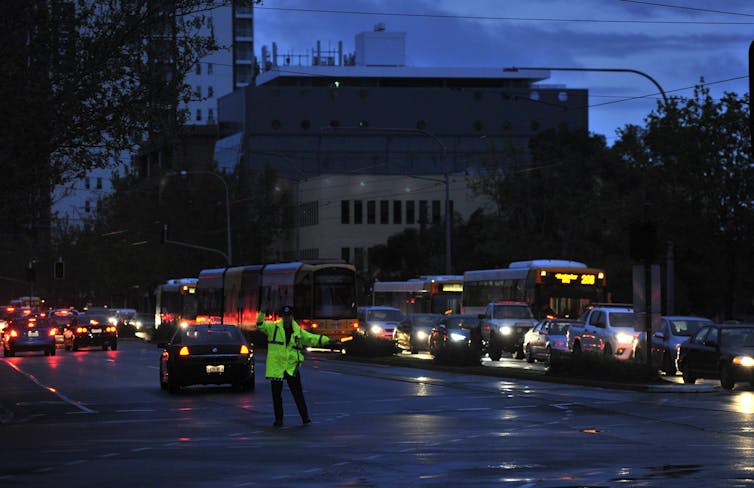 ---
Read more: Australia's major parties' climate policies side-by-side
---
The real-life comparison between a state advanced in energy transition and a state that is less advanced shows Labor's emissions target will result in economic losses much smaller than those modelled by BAEconomics.