Just because school is out for summer doesn't mean your kids can't grow intellectually. If anything, their temporary relief from structured classroom teaching opens up exciting opportunities for them at summer camps that not only feed their craving for fun, but also satiate their emotional, physical and cognitive development.
With so many summer camps from which to choose — from coding and rock band camps to athletic and traditional open-air camps — parents and guardians often struggle to sort out the seemingly endless options available to them. Now that summer is under way, here are some suggestions on how to help your child get the most out of their experience, and how to assess what makes a good camp.
The power of camp — any camp — is embedded in its activities which attract kids to participate. Who doesn't want to build a robot or zip-line across a grotto or jam with other budding musicians? Well, not everyone, frankly. Kids can be very particular. Ensuring that the camp's activities appeal to your child is an important consideration because it opens his or her mind up to the experience. If kids are resistant to the experience, they likely won't benefit from it.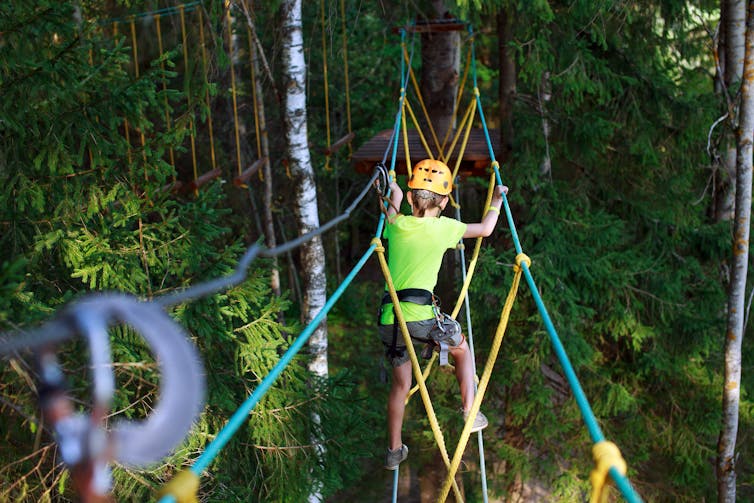 The emotional maturity and needs of your child also play a role. A sleepover camp provides a more immersive experience, to be sure, but a child may not be emotionally ready for it. By contrast, he or she may benefit from some separation from your family and the development of greater independence. It's not a bad thing for kids to miss their parents; sometimes absence helps kids better appreciate their family and home life.
Another important factor is the people with whom your child interacts at camp. Like everyone, kids are drawn to experiences that involve people similar to themselves. Perhaps they will flourish at an all-girls or all-boys camp where they aren't distracted by the opposite sex. Or perhaps they will thrive with other intellectually or athletically gifted children who can push them to achieve a higher level of skill. Exposing them to diversity is also an important consideration. Whatever your decision, recognize that developing social connections at camp can build your child's social network, not only at camp, but potentially well beyond.
Transformative experiences
Scrutinize the camp's organizational leadership and values. Supportive camp staff make an enormous difference when it comes to the direction of the camp and its programming. Talk to camp directors and ask them about their camp philosophy. What are they trying to achieve through their activities? How do they help their campers grow? How do they ensure your kids will be safe to develop in their camp's environment?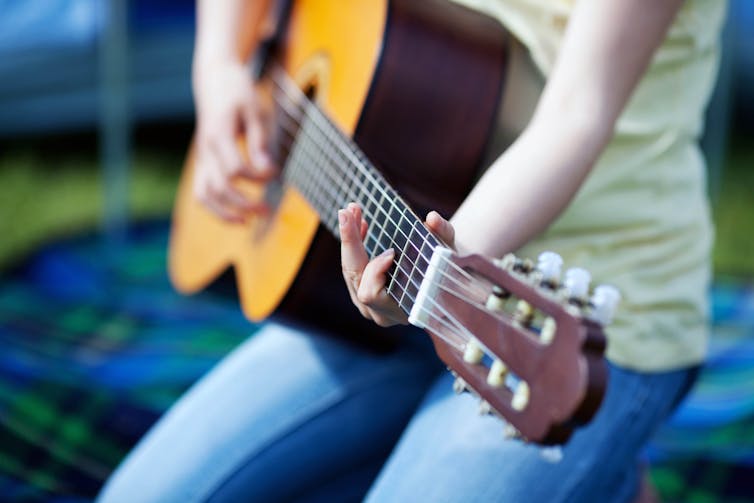 Recognize that camp activities are just window dressing. The real question is what outcomes are anticipated from them. Ultimately, camp activities ought to lead to the development of new skills, attitudes or knowledge.
With this in mind, don't dismiss seemingly fun activities as trivial. While you may want your child to get a leg up on his or her peers by developing math skills during summer vacation, signing him or her up at a traditional outdoor camp can be a more transformative experience because of its emphasis on the development of soft skills and emotional intelligence. Effective communication, co-operation and self-reflection are skills your child will need for future success.
Also, know that while you may be sending your child to develop certain skills, they may be gaining more important benefits from the experience. In sending your child to hockey camp, you may necessarily expect him or her to develop more advanced hockey skills. But the character development associated with the experience is perhaps more important when it comes to the long-term influence of the activities. Ask camps about these wider benefits of participation.
Benefits for parents
Don't ignore your own needs as a parent or guardian. Practically speaking, it's OK to select options that are convenient or self-serving. You don't love your kids any less if you send them to overnight camp for a full month. In fact, a study I conducted with colleagues from the University of Waterloo shows that parents whose children stayed at camp for a longer duration observed greater positive change in their children's developmental outcomes after the camp experience.
Moreover, sleepover camps give parents necessary respite from caregiving responsibilities and enable couples to renew their relationships which makes them better parents when their children return.
Alternatively, you shouldn't be criticized for selecting a day camp close by. Very good day camps are available in most communities, and they typically provide greater childcare coverage throughout the workday than most schools do during the school year. Just make sure you aren't looking for a babysitting service. As noted above, the quality of the programming and the outcomes associated with it shouldn't be ignored.
Finally, don't just think about sending your kids to a camp for this summer only. Ideally your child will want to return to the same place. My research demonstrates that returning campers tend to experience greater positive change than first-time campers. It's also never too late to send your kids to camp. In fact, older children tend to experience the greatest changes in attitude and behaviour.
Ultimately, choosing the right camp for your kids and assessing their experience means balancing their desires with your own expectations for their growth. A camp that will not only appeal to, but also push your child is ideal. In making that choice, you can be confident your child's summer will be a meaningful one. Clearly, the classroom isn't the only environment that encourages personal transformation.