The contemporary art critic cannot say with certainty whether something is good or bad.
What good criticism does today is to help the public "see" the artwork. It does not explain and close down meaning, but opens the artwork up.
This usually means placing the artwork within a certain line of art, or showing how it relates to certain modes of practice.
The contemporary critic is now a close friend of the artist who sometimes speaks on his or her behalf. The good contemporary critic is one who visits studios, knows the scene and knows the work. It is a more collaborative and less authoritative process.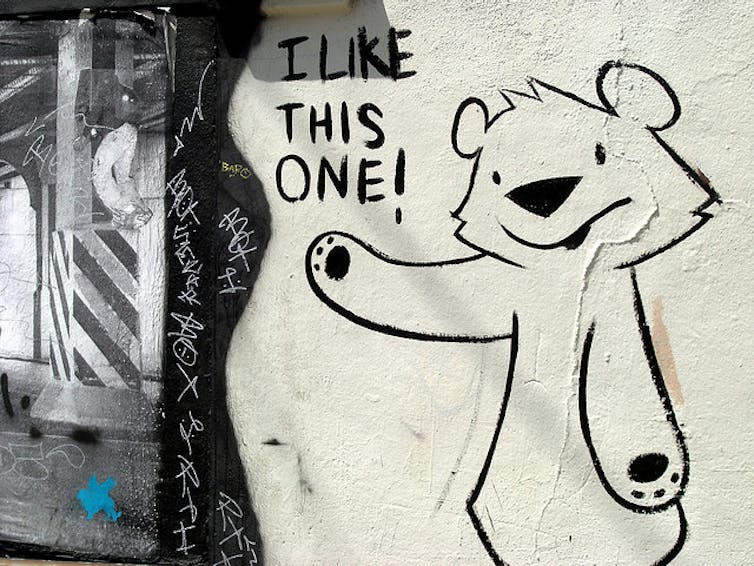 The major risk with this approach, however, is that the critic becomes too engrossed in their subject and does not have enough distance.
[Robert Hughes](http://en.wikipedia.org/wiki/Robert_Hughes_(critic), a staunch modernist, used to refuse to buy any art of his contemporaries so as not to be sullied by outside influence.
The German art critic Boris Groys also points out that this limits the critic's ability to speak on the public's behalf, if this is still a goal of contemporary criticism, because you are already embedded in the scene.
As one of America's best-known art critics David Hickey has said, at worst, the critic can become a courtier for a scene of gallerists and buyers.
So as the rich flit into the fly-in Gagosian gallery in Paris, the critic merely points the connoisseur in the right direction, and cannot really believe that they are working for any broader interest.
This "friend" approach also begs the question: why can't the artist speak for themselves?
New media players
As opposed to the traditional media, blogs and social media are crucial to the dissemination of this sort of friendly and embedded critical framing.
Das Platforms is a hugely successful new player in the Australian critical scene that has amassed, in a very short time, some very important and influential artist interviews.
The Art Life, now has a team of reviewers who archive many of the shows around Australia. You never feel that you have missed a show.
The voice of authority
It was this notion of inclusion that was misunderstood by newspapers critics who insisted on an authoritative voice that became increasingly at odds with the grassroots art scene.
Facebook has become a very important place for critical engagement, although in this case you really do need to be "friends." Curators, artists and theorists call hysterically to each other for a professional and disciplinary approbation. As in the media, if someone is mentioned by another, then that is good.
So what of mainstream media? There is still an economy of cultural hierarchy which places weight on certain opinions. In other countries, the broadsheet papers still carry weight, as do important industry magazines like Art Forum and Frieze.
Although the critic may not judge anymore, there are certain authors who are good readers of art and who can light the way of your own aesthetic response. Don't we all have a favourite film critic to whom we trust and return?
The art crowd or the popular crowd?
Finally, the death of criticism in the mainstream press was grounded in the futile search for popular appeal. The grassroots critics are successful because they realise art is a difficult speciality.
Like any discipline, there is an educated reader who understands the language of the game, its jargon and its history. This is nothing to fear in art criticism.
Whether it be sports pages, financial pages or cooking pages, the lover of that discipline expects to engage with technical and specialised information. We want readers to connect with the arts with the same enthusiasm as a sports fan who can name their favourite players and coaches stretching back decades.
The move towards more popularity and entertainment value in the arts – from the Australia Council to the various museums – for the sake of any bums on seats is a risky strategy.
If we can admit that we are speaking to an informed and interested "art crowd", we will lay the ground for a vibrant arts sector. This is art's best hope for survival and hopefully future growth, and the critic has their part to play.