Many Canadians dream of becoming a doctor. The reality is that only a fraction of students who apply to Canadian medical schools are admitted. This reality is driving an increasing number of Canadian undergraduates to offshore medical schools in Dominica, Jamaica, Guyana, Aruba and other Caribbean countries.
There are over 50 of these private medical schools throughout the Caribbean, catering to international students. They promise low fees, tropical beach locations and the possibility of practising medicine at home or in the US after graduation.
But an offshore medical education is also risky — for Canadian students and for their host country populations. We know that Canadians graduating from overseas schools face stiffer competition for residency placements back home. Often, they graduate with higher debt.
For-profit schools in the Caribbean also fail to meet the traditional social obligations of medical schools. These obligations are defined by the World Health Organization and Health Canada and they include the duty to train local doctors and to address local health challenges.
Our research group at Simon Fraser University is studying offshore Caribbean medical education, as part of a wider research program into the equity and ethical impacts of global health-care mobilities. We focus on international movements of patients or health-care providers that are untracked, untraced, and unregulated. Our established research about medical tourism in the Caribbean is what first introduced us to the growing number of offshore medical schools in the region.
Graduation gifts: higher debt and stiffer competition
We have visited offshore medical schools in St. Lucia, Grenada, Cayman Islands and Barbados. We have attended information sessions put on by recruiters from some of these schools in our home city of Vancouver. We see posters advertising these schools throughout our university. And we are frequently targeted by ads on social media encouraging us to apply.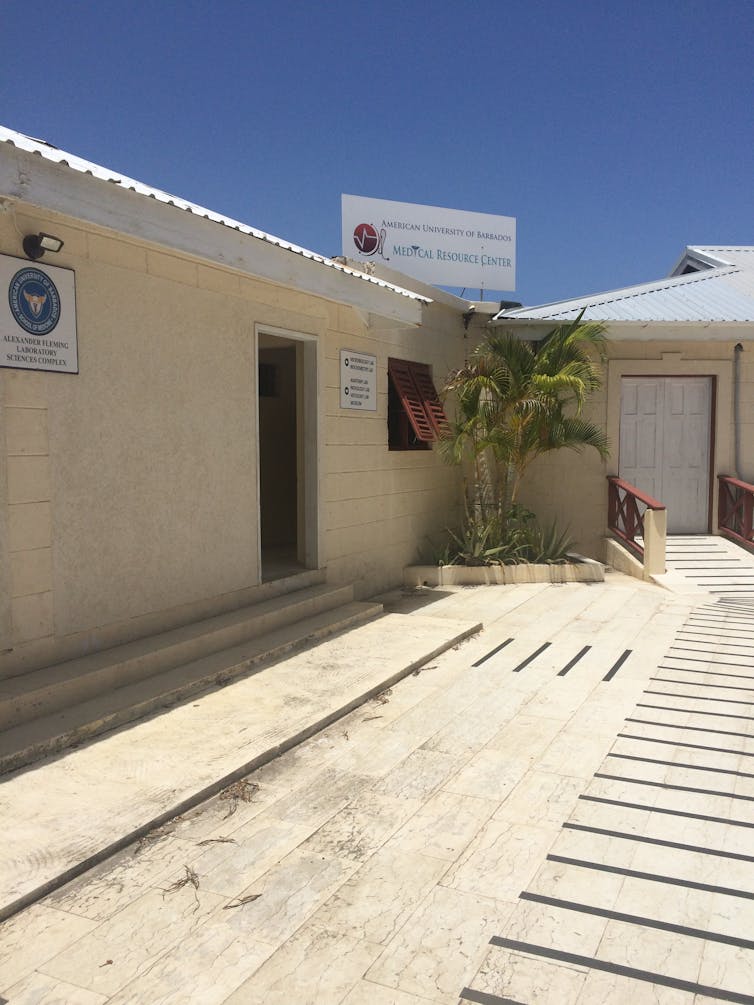 We recently published an analysis of the promotional messages Caribbean medical schools use on their websites. We found that they encourage students to attend so they can help with physician shortages at home. They also commonly advertise low tuition rates and the possibility of practising medicine at home after graduation. Many Canadians who study medicine abroad at these schools hope to return to Canada to practise.
What is most interesting is what such promotional messages do not communicate. They do not explain that Canadian graduates will need to compete for residency placements as international medical graduates. In 2013 only 499 of the 2,962 international medical graduates who applied were successfully matched to residencies. Nor is it explained that Canadians who study medicine abroad often graduate with significantly higher debt levels.
Medical schools: public institutions with social obligations
Caribbean offshore medical schools train international students for international practice. Students are taught so that they will succeed in American medical licensing examinations. Success in these American licensing examinations is so important that pass rates are frequently reported on school websites and promotional posters.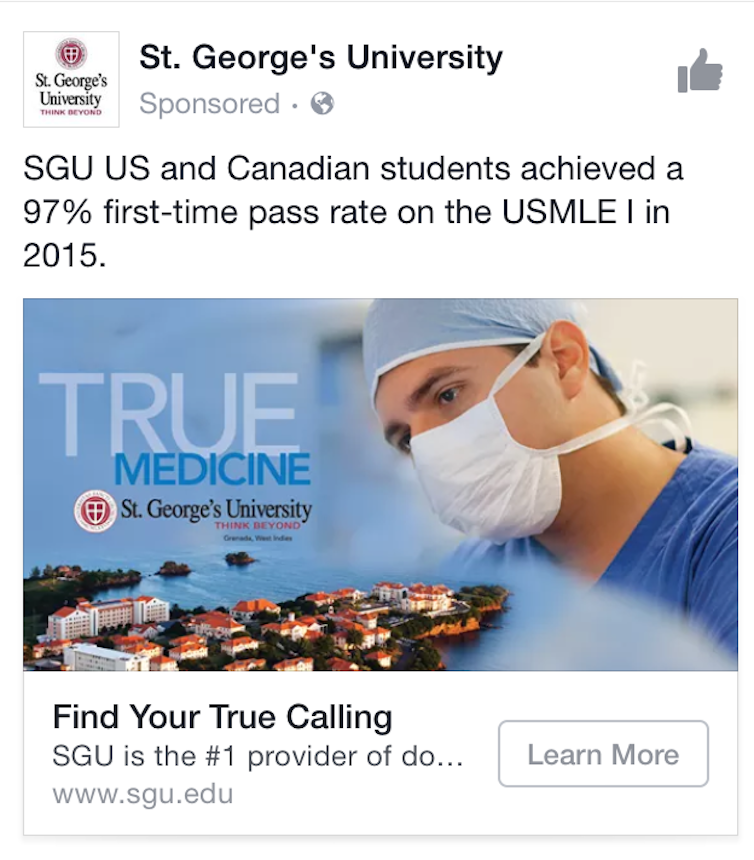 Traditionally though, medical schools are public institutions. Not only do they typically receive public funds, but they also train physicians who will treat local people. It is suggested that they have social obligations due in part to their public nature.
The World Health Organization says that medical schools have a social obligation to focus research, clinical and training activities on local health priorities. This obligation has led Canada to produce a statement about how social values can be incorporated in medical education. It has also led to the development of a global consensus statement on medical education.
Medical schools should be integrated into local communities. Instructors should practice in local clinics and draw on community-based knowledge when teaching. Administrators should incorporate local public health priorities into the curriculum. Research should address local problems in addition to global ones. Many students should be local and want to work locally. They should know how to identify pressing local health challenges.
Caribbean offshore medical schools typically do not meet such social obligations. They train international students to practice elsewhere. Their organizational structures rely heavily on international lecturers and foreign investment. This makes it very unclear who they are accountable to.
What is lost when students are trained at medical schools without strong social mandates or accountability to local populations? Do these schools contribute to local health system inequities and shortages of trained medical personnel?
These are important questions. Given the growing number of Canadians enrolling at Caribbean offshore medical schools who want to practice in Canada and the value placed on social accountability in medical education here, we believe these are questions worth grappling with.